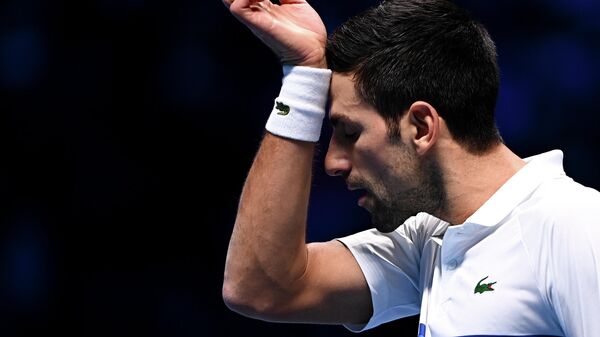 CNN: Tennis player Djokovic to spend 'secret place' night ahead of Sunday court in Australia
MOSCOW, 15 Jan – Serbian tennis player Novak Djokovic will spend the night in custody ahead of a federal court hearing in Australia scheduled for Sunday, his whereabouts being kept secret, media reported.
Earlier it was reported that Djokovic, whose Australian visa was revoked, arrived on Saturday for a conversation with the Australian immigration authorities and was detained again.
According to the Australian portal News.com.au, the tennis player will be in custody on the night from Saturday to Sunday, the place of stay is not reported.
The Australian government and the athlete have agreed that Djokovic will be in a "secret place for the public" for the safety of the player himself and to exclude the "media circus" around him, clarifies CNN.
On Saturday, a procedural session of the court took place, during which Judge David O'Callaghan announced that the main session, as planned, would take place on Sunday. He noted that the hearing will begin at 09.30 local time (01.30 Moscow time), and representatives of Djokovic and the Australian government must submit written arguments to the court the day before. The tennis player's lawyers filed an appeal against the re-cancellation of the tennis player's visa.
According to ABC, Djokovic's representatives said that Immigration Secretary Alex Hawke decided to re-revoke his visa because "the tennis player may be seen as a talisman for anti-vaxxers."
Earlier, the issue of Djokovic's stay in Australia, where he should take part in the Australian Open championship, was considered by the Federal District Court. According to his decision, the withdrawal of the athlete's visa upon arrival in the country on the night of January 6 was unreasonable. On Friday, however, Hawke made the decision to revoke his visa again.
The reason for the story with Djokovic was the lack of vaccination against COVID-19, since in December 2020, he is said to have had the infection. As an exception, he was given permission to participate in the championship in Melbourne, but the Australian federal authorities were guided by the fact that all foreigners arriving in the country without quarantine must be vaccinated.
.