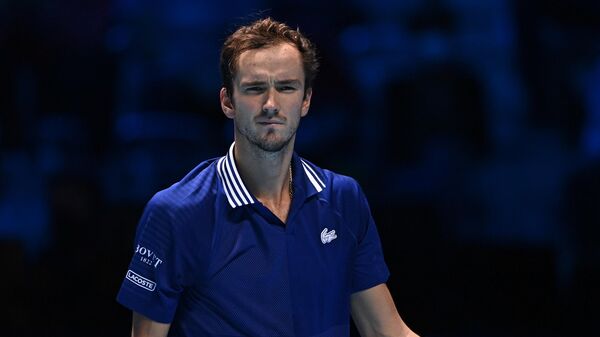 Medvedev started training on the court after surgery
MOSCOW, 26 April – Russian tennis player Daniil Medvedev announced that he started training on the court after the operation.
In early April, Medvedev announced that he would miss one to two months due to a hernia operation. He withdrew from the Masters tournament in Rome, which will be held from 8 to 15 May.
"Back to tennis training," Medvedev wrote on his Instagram page (Meta (Facebook and Instagram social networks) is banned in Russia as extremist), providing a message with a video of training at the Mouratoglou Tennis Academy court in France.
During the period of downtime, Medvedev dropped from third to fourth position in the ranking of the Association of Tennis Professionals (ATP).
.