Tyson is in danger! The impudent blogger will fight seriously and cripple Iron Mike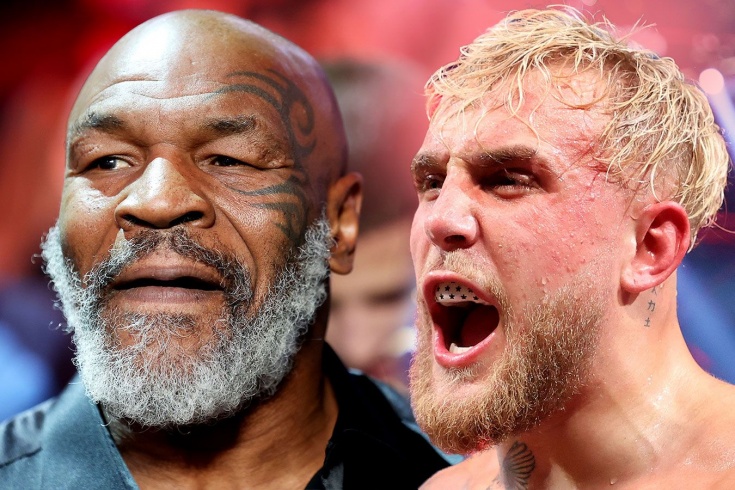 The legendary boxer wants to fight a guy half his age. What for?
The incomparable Mike Tyson continues to live an active life. The 55-year-old boxing legend runs a business, lectures and hosts his own podcast. Recently, Iron Mike, whose athletic form inspires respect, even returned to the ring, having an exhibition fight with Roy Jones. Now Tyson has expressed a desire to fight with blogger Jake Paul, who managed to make a lot of noise in boxing.
"It could be a very interesting fight. I didn't take his offer seriously before, but yes, it could be very interesting. Anything is possible, it's true. But if you fight, then only this year. We will need to have time to organize everything before the end of the year, "Tyson said in one of the podcasts.
"Thank you to the great Mike Tyson for the respect and the opportunity. This year we will implement it," Paul instantly responded.
If two respected people want to fight, then the chances of seeing a fight are very high. And such a duel will arouse great interest: a legendary but elderly athlete against a young blogger who took up boxing just a few years ago. In addition, Paul shows excellent promotional skills – there is no doubt that Jake and Mike will put a solid amount in their pocket.
Any housewife knows about Tyson, but who is Jake Paul? With a huge army of fans, the guy recently set a goal – to become a good professional boxer. And stubbornly implements it, despite the pessimism of others. Starting with former basketball players as opponents, Jake gradually increased the level of opposition. Now he beats ex-UFC stars: Ben Askren and Tyron Woodley also could not withstand the power of Paul's fists.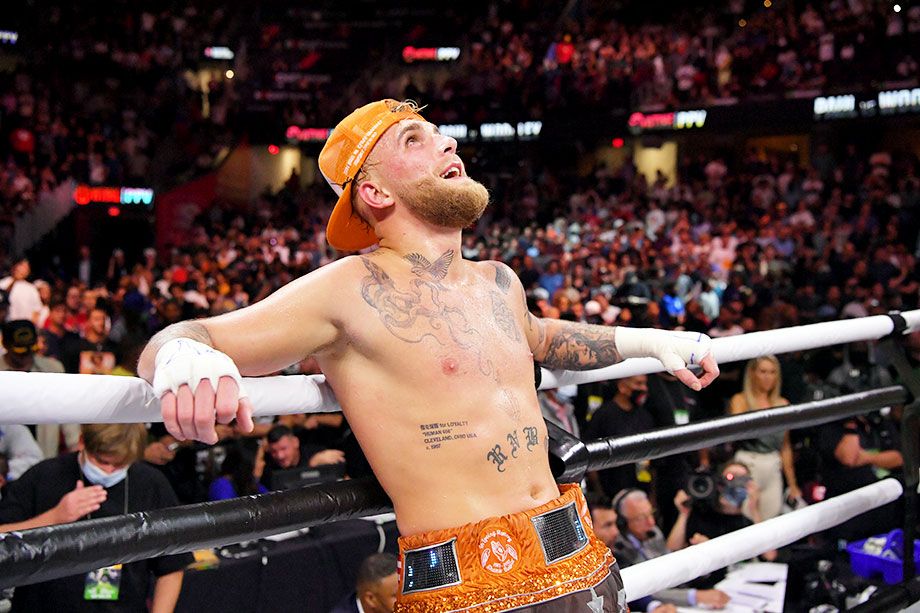 Jake Paul
Photo: Getty Images
It is clear that Jake is not ready to compete with current boxing superstars. The exit against the conditional Artur Beterbiev or Saul Alvarez will end sadly for the blogger. But one cannot fail to note the good training of the noisy boxer: Paul trains with great perseverance, and an experienced coaching team supervises his preparation. In addition, Jake has a powerful punch and complete order with his character.
Initially, it may seem that the fight with Paul will be a cakewalk for the great Tyson. It is enough just to study the list of Mike's achievements to appreciate the scale of his personality. Jake's good school cannot be compared to the unique skills that Tyson received during his glorious career. Yes, and the smashing blow of the legend is also in place, judging by the training video.
But in boxing, it's not just skill that decides. Tyson is now 55 years old. At this age, any missed blow can have a fatal effect on health. Moreover, the veteran has no more stamina and protection. If Paul doesn't get knocked out in the first round, Iron Mike has no chance. 25-year-old Jake will easily beat his idol simply at the expense of youth. Which could end badly for Mike.
Let's hope that Tyson still gives up the idea of ​​​​fighting a young blogger. Since the great boxer needs money so much, let him fight with his peers. For example, with Evander Holyfield. Mike and Evander have an enviable history of confrontation, why not bring the legends back together in the ring? This idea was already in the development of the promoters: let them find a solution that suits everyone.