Milan mocked Inter for an hour. But one change changed the game.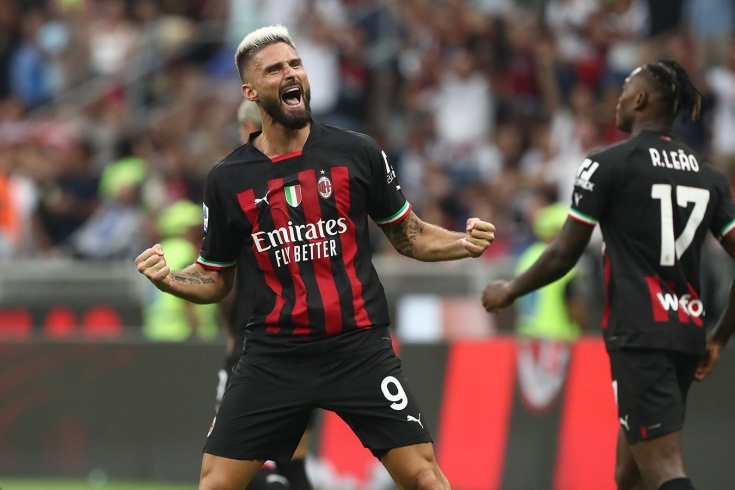 It turns out that the show can be done without Lukaku and Ibrahimovic.
If you are not a fan of Serie A, but want to watch a little Italian football, feel free to turn on the matches of Milan and Inter. This derby never disappoints, and today we have received yet another confirmation of this thesis.
In the first minutes there was little constructiveness in the game, but passions were in place. The first ten minutes was remembered for the score of Theo Hernandez and Denzel Dumfries, for which both received yellow cards. And in the 21st minute there was an enchanting goal for Inter. The defense of Milan parted, Marcelo Brozovic rushed off into a football shootout and calmly outplayed Mick Menian.
Inter's goal instantly affected the game, and in the worst plan for Simone Inzaghi's team. Milan got angry, stepped up the pressure and scored within seven minutes. Rafael Leau received a pass at the corner of the penalty area and stabbed Handanovic in opposition.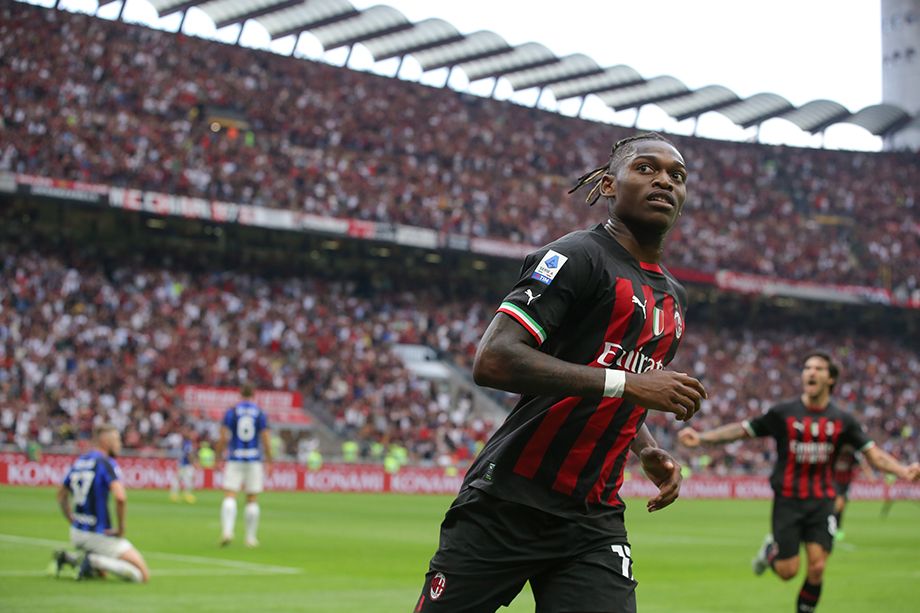 Raphael Leau
Photo: Getty Images
The second half of the half passed with the complete dominance of Milan. The reigning champions had both initiative and chances. Inter, on the other hand, resembled a team of amateurs: terrible "cuts" in their own half fell one after another, and rare counterattacks were drowned in the constant pressure of Milan. The score 1:1 by the break was a real gift for Inter.
In the second half, it was worth waiting for Inter to wake up pride. But in fact, nothing has changed. Instead of Inter, a specialist for this team woke up – Olivier Giroud. The Frenchman's goal turned out to be indecently easy: an out, a cross and a touch. The defenders, who had an obvious numerical advantage, resembled dummies.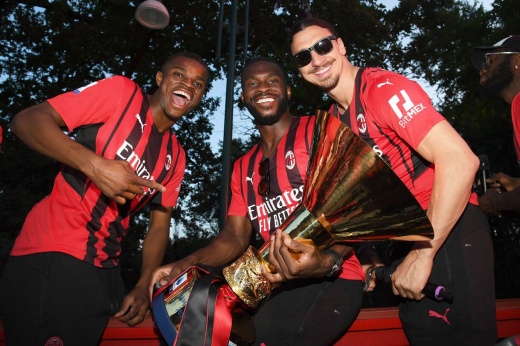 Milan are doing well. Collects "cream" from the market for virtually nothing
Six minutes after Milan's second goal came the third. And this is quite a humiliation. Leau was on straight legs against three defenders, removed them with one feint and scored. It was especially interesting to watch Stefan de Vrey, whose positional advantage evaporated in half a second.
Why do we love football? Including unexpected plot twists. In this derby, fortunately, there was one too. In the 64th minute, Inzaghi made a fateful substitution and released Edin Dzeko. The game was instantly divided into before and after. Six minutes later, Dzeko scored, and "Inter" perked up. "Milan", which until recently did everything he wanted with an opponent, suddenly found himself in the role of a rebounder.
In fairness, Milan still managed to cool down the opponent. But the last minutes still passed under the pressure of Inter, who went through all the trump cards to even the score. There were crosses, crosses, and even attempts to break through the center, where Henrikh Mkhitaryan was especially active. But this was not enough – Milan won, and this result cannot be called undeserved. By the way, an interesting fact: the show was made even without Romelu Lukaku and Zlatan Ibrahimovic.
Do you remember how Inter seemed to be the new hegemon in Italy? Juventus were in decline, Milan grew slowly – ideal conditions. Now, Inzaghi's team, with nine points after five rounds, is in fifth place and is looking at Milan, who confidently won the derby and broke into the first line. Stefano Pioli's lead is small (only two points), but today's game showed that it can be increased.