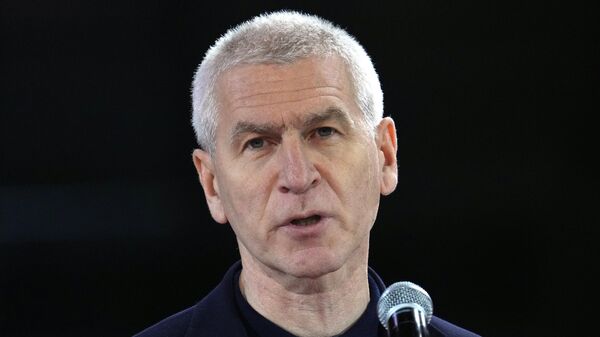 Minister of Sports of Russia Matytsin urged to show respect for Valieva
MOSCOW, 11 Feb – Russian Sports Minister Oleg Matytsin asked to refrain from premature comments on the case of figure skater Kamila Valieva.
The International Doping Testing Agency (ITA) on Friday reported that Valieva's doping test dated December 25, 2021 tested positive for trimetazidine. The test result was handed over by the anti-doping laboratory in Stockholm on February 8. The Russian Anti-Doping Agency imposed a temporary suspension on Valiyeva, after the athlete's appeal on February 9, it was removed. For now, she is allowed to continue competing in the Beijing Olympics. The ITA said the International Olympic Committee (IOC) will appeal the decision to the Court of Arbitration for Sport (CAS).
"The Ministry of Sports of the Russian Federation is fully informed about the situation related to the discovery of a prohibited drug based on the results of the analysis of a doping test that RUSADA took in December 2021 from an athlete of the Russian national figure skating team Kamila Valieva," Matytsin told reporters. "The most important aspect of our anti-doping policy is to protect the rights of clean athletes, respect the principle of the presumption of innocence and the athlete's right to a fair hearing."
He noted that the ministry provides all the necessary support to the Russian Figure Skating Federation and the athlete herself.
"The Ministry of Sports of Russia is in constant contact with the Olympic delegation of our country at the Olympic Winter Games in Beijing," the minister noted. "We will continue to provide all necessary support to our athlete and the Russian Figure Skating Federation. We ask everyone to show respect for the young figure skater and refrain from premature comments. Russia reaffirms its commitment to the principles of zero tolerance for any anti-doping rule violations, an effective and open anti-doping control system has been established in the country. Our country is developing open interaction with all organizations on anti-doping issues."
The women's short program at the Olympic Games is scheduled for February 15.
.