"I've been in prison for 400 years." How Muhammad Ali ended up in the dock
The legendary athlete has lost everything. But he did not take the oath.
Exactly 55 years ago, on June 20, 1967, a scandalous trial took place in Houston, USA. In the dock was the famous Mohammed Ali, who was accused of refusing the oath and serving in the US Army. The verdict was delivered as quickly as possible: five years in prison and a fine of $ 10,000. The boxer was also deprived of the title of world champion and his license was revoked. In one day, The Greatest's career collapsed to the bottom.
Initially, the boxer should not have been in the army at all. He failed an intelligence test with a very low score. Many considered this a trick, but a little later, Ali failed the second test. Only it still didn't help him: the eligibility criteria for service were changed, and now the world champion was perfect for the US Army. Only Mohammed was determined not to wear a military uniform, no matter what it cost him – although he was obliged by law.
The athlete briefly ended up in the army, but immediately managed to disrupt his service. Being at the swearing-in ceremony, Ali simply did not come out when he was called by his civilian name – Cassius Clay. The officers tried to convince the celebrity: first with gentle persuasion, and then with threats. It was not possible to scare Mohammed even with a potential criminal term. Soon the court took place.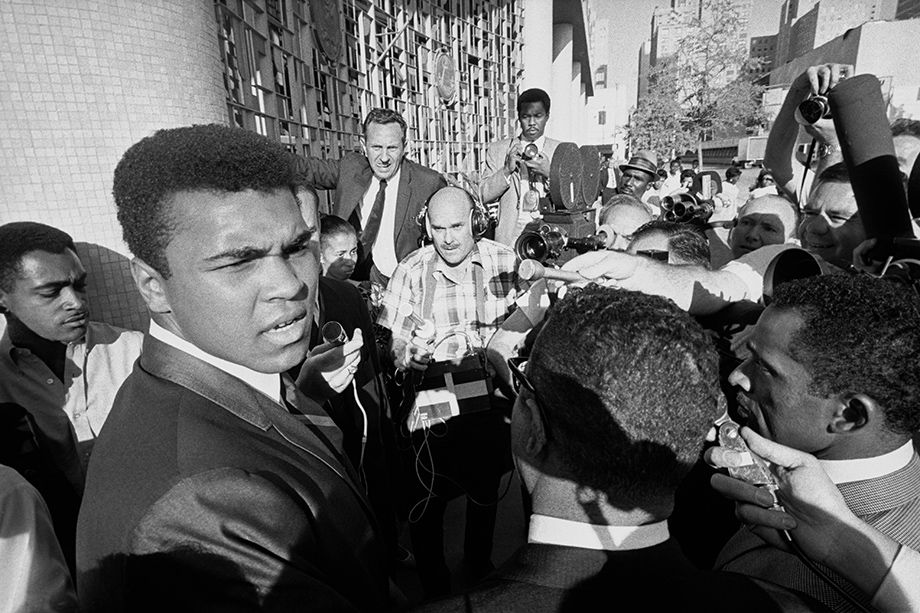 Muhammad Ali
Photo: Getty Images
"I pay $6 million a year in taxes. That's enough to build three damn bombers. Do you want to send me to jail? Good. I've been in prison for 400 years, I can stay there for another five years. But I will not go eight thousand kilometers to kill unfortunate people. If I want to die, I will do it here, fighting you. You don't respect my religious rights. I have no complaints against the Vietnamese: not one of them has ever persecuted blacks, "Ali explained his position.
However, public opinion, fueled by the ongoing war in Vietnam, was sharply opposed to the pacifist boxer. Most Americans believed that Ali simply did not care about his country and its interests. Devastating articles appeared in the newspapers calling for the immediate deprivation of Mohammed of all trophies and sending him to Vietnam. In addition, other stars quietly fulfilled their duty to the country, in particular, Joe Louis and Elvis Presley.
The court handed down Ali the most severe conviction, but the athlete managed to avoid a prison term. He ended up behind bars for only 10 days due to problems with his driver's license. The rest was managed by competent lawyers who filed endless appeals and dragged out the case. It all ended with a large fine and a long-term restriction on sports activities.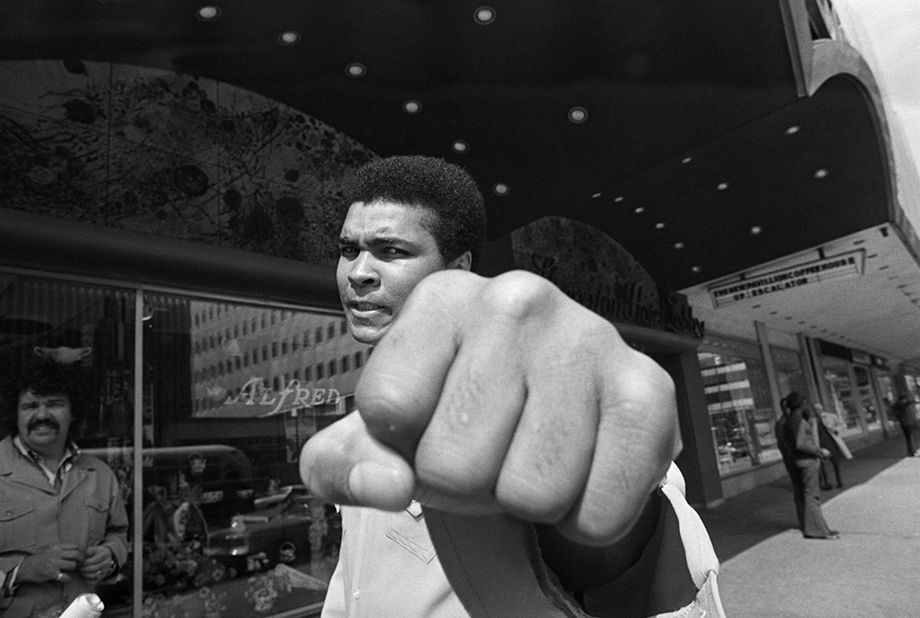 Muhammad Ali
Photo: Getty Images
The ban on boxing itself was a serious blow to Mohammed. He quickly spent the available money, making little money with the help of advertising. Although the Vietnam War dragged on and many Americans changed their attitude towards Ali, in the eyes of most, he remained a traitor. But the athlete proved himself to be an excellent speaker: he made anti-war speeches throughout the country, establishing himself as an idol of youth.
Mohammed spent three and a half years without boxing before the situation began to change. He returned to the ring in 1970, taking advantage of a legal loophole in the state of Atlanta. After a long break, Ali sank a little and slowed down, but still dealt with Jerry Quarry in three rounds. The Greatest had many more spectacular battles ahead, despite the lost years. And his integrity has become a household word.