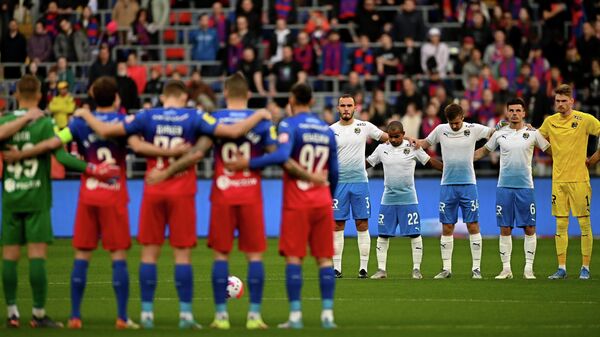 Mukhin: there was not enough luck and mutual understanding in the game with Sochi
MOSCOW, May 7 – Midfielder of the Moscow football club CSKA Maxim Mukhin believes that the army team in the match of the Russian Premier League (RPL) with Sochi did not have enough luck and understanding.
On Saturday, Sochi beat CSKA away with a score of 1:0 in the match of the 28th round of the RPL. Vladimir Fedotov's team, with 52 points in 28 matches, is in third place in the standings and is five points ahead of the army team following behind.
"Somewhere we didn't have enough luck, somewhere we didn't have enough mutual understanding, but it seems everyone's eyes are on fire and everyone wants to win. It's just that unsuccessful games turn out, and we lose. If only we had an understanding of what is the reason for such results after the March pause ", then everything would have already been decided, but it's not clear. We didn't have enough chances today – we created few good chances. They easily escaped from pressure, somewhere we didn't run," Mukhin told reporters.
CSKA captain goalkeeper Igor Akinfeev missed the match due to injury. "Before the game, they still supported (goalkeeper Vladislav) Torop, they told him to play his game and that's it. There were mistakes, but nothing, he is still young, so we can say that a normal debut. Akinfeev's absence, of course, affected. He is a leader, it is not enough – it can cram it, start it. Glory, one might say, has not got used to it yet, "Mukhin said.
.