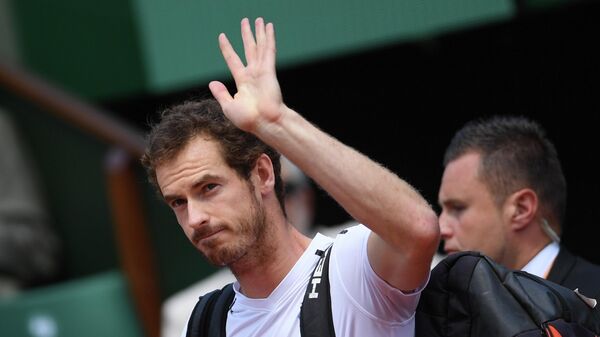 Andy Murray said he is friends with Russian tennis players, but understands Wimbledon's position
MOSCOW, June 24 – The two-time winner of Wimbledon, ex-first racket of the world Briton Andy Murray said that he was sympathetic to the position of the tournament organizers, who did not allow Russian tennis players to participate.
In April, the All England Lawn Tennis and Croquet Club, due to the situation in Ukraine, refused to allow Russian and Belarusian tennis players to the tournament. In May, the Association of Tennis Professionals (ATP) and the Women's Tennis Association (WTA) decided not to award rating points to the participants of the Wimbledon tournament due to the organizers' refusal to allow Russian and Belarusian players.
"By and large it doesn't matter if some tennis players have the opportunity to participate in the tournament, or if they have ranking points or not. I know several Russian players, I am friends with them and I sympathize with them because they cannot play. I understand that this may seem unfair to them. But I also understand the position of the organizers of Wimbledon. It is very difficult, "Bloomberg quotes Murray.
Earlier in May, Murray told the Daily Mail that he did not support a ban on tennis players from Wimbledon. Wimbledon will take place from 27 June to 10 July.
.