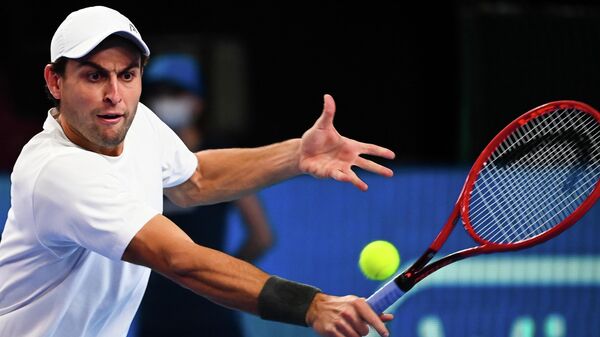 Briton Murray congratulated Russian Karatsev on a fantastic performance in Sydney
MOSCOW, 15 Jan – Briton Andy Murray, the former first racket of the world, congratulated the Russian Aslan Karatsev on his victory at the tennis tournament in Sydney (Australia).
Karatsev beat Murray 6-3 on Saturday. 6:3. The victory in Sydney brought the 28-year-old Russian the third title of the Association of Tennis Professionals (ATP) in singles.
"I would like to congratulate Aslan on a fantastic week. I know he arrived in Australia late just like me. He was recovering from coronavirus, so it's even more impressive to be back (on the court) and playing at such a level right away. Good work and all the best at the Australian Open," Murray was quoted as saying by the ATP website.
"First of all, congratulations to Andy," said Karatsev, "He has put in a lot of effort to get back into tennis and has been incredible this week. I also want to congratulate his team. Also a big thank you to my team, we did an amazing job. A huge thank you to everyone in attendance." for coming out to support, it was an incredible atmosphere in a difficult situation. It's a difficult time for this tournament to take place, so thanks to you all."
.