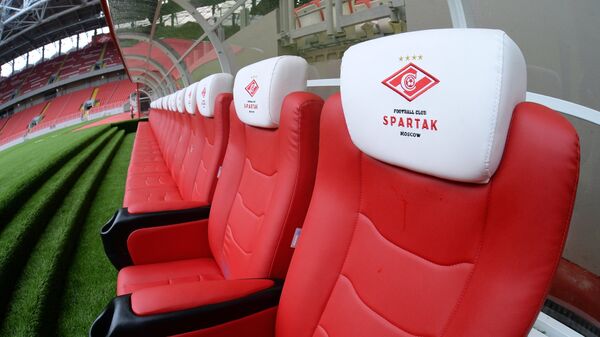 Spaniards Moreno and Lopez will join the headquarters of Spartak head coach Abascal
MOSCOW, June 17 – Spaniards Carlos Maria Valle Moreno and Fernando Perez Lopez will join the coaching staff of the new head coach of Spartak Moscow Guillermo Abascal, according to the website of the football club.
Moreno will become the 33-year-old's assistant, while Lopez will be appointed fitness coach. Previously, they have already worked together with Abaskal. Also assisting the new head coach will be the Bosnian Vladimir Sliskovic.
Physical training specialist Alexander Zaichenko and goalkeeping coach Vasily Kuznetsov will continue their work at the club.
In early June, Italian specialist Paolo Vanoli announced his resignation as head coach. Together with him, coaches Marco Donadel and Andrey Yeshchenko, goalkeeping coach Marco Zukker, fitness coaches Giampiero Ashenzi and Antonio Jesus Sanchez, as well as analytical coach Andrea Bianchi and nutritionist Ricardo Pinto left the team.
Last season, Abascal was the head coach of the Swiss Basel, under his leadership the team finished second in the national championship standings.
.