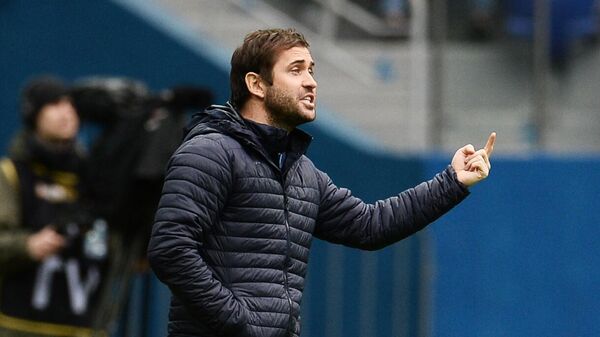 "Nizhny Novgorod" confirmed that Alexander Kerzhakov left the post of head coach
MOSCOW, June 16 – Football club "Nizhny Novgorod" on its official website confirmed that Alexander Kerzhakov left the post of head coach.
Earlier, the 39-year-old specialist said that he had left the post of head coach of the club. He noted that he was ready to consider proposals from other teams. Together with Kerzhakov, the head coach Vladimir Kazakov and coach Ruslan Adzhindzhal left the club.
"Alexander Kerzhakov led our team in our debut season in the Russian Premier League, in June 2021. The club had a difficult path ahead, but we overcame all difficulties with dignity, giving our fans bright victories over the giants of domestic football, unforgettable emotions in every game. And even though the end of the season turned out to be nervous, we managed to solve the set task and maintain our residence in the Premier League, finishing in 11th place," the club said in a statement.
Kerzhakov has been coaching Nizhny Novgorod since June 2021, before that he led the Russian youth team (under 17) and Tomsk Tomsk. Under the leadership of Kerzhakov, the Nizhny Novgorod club finished the last season of the Russian Premier League (RPL) in 11th place, in the Russian Cup the team dropped out at the 1/8 final stage.
As a football player, Kerzhakov represented the Russian Zenit and Dynamo, the Spanish Sevilla and the Swiss Zurich. The forward shares first place with Artem Dzyuba in the list of scorers of the Russian national team (30 goals each).
.