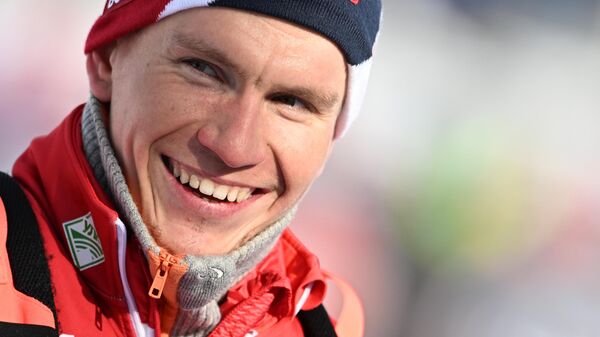 Norwegian coach still uses Bolshunov's portrait to motivate his skiers
MOSCOW, June 19 – Norwegian cross-country skiing coach Eirik Mur Nossum admitted that he still uses the portrait of the suspended Russian Alexander Bolshunov to motivate his athletes.
Against the background of the situation in Ukraine, the International Ski Federation (FIS) first deprived Russia of the right to host the World Cup Final in Tyumen, and then decided not to allow athletes from Russia and Belarus to participate in competitions under the auspices of the organization.
"We hung a portrait of Alexander Bolshunov on the wall. He has been the best skier in the world in recent years. He is someone who needs to be beaten. There is a lot of motivation in this. It is right that he and other Russians are not allowed to participate in tournaments, if you look at the current situation in the world. And without Bolshunov, it's easy to come to terms with the fact that we can easily deal with all competitors, even if we prefer watching TV shows to training. This, of course, is the right, but dangerous thought, "Nossum said in an interview with TV2.
Before the Beijing Olympics, Johannes Klebo, the leader of the Norwegian national team, refused, at the request of Nossum, to hang a photograph of Bolshunov as motivation on the wall in the toilet room. At the 2022 Olympics, the Russian won three gold, one silver and one bronze medals.
.