Sheikhs organized a rematch between Usyk and Joshua. A native of Crimea knocks out the Briton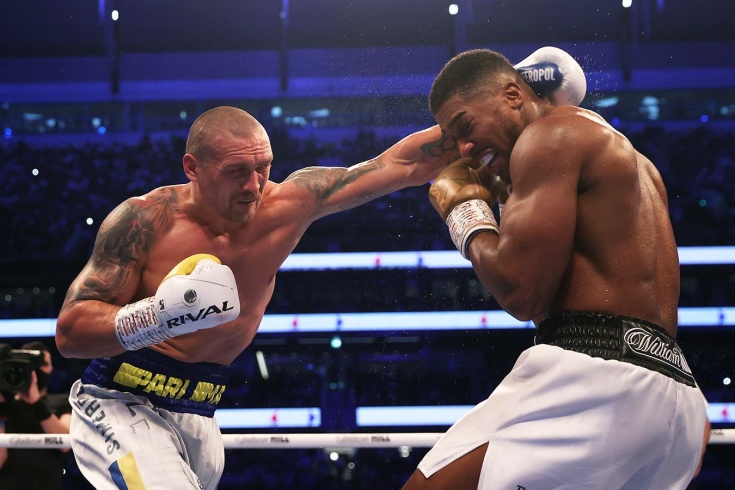 Alexander can put an end to Anthony's career.
The long-awaited rematch between Oleksandr Usyk and Anthony Joshua has finally found an official date. On August 20, the Ukrainian and the Briton will meet in Saudi Arabia to finally determine who is stronger. The venue was quite unexpected: before the well-known events, Usyk's side insisted on Kyiv, Joshua wanted to fight in London. But the sheikhs offered too much money.
"What a rollercoaster ride! My twelfth world heavyweight title fight. I won the title, unified the belts, won another one, then lost everything. And then became a two-time unified world champion. And now I found out the date when I will become a three-time champion. What an opportunity!" – quotes the words of Joshua edition of BoxingScene.
"I have a goal, and with God's help, I will fulfill my mission," Usyk said.
Recall that the first confrontation between Usyk and Joshua was a real sensation. A native of Crimea, who was seriously inferior to his opponent in size and considered an outsider, calmly reworked Anthony. The huge Briton was unable to resist Alexander's amateur school. As a result, Usyk won by a referee's decision, although a knockout could well have taken place. The difference in class was too great.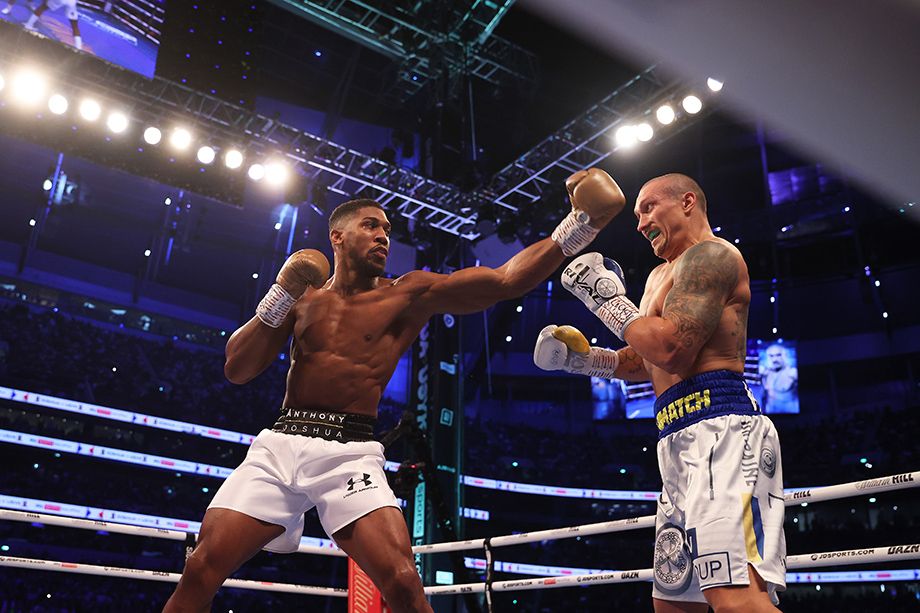 Joshua Usyk
Photo: Getty Images
Immediately after the fight, Joshua firmly insisted on a rematch. Although he could calmly refuse: the Briton was offered a solid compensation so that he would step aside and allow Usyk to fight Tyson Fury. But Anthony refused the money, just to close the devastating defeat. Joshua's decision commands unconditional respect in terms of character. However, in terms of sport, so far everything looks like he is making a big mistake.
Despite all of Joshua's assurances of a "dramatically changed preparation" and "creation of a game plan", he has almost no chance of winning. But the second consecutive defeat can simply destroy the British career. Anthony is unlikely to get the fight he wants with Tyson Fury or Deontay Wilder if he is knocked out by the "miniature" Usyk. British shares will fall too much.
But for a Ukrainian, revenge is quite desirable. If Usyk declasses the ex-champion again, his next opponent will most likely be Fury, even though the Gypsy King promises to end his career. And the duel with the main boxing star will bring Usyk a lot of money and fame. Even despite the possible defeat. But first you need to defeat Joshua – the Briton is definitely not a whipping boy.
When the rematch between Usyk and Joshua
The rematch between Oleksandr Usyk and Anthony Joshua will take place on August 20 in Jeddah, one of the largest cities in Saudi Arabia. The exact time of the fight is still unknown. Whether it will be possible to watch the fight on Russian territory is also unclear.