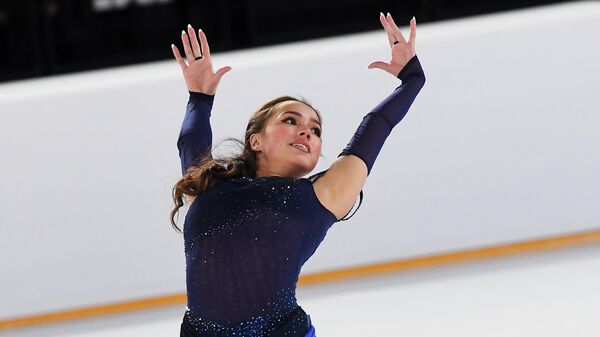 Olympic champion figure skater Zagitova spoke about minor health problems
MOSCOW, June 20 – The 2018 Olympic champion in figure skating Alina Zagitova in her Telegram channel responded to subscribers' comments about her appearance in the last photo on social networks.
On Monday, Zagitova posted on her Instagram (the activities of Meta (social networks Facebook and Instagram) are banned in Russia as extremist) a photo in boxing gloves. According to a source familiar with the situation, the 20-year-old figure skater intends to hold an exhibition boxing match, her opponent will be announced later.
"Under the last post there were a lot of comments about what happened to my face. I want to say that for the past four years, sometimes on some incomprehensible days I wake up – and my eyes are just swollen. It happens that sometimes I don't I see nothing. Today was just such a day. I seem to have been checked by many doctors, but it is not clear what this is connected with," Zagitova said.
.