Barcelona Style Penalty Draw! How Mamaev and Smolov went down in history. Video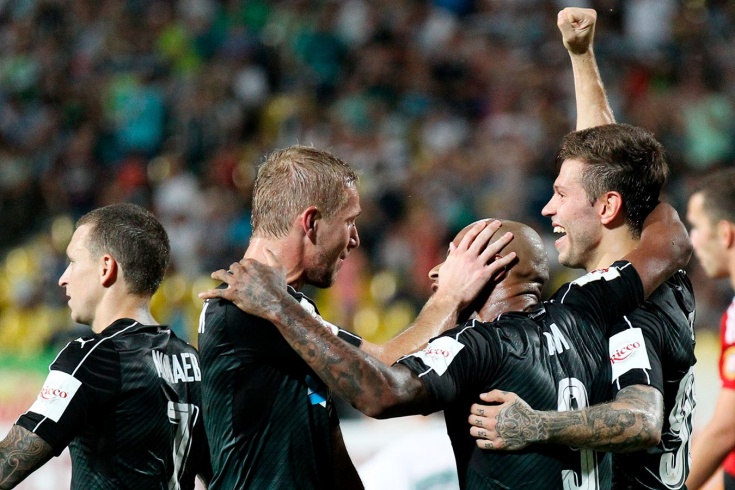 Inspired by the example of Messi and Suarez.
In the 2015/2016 season, Fedor Smolov set a record for the number of goals per season in the Russian Championship and won the scorer's race (20 goals). Forward "Krasnodar" ahead of Promes, Hulk, Dziuba, Musa. Smolov's goals helped the "bulls" take fourth place in the championship (a year earlier it was third) and play in European competition for the second time in the history of the club.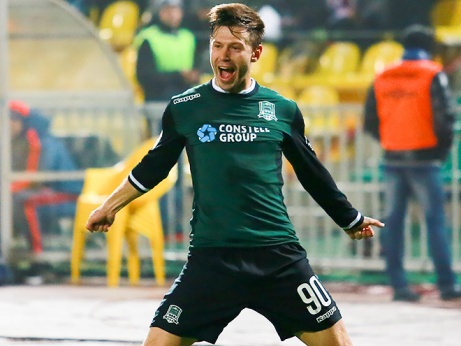 Question of the day. Are you shocked by Smolov?
The 2016/2017 season began for Krasnodar with a victory over Tom. The Bulls decided the outcome of the match in 16 minutes: in the range from the 44th to the 60th minute, Smolov's double and Ari's goal sentenced the opponent. In the second round match with Terek, the forwards scored again: the Russian put two, and the Brazilian scored from the pass of Pavel Mamaev.
15 minutes before the end of the meeting, Krasnodar got the right to score the third: Andrey Semyonov held Ari with his hands in the penalty area, and the match referee Vladimir Seldyakov pointed to the "point". It was then that the most interesting began. Mamaev's run, pass to the left, Smolov's kick – a goal!
Thus, the Krasnodar players repeated the original prank of Lionel Messi and Luis Suarez, who performed such a trick in February 2019 in a match with Celta. Although the authorship of the idea does not belong to them, but to the Belgians Andre Pieters and Rick Coupens. In 1957, they played a penalty kick like this in a match with the Icelandic national team. The opinion that Johan Cruyff was the first to try a penalty kick in 1982 is erroneous. After the Belgians, many decided on this: John Newman and Mike Trebilcock (1964, Plymouth – Man City), Georgy Sudakov (twice), Robert Pires and Thierry Henry (did not work out).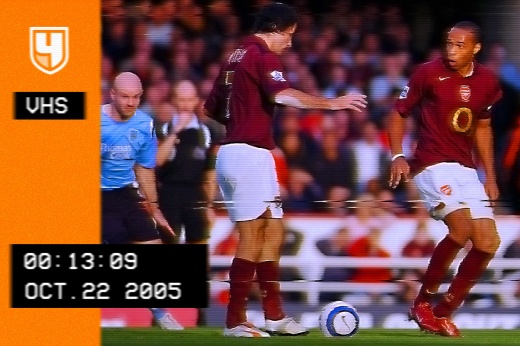 The epic failure of Henry and Pires on penalties. Video
Neither Smolov nor Mamaev commented on the episode with the goal. Partner in Krasnodar Mauricio Pereira was not surprised by the penalty kick: "Smolov and Mamaev's penalty? Well, it was their decision. I dont know. We have a list of players who take penalties. It's possible that they've been training like this this week, but I don't know. It wasn't really a surprise, I've seen them do it before."
At the end of the meeting, Krasnodar scored the fourth – Wanderson sent the ball into the goal from Charles Kabore's pass. After the victory, the "bulls" topped the standings, but in May they again finished fourth, and Smolov again became the top scorer (18 goals).