What are Penny boards? What do professional skateboarders say about them?
Riders answer.
The skateboard is one of the most interesting inventions of the last century. It's hard not to agree, especially considering how the skateboard could change the world: computer games, famous advertising, its own international holiday and the Olympic Games. And that's not all.
The ideas of riding on a board with wheels have evolved, changed and adapted to the emerging demands of society. Now there are many different models and vehicles that are more or less like a skateboard. And it is about such boards that we will talk today. Meet Penny plastboards.
The creator named the board after his sister
Let's start with history. Penny Skateboards is an Australian company founded by Ben McKay in 2010. Ben always liked the little plastic skateboards he had as a kid and wanted to see those "boards" back in society. When skateboards of this kind appeared in the 70s of the last century, they were called "short cruisers". The name Penny itself arose later, when old Ben decided to name his company in honor of his sister – Penny. And then small plastic boards scattered around the world and became very popular.
Photo: unsplash.com/@calebmartinez
There is an opinion that at that time skateboards quickly fell into disrepair, when surfers and ordinary people constantly drove them from the beach to work, to the grocery store and back to the ocean. Ben figured out how to fix everything, and did not lose: vinyl boards easily endured sand, salt water and the scorching sun. Nothing could spoil them outwardly or somehow render them unusable. Accessibility has also become Penny's asset.
Naturally, the company had competitors and those who began to copy images, models and used similar materials when creating products. But it stuck in people's minds that if a skateboard is small, bright, and made of plastic, it's a Penny anyway. And this is unlikely to change.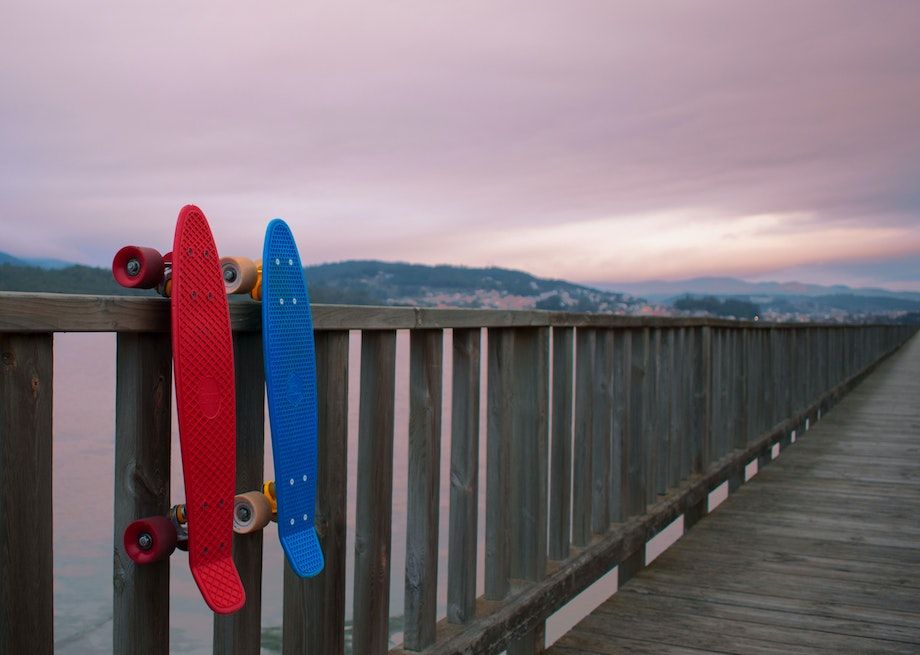 Photo: unsplash.com/@aldara_gp
Penny under the microscope
Classic penny boards can be of different colors: plain or multi-color. Over the years, the manufacturing company has identified several board sizes that are optimal for riding in the city: 55.88 cm, 68.58 cm, 81.28 cm and 91.44 cm.
Competitive manufacturers are experimenting more with their board lengths in an effort to offer more choice. On the market, you can find plastboards in sizes from 43.18 cm to 116.84 cm.
It will not be possible to lay down legends about the properties of vinyl boards, but it can be noted that they can withstand the weight of a car and are very flexible at the same time. All thanks to the secret formula of plastic.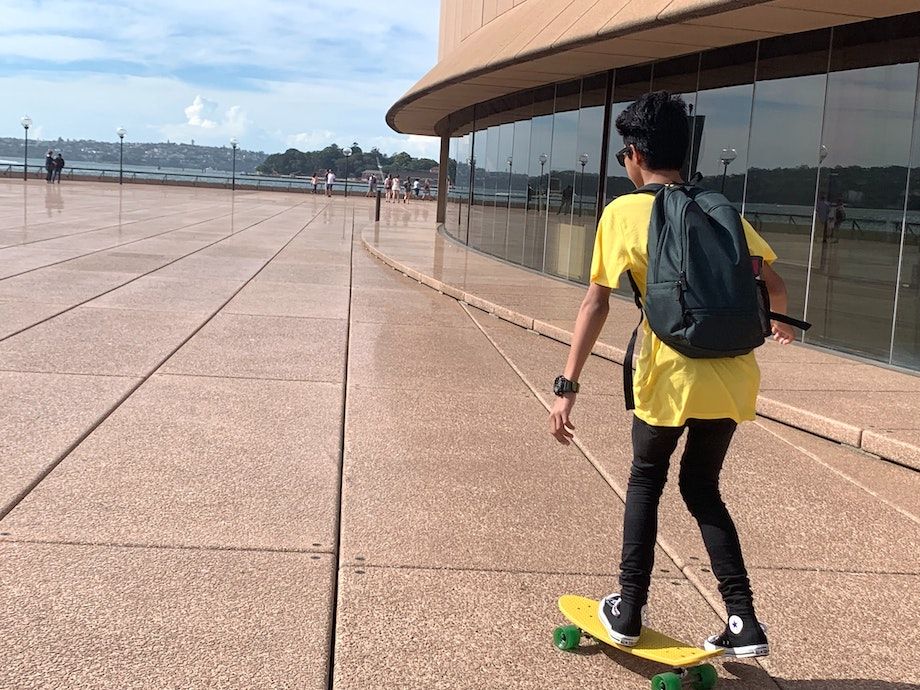 Photo: unsplash.com/@captured_deguia
Professional opinion
Despite all the positive properties of Penny, skateboarders are quite skeptical about them.

Honestly, I never liked Penny. They are not very convenient to drive around the city: they are quite narrow. Plus, they are not as easy to jump onto curbs as, for example, on a "fish" cruiser. Penny is suitable for the first time for kids, so they can feel what it's like to ride a skateboard. Also girls love these boards very much. How are they treated in the skate community? I don't even know how to say it… For example, if my friends see me riding Penny, they will look at it strangely. So for the first time, to feel what and how – this is a great option. But I would still take a wooden cruiser. It is more comfortable on it: it is wider and more stable.

Maxim Kruglov
professional skateboarder and Athletes Club athlete
I think that this board still has a right to exist. In principle, it should lie in the trunk, especially since it does not take up much space. It has soft wheels, rides great, I have nothing against it. But it has nothing to do with street skateboarding. In doing so, it has a place to popularize our street sports. I see a bunch of kids who are starting to ride it, learning to push off, and this is their first board. Fashionable for girls. In Gorky Park you can ride, not think about anything and only dream. Universal projectile, although there are many "fake" boards similar to the original Penny, but the quality is not the same.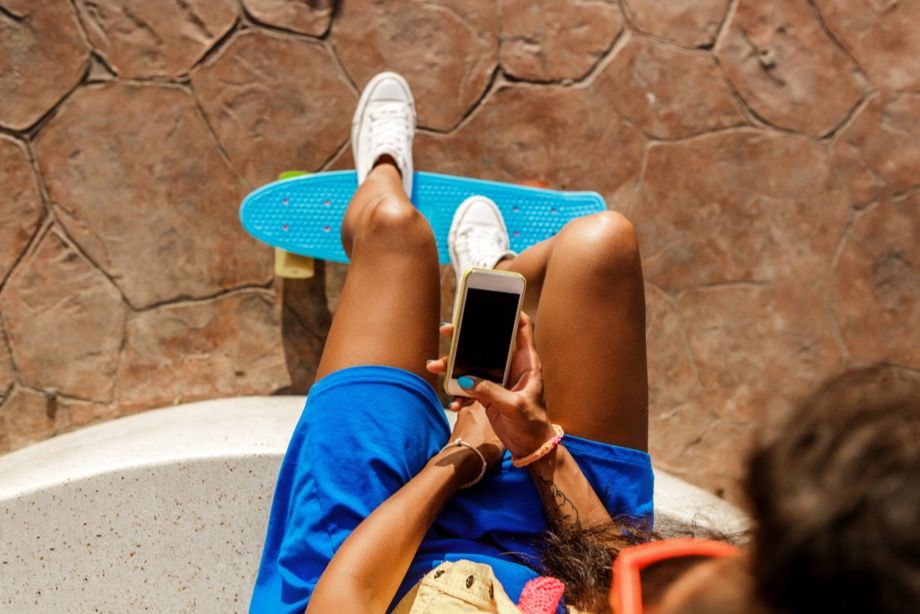 Photo: www.istockphoto.com
More fun
In Russia, for residents of large cities, riding a Penny is more of a "luxury" than a real means of transportation. This is a process for which you have to specifically allocate free time. And there are not so many ideal conditions for comfortable skiing.
We continue to maintain neutrality and do not call for anything, but only suggest based on experience and professional opinions. The world is so big and multifaceted that sometimes it is worth stopping, wondering and asking for advice.