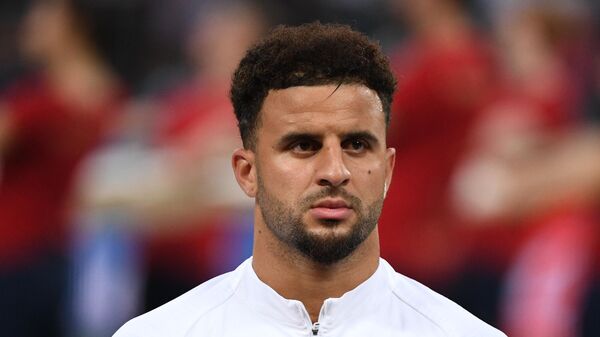 Manchester City defender Walker suspended for three European matches
MOSCOW, 28 Jan – Manchester City defender Kyle Walker has been suspended for three matches in European competition for sending off in a meeting of the sixth round of the Champions League group stage against the German "Leipzig" (1:2), according to the UEFA website.
Walker received a red card in the 83rd minute of the meeting for a tackle from behind. The Englishman will miss both Champions League round of 16 matches against Sporting Portugal, as well as the first quarter-final game if Manchester City advance to that stage.
Porto midfielder Wendell and Atlético midfielder Yannick Carrasco also received three-match suspensions for sending off in a head-to-head meeting that ended in a 3-1 victory for the Madrid side. Wendell hit the opponent in the face, and Carrasco grabbed the Porto player by the neck.
Inter midfielder Nicolo Barella has been suspended for two games. In a match with the Spanish "Real" (0:2), the football player of the Milan club had a fight with Eder Militao, for which he was removed from the field.
.