© press service of the club "PSG"
Kylian Mbappe
MOSCOW, 29 Aug –
Matthias Pogba
accused
his younger brother, Italian Juventus football player Paul Pogba, that he allegedly hired a sorcerer to bring damage to Paris Saint-Germain striker Kylian Mbappe.
"Kilian, now you understand? I have nothing against you, and let my words serve for your good. They are true, everything is proven, the marabou (sorcerer) is known. I feel sorry for the brother who pretends to be a Muslim, but he is immersed in the world of witchcraft. You should never have a hypocrite and a traitor next to you. Let people see that there is no greater coward, traitor and hypocrite on earth than you, Paul," Matthias Pogba said on Twitter.
Ligue 1 (French Football Championship)
August 31, 2022 • start at 22:00
Match not started
Toulouse
France
– : –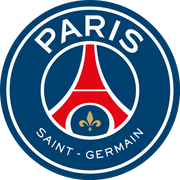 PSG
France
Earlier, representatives of Paul Pogba said they expected provocative statements from Matthias. They also reported threats and attempts at extortion by the Juventus player's older brother.
World football champion Paul Pogba has been playing for Juventus since July, for which he already played from 2012 to 2016.
.