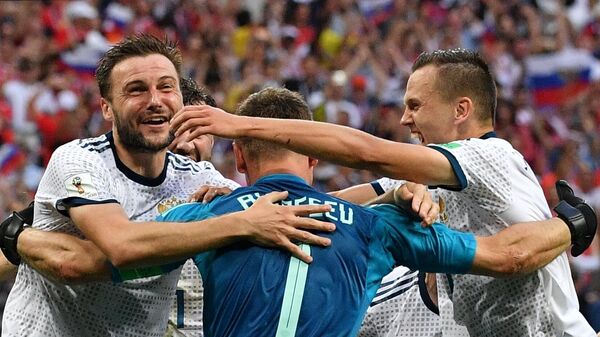 Video from the locker room of the Russian national team after the victory over Spain at the World Cup
MOSCOW, 1 July – In the Telegram channel of the Russian national football team, a video was published from the locker room of the national team, which was filmed after the victory over the Spanish national team in the playoffs of the World Cup.
Exactly four years ago, the Russian national team in Luzhniki in the penalty shootout beat the Spaniards and reached the quarterfinals of the home world championship. In the locker room after the match, Artem Dzyuba started the team by shouting "Well done", and Fedor Smolov thanked the fans for their support.
In the 1/4 finals, the Russian team lost to the Croatian team in a penalty shootout.
.