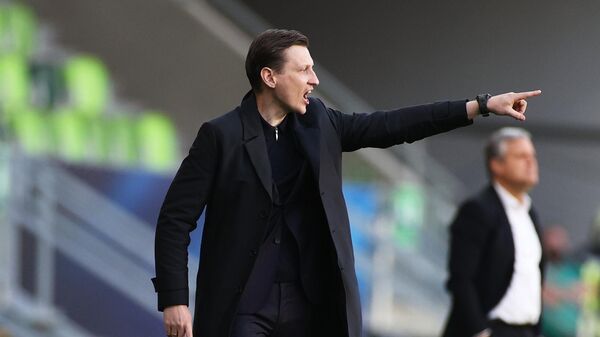 RFU agreed to Galaktionov combining posts in Nizhny Novgorod and the youth team
MOSCOW, June 16 – The Russian Football Union (RFU) has agreed to combine posts for coach Mikhail Galaktionov in the youth team of Russia and Nizhny Novgorod, according to the official website of the RFU.
Earlier on Friday, Nizhny Novgorod announced the appointment of Galaktionov as head coach of the team. The 38-year-old specialist signed a two-season contract with the Russian Premier League (RPL) club.
"Mikhail Galaktionov is one of the most promising Russian coaches who needs constant practice and development. The RFU went to meet the specialist, allowing him to combine posts in the national team and the club. The RFU wishes Mikhail Mikhailovich good luck in Nizhny Novgorod," said RFU Secretary General Alexander Alaev.
Galaktionov's agreement with the RFU expires at the end of the year. He has been the head coach of the national youth team since 2018.
.