Loved a thousand women and never lost. The fate of the legendary Rocky Marciano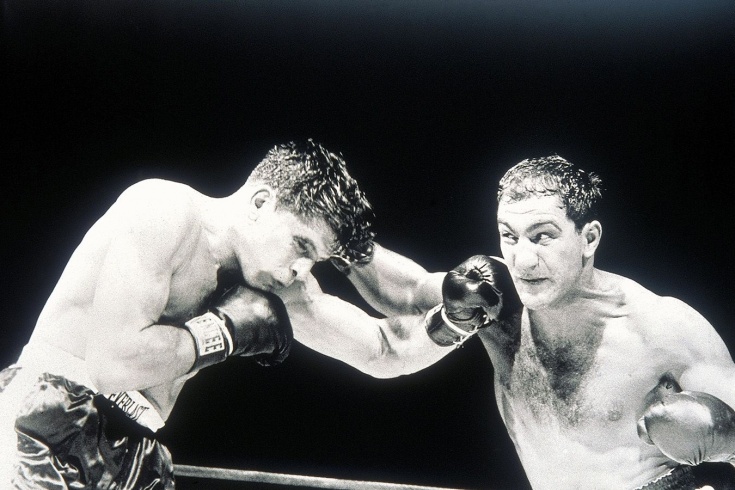 Alas, the path of the brilliant boxer ended tragically.
There are not many names in the history of boxing whose greatness is absolutely undeniable. One of these legends is Rocky Marciano: every boxing fan knows about the undefeated boxer with a record of 49-0. Rocky, whose real name was Marchegiano, was indeed a fantastic athlete. Only six people who met him in the ring managed to avoid a knockout. But no one escaped defeat.
As a child, Rocky, born to Italian immigrants in 1923, did not think at all about a boxing career. The boy, who, due to poverty, learned the taste of hard work too early, loved baseball more than anything in the world. In rare free moments, he ran to practice, hoping to become a professional baseball player. The coaches considered Rocky talented enough, but a broken arm changed everything – they had to forget about baseball.
But the boy was noticed by boxing coach Gene Kaljano, who appreciated his outstanding physical characteristics. Soon, Rocky had several boxing trainings and decided to continue training. Only the state had other plans: a military commissar knocked on the door of Marciano, bringing the agenda. The young man was drafted into the Navy and sent to the UK, where he again had to remember about boxing.
Rocky was not a bully at all, but there were always bullies in the local pub who wanted to measure their strength. After Marciano "cleaned up" a few faces, the owner invited the flamboyant guy to fight for money in front of the public. They paid a little, but boxing helped Rocky brighten up the dull army everyday life. It was in that pub that the style of the young boxer was laid – a low stance, going to a short distance and sharp uppercuts.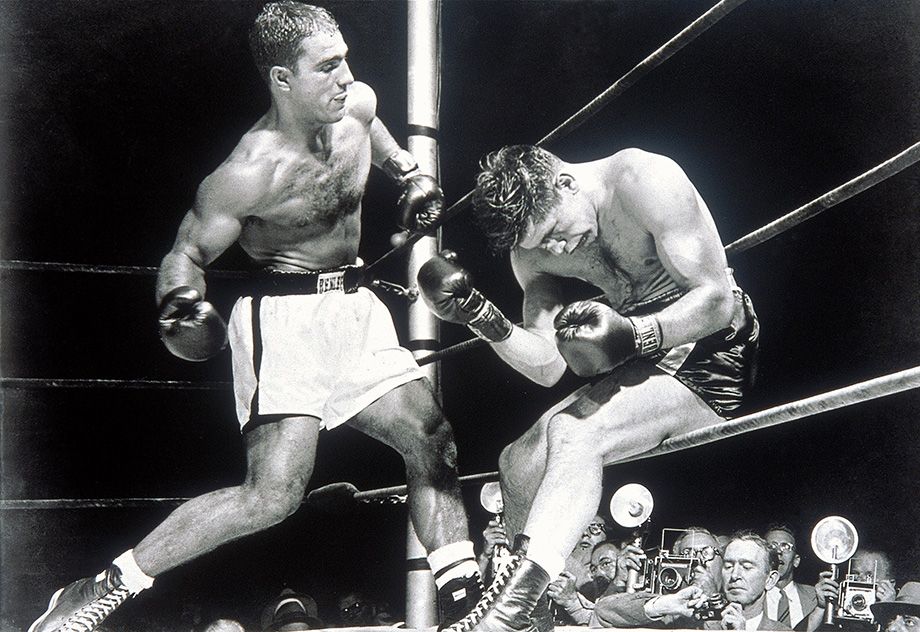 Rocky Marciano
Photo: Getty Images
Demobilized and returned to the US, Marciano immediately fell into the hands of experienced promoters. The guy finally decided to focus on boxing: he trained so much and hard that he admired everyone around him. Rocky quickly went up the career ladder, holding ten fights a year. His weak side was defense, which was compensated by a strong jaw and a desperate "arrogance".
Roland Lastarza, Rex Lane, and even the legendary Joe Louis were all forced to capitulate to Marciano's powerful blows. Despite the aggressive tactics, Rocky managed to calculate the moves of his opponents, thanks to which he even defeated the favorites. In September 1952, a fighter nicknamed Blockbuster Bronkton became the heavyweight champion of the world by knocking out veteran Jersey Joe Walcott.
It is curious that Marciano was a bright person outside the ring. He spoke brightly with journalists, was always in a good mood and knew how to joke. By the way, Rocky turned out to be very amorous: despite his wife, the boxer fell in love with a thousand women, which he himself told his friends about. On the other hand, the star athlete quickly "cooled down", invariably returning to his family.
Ahead of him was another series of bright victories, and the last rival of the champion was Archie Moore. Exactly 66 years ago, on April 27, 1956, Marciano unexpectedly announced his retirement from boxing. Too frequent performances and an energy-intensive style led to numerous injuries, things were especially bad with his back. Rocky left the sport and finally switched to business, where he showed remarkable talent.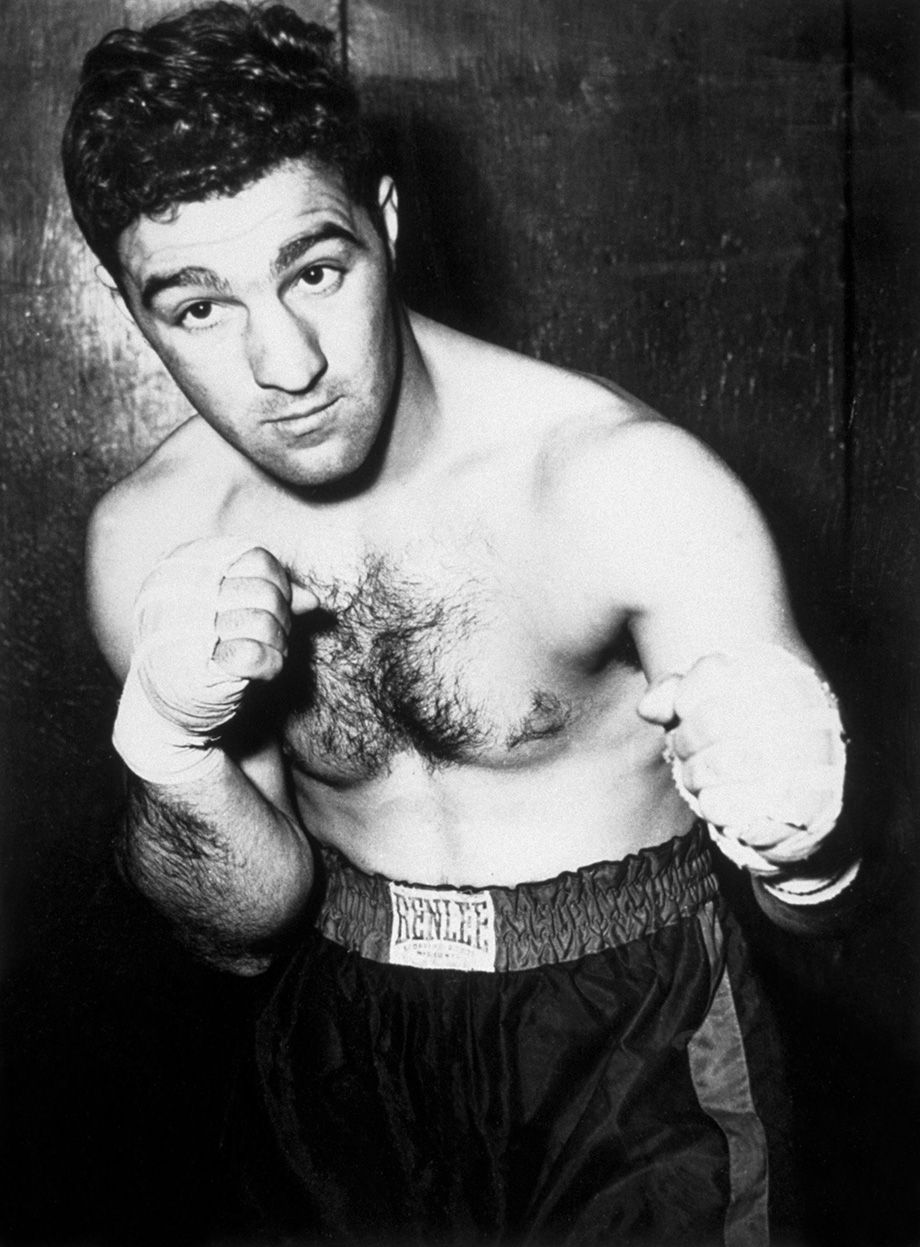 Rocky Marciano
Photo: Getty Images
Let's not pretend: Marciano was helped to earn money not only by the skills of a businessman, but also by numerous friends from the criminal world. They gave the boxer useful advice, which he used very successfully. Unfortunately, Rocky did not have time to build a full-fledged business empire, dying on August 31, 1969 in a ridiculous plane crash. The legendary boxer was only 45 years old.