The last round of the RPL will take place this Saturday, and two most important games are waiting for us at once: in the match between Dynamo and Sochi, it will be decided which of the two teams will take silver, and at the Kazan Arena, Rubin and Ufa will fight for maintaining a residence permit in the RPL. For Leonid Slutsky, this is the most important match this season, because if the team loses, they will be relegated directly to the FNL.
One more thing was added to the experiences of the head coach of Rubin: Sergey Ivanov, the referee, with whom Slutsky has a long history of conflict, was appointed to referee the match with Ufa.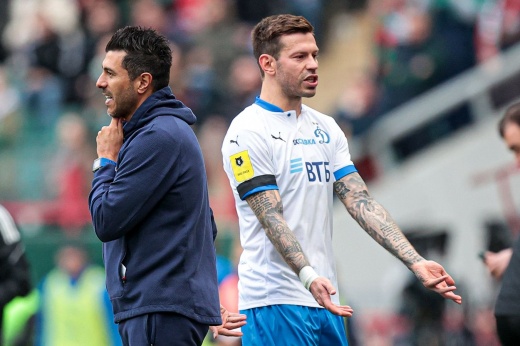 What intrigues remained in the last round of the RPL? We are waiting for two more supermatches!
Slutsky has been arguing with Ivanov every year since his appointment (this was in December 2019). Not yet in this
2020th. August, 1st round. Game with Lokomotiv (0:2). In the first half, Ivanov did not put a penalty after Maciej Rybus pushed Ivan Ignatiev, causing him to crash into Marinato Guilherme. Slutsky was furious: so much so that after the whistle he expressed something to the referee for a long time. For this, at the beginning of the second half, Ivanov showed the head coach of Rubin a red card. Slutsky expressed all his dissatisfaction at a press conference – he demanded that the arbitrator be disqualified.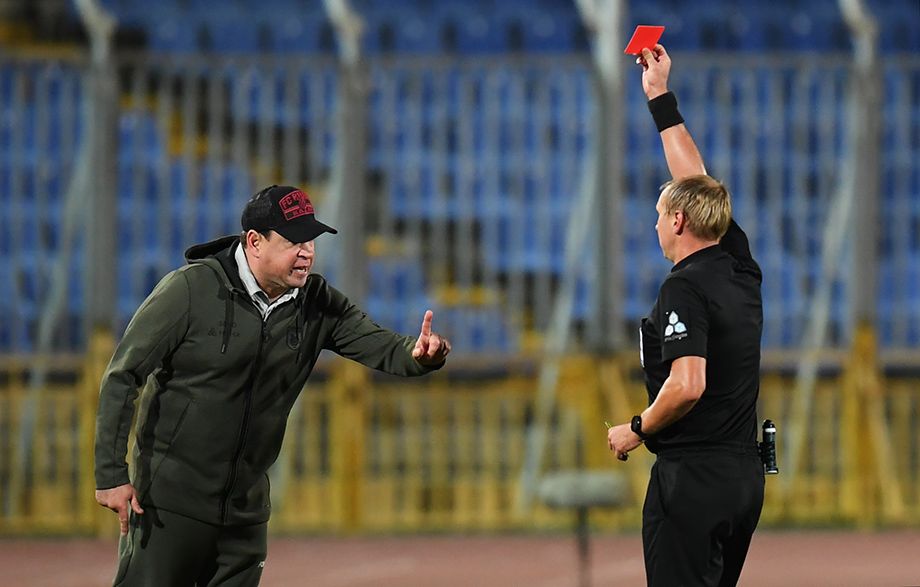 Sergei Ivanov shows a red card to Leonid Slutsky
Photo: RIA Novosti
"Ivanov claims that there was no 11-meter. I have been a football coach for over 30 years – in my opinion, penalties are not even discussed in this episode. Also – a red card to Rybus, because he did not move into the ball. I ask: why didn't you watch VAR? He says: an unobvious moment. What point should be obvious, can someone explain to me in order to watch VAR?!
If there was a penalty, I demand that Ivanov be disqualified until the end of the season, preferably for life, because he claims that there was no penalty. Although it is difficult to imagine a more obvious penalty. They think we are all idiots. They don't explain the rules. They behave as they see fit," said the coach.
The ESC recognized Ivanov's decision not to appoint a penalty kick as correct, and Slutsky was fined 200 thousand rubles by the FTC.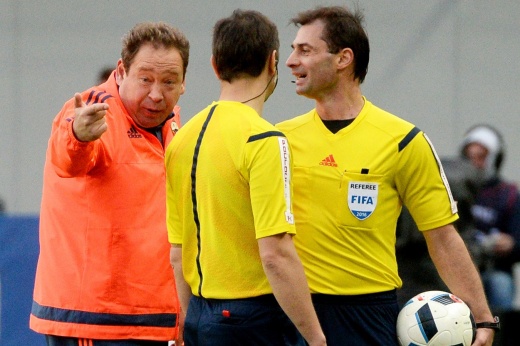 "I don't like judges. And who loves them? How Slutsky fights with referees
2021st. September, 8th round. Match with Zenit (1:3). Slutsky reacted to every mistake of the referee – it seemed to him that Ivanov did not react to the opponent's fouls. At the 62nd minute, the head coach of Rubin received the first yellow card for talking, and 15 minutes later – the second one. The press conference again turned out to be emotional – this time Slutsky said that Ivanov was unsuitable for the profession and that he should be removed from refereeing altogether.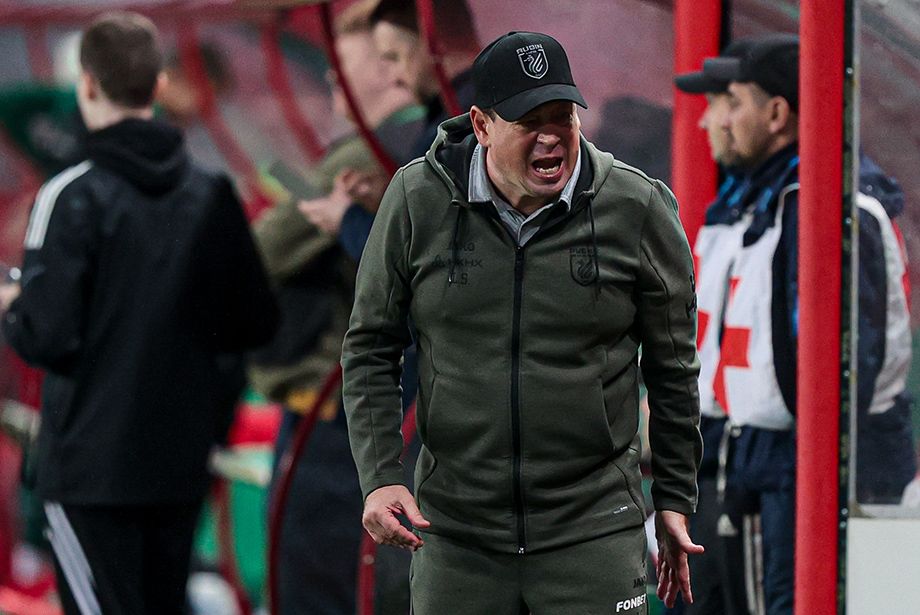 Emotions of Leonid Slutsky
Photo: Dmitry Golubovich, Championship
"I did not agree with his decisions," he said. – And, by the way, he did not insult him, did not use profanity. I said that he misses a huge number of fouls, that spectators come to watch the game of Kvaratskhelia, or Malcolm, or Dzyuba, but not at the refereeing of Mr. Ivanov. To which he showed me yellow cards.
I do not consider it an accident that I have had one removal since 2006 when I worked at Moscow. After that, almost 600 matches in my career at the highest level, no one sent me off, even at Vitesse. Twice I have a removal from three in 15 years, and Ivanov does it both times. I don't consider it a coincidence. He was deliberately looking for moments.
It is necessary to remove a person: he either transfers personal relationships to professional work, or is unsuitable for professional work. His work cannot change, he is not 16 years old to progress. Even the matches that we won, he always judged ugly. I'd love to take Judge Ivanov away. Of the current judges, I consider him the weakest by a huge margin.
Ivanov the next day, in an interview with SE, said that he had no personal conflict with Slutsky – on the contrary, he treated the head coach of Rubin with respect and was ready to personally explain every decision he made.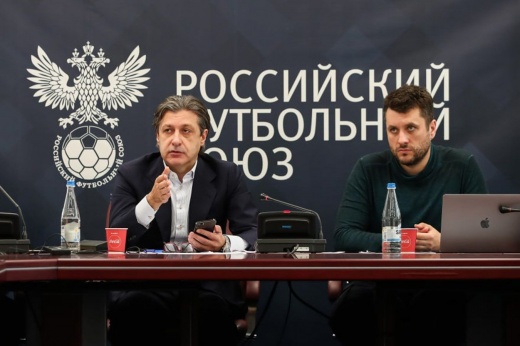 Interview with a person who is in charge of judges in Russia. Touched all pain points
It is strange that it was Ivanov who was appointed to the most important game. How was this even allowed?
"I don't know what Ivanov's appointment for our match is connected with. But what can you do now? Although the decision is really strange, especially for the super-important meeting of the season, "Business Online" quotes Slutsky.
Appointments, according to the head of the refereeing department Pavel Kamantsev, are being prepared by Nikolai Ivanov. Discussions are held collectively, while each time a "number of restrictions" are taken into account, among which there is also a media principle. But, as Kamantsev said, it is not the main criterion.
"And if the referee works well, but, say, the president of the club does not like him? Is it better for us to put the one who worked worse in the last two rounds? He is in bad shape and can become another disgraced judge, "said the head of the department in an interview with the Championship.
At the same time, this is not the first time this story has happened with Slutsky: in March, Vitaly Meshkov was appointed to referee the Rubin match, with whom the head coach also had a conflict – in May 2021, the referee refused to shake his hand and turned away. Slutsky cursed him a year ago, and this time: he called him a "parody of the referee", who are "destroying our football."
Later, RPL President Ashot Khachaturyants admitted that it was impossible to appoint Meshkov to the Rubin match: "This is a huge mistake of the refereeing department, an unacceptable thing. On an emotional level, you don't have to be Vanga to predict this conflict."
Kamantsev said in an interview with Chempionat that this decision was made by foreigners – they say they might not be aware of the conflict. But at the same time, he added that all restrictions, including media scandals, are added to certain tables and ranked. Then why was this moment not taken into account this time?
Mystery.
Referee Igor Fedotov believes that the appointment of Ivanov for Saturday's match is "just a set-up."

Igor Fedotov
football referee
"Any mistake, and if it's also productive and not in favor of Rubin, and I don't even know how they will evacuate him from Kazan," he told the Championship. – I have no words. This is the central match of the tour, poor Slutsky, after this news, lost his hair again, probably. They brought and planted a rake for themselves. Any whistle – there will be a collision, there will be skirmishes and, if something happens against Rubin, there will be a powerful explosion. The pressure on Ivanov is simply unprecedented. They can simply exchange it, remove it after this. It's just inexplicable. What, it was impossible to appoint Karasev or Bezborodov with Kukuyan for this game? If Rubin flies out, then Ivanov will be made another victim.
***
Today the story was continued: the general director of Ufa, Shamil Gazizov, told the Championship that he had talked with Rubin boss Rustem Saymanov about a possible replacement of the referee:
– Today at the league meeting I proposed to change the chief referee of the match. Rustem Saimanov heard my proposal. We are ready to change the referee of the meeting. I personally did it so that there would be no insinuations in the match. Everyone heard it. The Rubin-Ufa match will be followed very seriously. This was reported to Ashot Rafailovich in front of everyone. I suggested – if possible, we would not mind.