Anton Zinkovsky is the new attacking midfielder of Spartak. Now officially. Although the club has already hinted at an imminent transfer in its creative video – the presentation of the calendar, where, with the help of plots from Yeralash, they ironically beat the route Samara – Moscow. On which Danil Prutsev and Nikita Chernov have already passed. And someone else should come soon.
Zinkovsky is a versatile attacking football player who can play on the flanks, shoot and cross, create an opportunity for a partner, or work on the finish himself. Suffice it to recall the winning goal with a long-range shot against Sochi – this proves that Anton is capable of magic from different distances.
When asked what Zinkovsky's strength is, the Wings of the Soviets coach Igor Osinkin answered in detail. Then we wondered if the talent of Zinkovsky, who by the age of 26 had spent one full season in the RPL, was not overestimated.
Igor Osinkin
Wings of the Soviets head coach
"Now in world football and in Russia, there are even fewer individually strong players – those who could play creatively. Such players are always the favorites of the fans, but not always the favorites of the coaches.
For us, coaches, the game of such bright players sometimes turns into a headache, because they spend all their efforts on attacking actions and they lack balance in defense. Of course, we encounter such features of the game, but at the same time we restructure the game in such a way that, in particular, Anton stands out exclusively for his strong qualities. And we succeed.
So I'll answer your question like this: Anton's strength is in his individual skill and in the fact that on the field he is not like everyone else. "
You can read more of Osinkin's tactical answers to questions about Zinkovsky's game in our spring interview with Igor Vitalievich. There are also curious quotes from Zinkovsky himself – for example, how he felt like a veteran in Wings.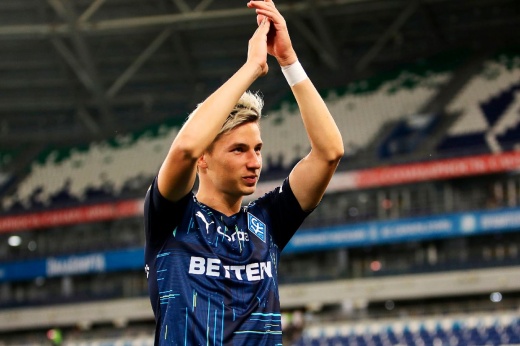 "Not the end of a career, but I feel like a veteran." Are we sure we didn't over-praise Zinkovsky?
Another not quite football material about Zinkovsky is our interview with him on Teacher's Day. There, the midfielder spoke about how geography lessons help professional football players and how he himself taught Spanish.
***
And now – an unusual presentation of Zinkovsky in Spartak. Right now you will read a short interview with the media director of Krylia Sovetov, Mikhail Pryanichnikov. Despite a serious work load, Mikhail is engaged in creativity and on Zinkovsky's recent birthday gave him a song with the following words: "We don't need Messi and Lewandowski, we have Anton Zinkovsky."
Mikhail Pryanichnikov
Photo: kc-camapa.ru
It was originally planned that the song would remain among the team's friends, but in the end the composition went so well that it was played at the Krylia stadium, and it also appeared for listening on many platforms.
Listen to AUDIO.
Enjoy, listen, relisten – and now you can read an interview with Mikhail Pryanichnikov.
– Misha, I have a simple question. How did the song about Zina come about?
– It so happened that Anton, at 26, is the main old-timer of Wings. We have been working together for a long time and during this time managed to make friends. Zinkovsky is a very kind guy, besides this, it was always a pleasure to work with him. He showed himself great on the field and also looked great in the media. Whatever it was – an interview, a promotional video, a meeting with fans – Zinkovsky worked out ideas for five plus.
Zinkovsky's birthday is April 14, and the day before he invited my wife and I to a restaurant for a small celebration on this occasion. The question arose – what to give? I wanted to give Zina an emotion, joy, to bring a smile. I have a higher musical education, I played in a band for a long time, I do not part with music even now, working in football. I thought – why go far? I'll try to compose a song for Zina.
Mikhail Pryanichnikov and Anton Zinkovsky
Photo: kc-camapa.ru
There was very little time, so I tried to act quickly: I found a suitable minus on the Internet, turned it on in the car (it's always more atmospheric) and drove through the evening Samara. He began to hum something – musicians call it "bird language", when you just mutter something to the music and as a result the text is born. And the chorus appeared: "Anton Zinkovsky, Anton Zinkovsky, We don't need Messi and Lewandowski, we have Anton Zinkovsky…". Usually I always feel whether it will go or not. There was an understanding – there is something in it.
Came home, began to write verses. I gave myself everything I know about Zina – the guys from the press service also helped, they sent highlights about him. Little by little, things began to take shape. The time was around midnight, I called my friend who works at the recording studio: "Earring, will I come?" – "Get in, just wanted to leave, and you're calling." I went, although there was no second verse yet. Finished it already in the studio. We finished recording at about 3 am. I asked the sound engineer to put everything aside and take care of my track – it had to be mixed and put in order. Thanks Seryoga for coming forward!
The next day, the sound engineer sent the finished track – it was literally an hour before the celebration. We did it!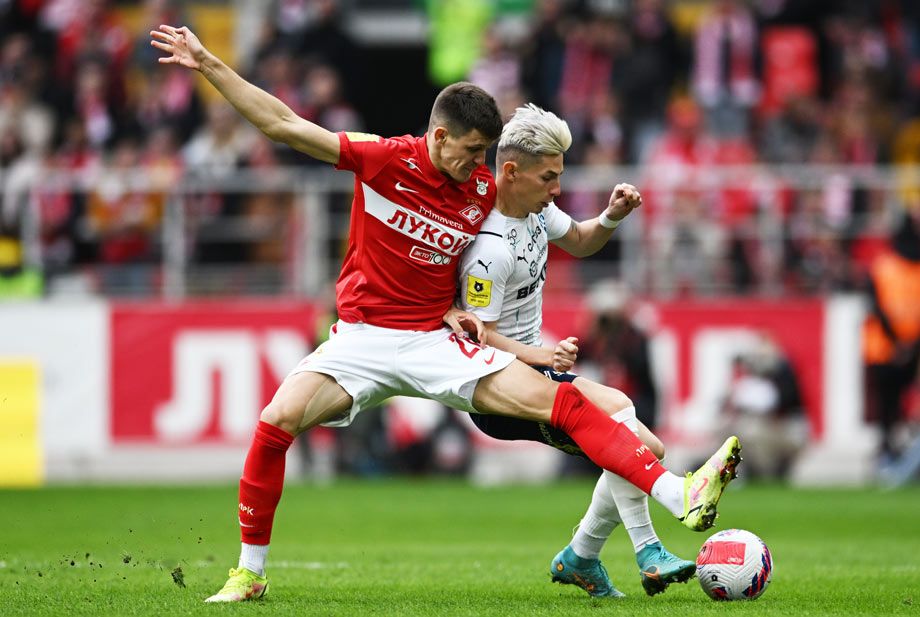 Alexander Sobolev and Anton Zinkovsky
Photo: RIA Novosti
Zina had 10 people at her birthday party – the guys from the team. Everyone congratulated me in turn, but I thought I would congratulate you at the end. Of course, he was worried – he thought that he wouldn't come in, they wouldn't understand … As a result, he got up, said a few words and took out a portable speaker. Turned on the track. Well, after 10 seconds I realized that everything was in order – Zina was in shock, the guys who were present there were also stunned. The track played to the end, everyone applauded, and Anton came up, hugged and thanked heartily. I was very happy that everything worked out.
– What was the reaction from other players?
– Sasha Soldatenkov, the team captain, was there and said: "Mishan, now put it on the Internet! The track is cool, people will definitely get it!" At first I refused – I didn't plan to do this, I just wanted to congratulate, and that's it. But then I thought, "Why not? In Samara, they love Zina, the fans will surely like the track."
I bought the rights to the beat, arranged for the track to be uploaded to streaming platforms. Published the day before the home match against Krasnodar. In the first minutes, I realized that the fans liked the track – there were many comments, reposts, the track was picked up by many telegram channels. Unusual sensations. Zina was also surprised that the track went so far – he says they broke the direct, they wrote a lot about it. In general, it was great.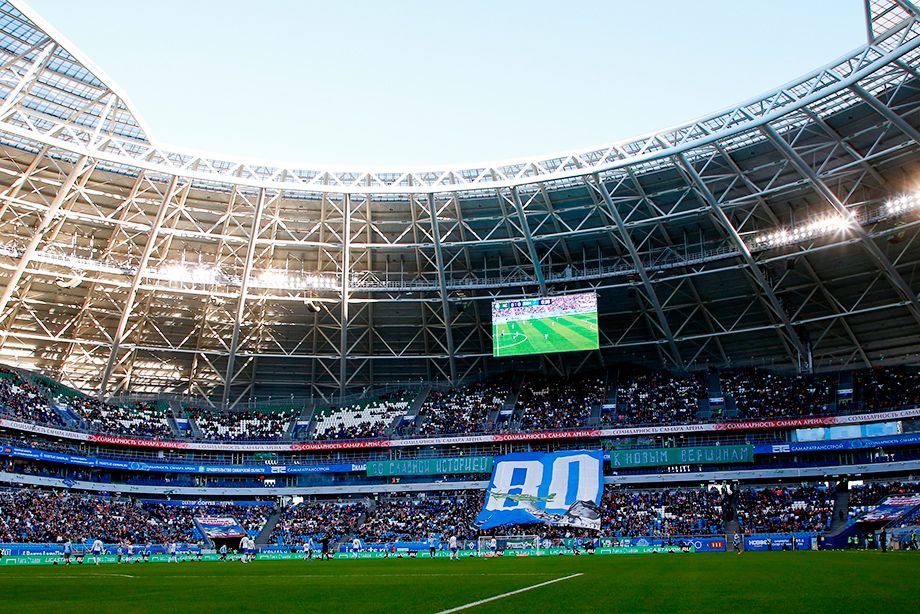 Stadium in Samara
Photo: kc-camapa.ru
When the guys went out to warm up before the game with Krasnodar, the DJ turned on the track about Zinkovsky. I felt something incredible. Zina also smiled broadly. As a result, he was recognized as the best player of this meeting, and immediately after the final whistle, the track "Anton Zinkovsky" began to play again.
– What are the most unusual places where the verses of your own song reached you?
– Fans sent a lot of videos of how they listen to the track – a couple of times even cars drove past my house, from which "Anton Zinkovsky" was heard. Then Zina went live and talked about this track. Incredibly nice!
The track about Zina was quoted by the governor of the Samara region Dmitry Azarov in his address after the game with Krasnodar. When the video was sent to me, I was shocked. Great! But, knowing how Dmitry Igorevich is immersed in the life of the club, his warm attitude towards Zina, in the depths of his soul he understood that he would certainly listen to this track. But to quote…
A lot was written by guys from other teams who used to play for Wings, employees of other clubs, and fans. In general, the track went on, it turned out to be a cool gift for Anton, it's great.
Zinkovsky is really loved in Samara – it is largely due to this that the track is so loved in the city.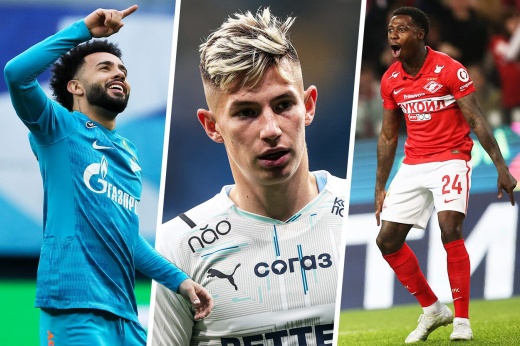 Top 10 most beautiful goals of the season in the RPL. Who is cooler – Promes or Claudinho? Video
***
"Zinkovsky did a lot for the Wings, both in sports and media terms," continues Mikhail. – He had some special connection with the fans. Of course, it is sad that he leaves Samara – but such is football life. He left a bright mark in the history of Krylia – both the club and the Krylia fans are grateful to him for these few years.
With all my heart I wish him success, so that everything works out and his career goes up and up. If you trust Zina, support him the way they supported him in Samara, he will show his best qualities. Separately, I send my regards to the Spartak media service: guys, Zina is cool, I'm sure that you will be able to do a lot of interesting things with him!
Zina, thanks for everything and good luck!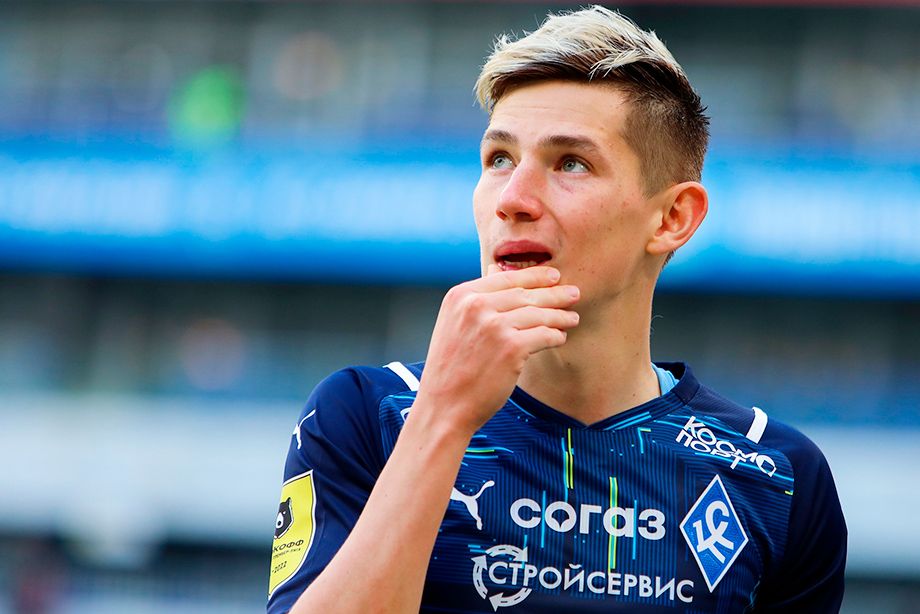 Anton Zinkovsky
Photo: kc-camapa.ru
PS After the season, the team had a small banquet, and each player was given a joke award at the end of the season. Zina got a victory in the nomination "Song of the Year". He went on stage, and the players began to sing the track in chorus – the atmosphere was incredible! The Wings are a real family right now, and it was especially felt at that moment.