Players from Serbia continue to travel to Russia. Krasnodar announced the signing of the midfielder of the TSC Bačka Topola club Mikhailo Banjats. The 22-year-old legionnaire signed a four-year contract with the Bulls. According to Transfermarkt, the cost of the transfer was €1.6 million. Sportski žurnal reported that bonuses of €900,000 were also included in the contract.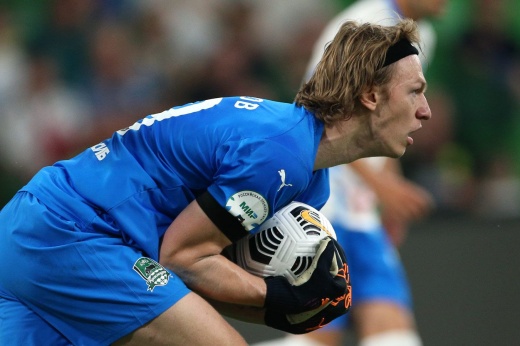 From the roar of Safonov it becomes scary! 10 highlights of the RPL tour that you might have missed
Unlike Milan Gajic, who moved to CSKA from Crvena Zvezda, Banjac did not play for the top Serbian club. Surely, many Russian fans have never heard of the "TC Bačka Topola" before. In the last season of the Serbian championship, this team took sixth place, fifty points behind Red Star and Partizan. Mikhailo played 36 matches in which he scored seven goals and made 10 assists. At the same time, he played in different positions – central midfielder, right, left, and once even a striker.
In the new season, Banjac managed to play only one match in the Serbian championship. He led the team to the away game with "Cukarički" (4:1) with the captain's armband, scored a goal and an assist. Apparently, this performance of the young Serb finally convinced the leadership of the Krasnodar club that it was necessary to sign the center hava.
Banyats is quite tall – his height is 186 cm. He performs standard positions well. For example, in the last match for Backa, thanks to the standards, he performed both effective actions: first, he performed an ideal serve from a corner right on the partner's head, and then he earned money and himself converted a free kick with a direct kick to the far upper corner. According to InStat statistics, last season Backa created 2.36 chances per 90 minutes of the game with the participation of Mihailo, and the midfielder himself dealt 2.3 shots (0.97 on target), made 44 passes with an accuracy of 73%, made 2, 7 strokes (for 4.6 attempts) and earned 2.1 fouls. At the same time, the midfielder has few martial arts won (only 41%). Defensive performance is also not outstanding: 1.09 tackles, 2.2 interceptions and 4.3 rebounds.
Banjac was born in the city of Novi Sad, but did not get into either Vojvodina or the top clubs in Serbia. The graduate of Indjija started at a professional level in his native team, and in the summer of 2020 Bačka bought him out for € 100,000. Mihailo has not played for the Serbian national team yet. In the youth team he was only a candidate and did not play official matches. The midfielder was revealed for a long time, although he himself is from a football family. Bagnac's father, Bojan, was also a professional player; in the mid-1990s, he played 26 matches for Lille.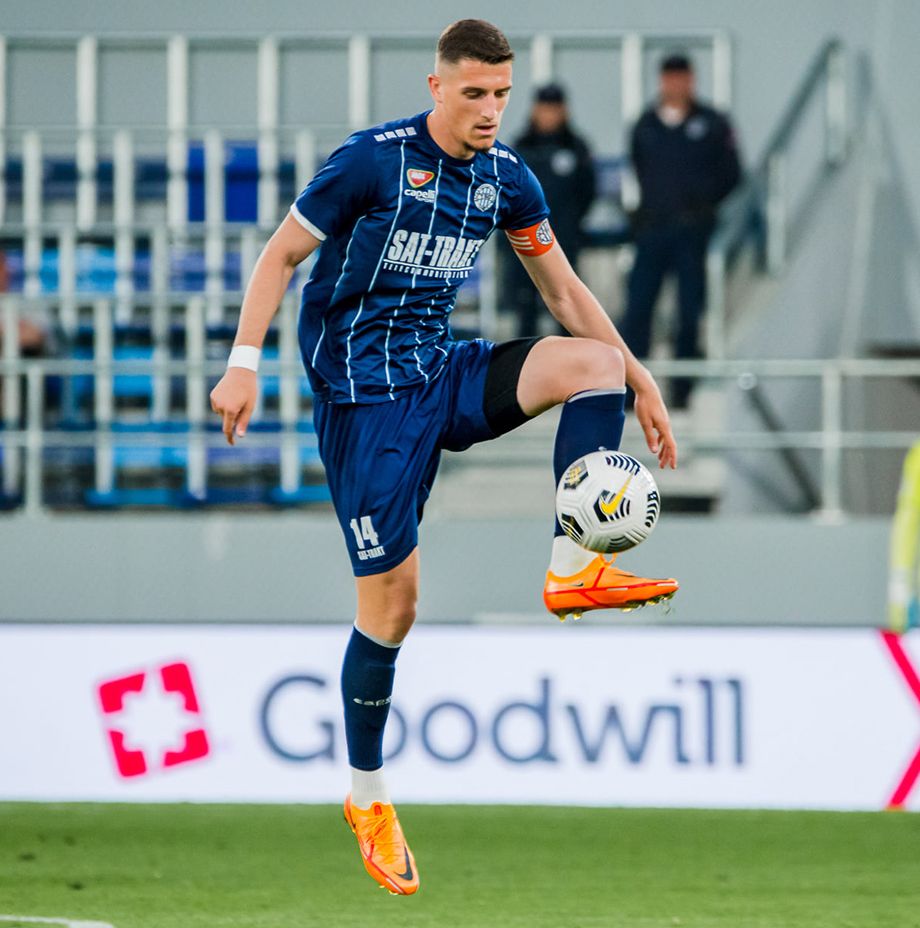 Midfielder of the club "TCS Bačka Topola" Mihailo Banjac
Photo: fktsc.com
About the newcomer of Krasnodar, in an interview with the correspondent of the Championship, the one who probably knows Banyats best of all – the head coach of Backka Zharko Lazetic:
"First of all, Mihailo is a fantastic person – he has a good character and the qualities of a high-level player. He was the best player in our club and, last but not least, he always trained very hard and with a positive attitude. For this reason, he became the captain of the team. I am convinced that Krasnodar made a very good choice. If Banyats feels trusted, he will become a truly important player for the club. Will make a difference in the championship of Russia. As a coach, of course, I am not happy about Mihailo's departure, but we all understand that he deserves to move to a higher level, to a strong league.
I would call Banyats a modern formation player. He can play between the lines, give the last passes. Able to attack with a second pace and score. In addition, Mihailo plays with high intensity. Like any good footballer, it is important for him that information be clearly conveyed to him. Without a doubt, Banyats will try to do what the coach asks on the field. Standard provisions? Of course, this is also Mikhailo's strong quality, but everyone already knows about it. As for the shortcomings, his right leg could have been better. A common story for left-footed football players.
What other clubs wanted Banyats? He received invitations from Red Star Stars two years ago and six months ago. They gave € 1.2 million for him. I know that Anderlecht, Ferencvaros, Dynamo from Zagreb, DAK, as well as several Italian clubs were interested in Mikhailo. There were options in Asia, in particular, in the UAE. They were offering solid money, but Banyats is a smart guy and he has a clear idea about how to develop his career."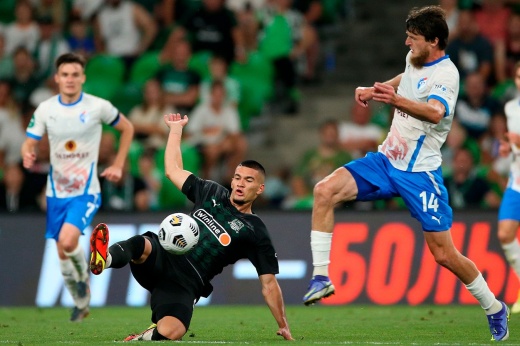 "Krasnodar" miraculously rebounded from the "Torch"! RPL debutant could have won, but Safonov ruined everything
It seems that Krasnodar made an excellent acquisition by investing in a young Serb. We are waiting for the midfielder's debut. In the next round, the "bulls" will play at home with "Spartak".