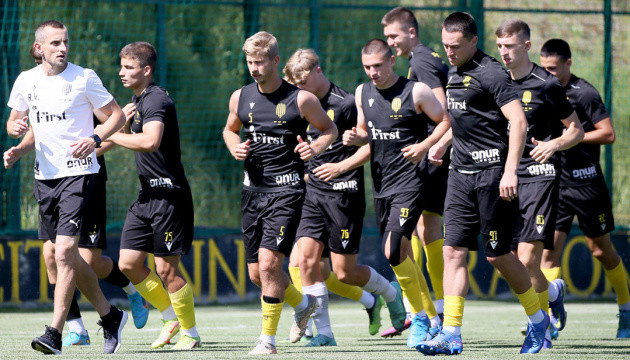 Rukh players have started the training process for the new UPL season
Ukrainian Championship 2022/23 should start in mid-August.
Rukh Lviv today began preparations for the 2022/23 season of Ukraine, the press service of the club reports, Ukrinform reports.
The team gathered at the club academy and held their first training session after a long break. Players of the Rukh youth team also joined the training process.
Recall that the team captain Yaroslav Martynyuk left the Lviv club. Also in June, Rukh parted ways with forward Daniil Kondrakov.
The 2021/22 season in Ukraine ended ahead of schedule due to the invasion of Russian troops into the country. Rukh took 11th place in the final standings of the UPL.
Read also: Dynamo has decided on the third opponent in the offseason
As Ukrinform reported, the start of the new season in the Premier League is tentatively scheduled for August 20. Matches can be held on the territory of Ukraine and Poland.
Photo: fcrukh.com