Marco van Basten had a bright but dramatic football career: he shone in Milan, many contemporaries called him the strongest player, but then a serious injury blocked his path. So Marco got into the list of talented, or rather, very talented football players who quit football early due to injury. We even collected a detailed text about this two years ago.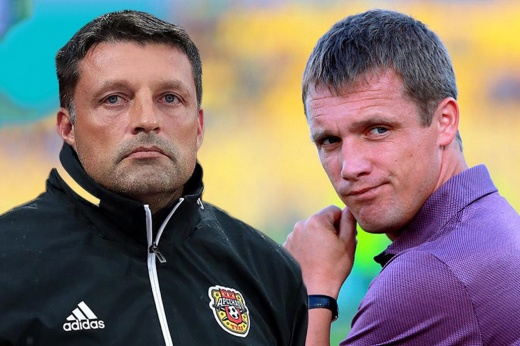 10 football players who ended their careers early due to injuries
After the end of his playing career, van Basten coached – including during his time in the Netherlands national team there was a legendary match with the Russian team at Euro 2008. Victory 3:1, those same emotions after Torbinsky's goal. And that was exactly 14 years ago.
In this text we will tell: how is van Basten. How did his life and career develop after that summer match in 2008?
Van Basten in the national team: the benefit match of the Russian referee Ivanov and the conflict with the leaders
In July 2004, van Basten became the head coach of the Netherlands national team. Under his leadership, the team qualified for the 2006 World Cup, where it flew out to the 1/8 finals from Portugal. In that famous match, refereeing was Valentin Ivanov, who dealt 16 yellow and four red cards.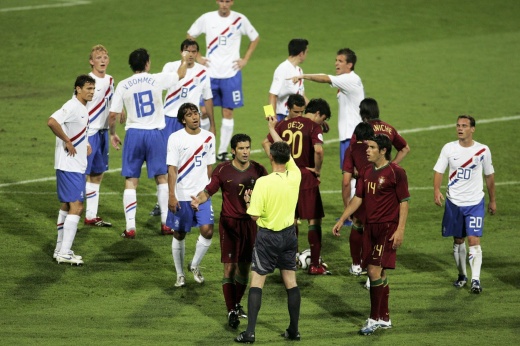 "It's a shame for such decisions." The Russian referee once got into a scandal at the game of the Dutch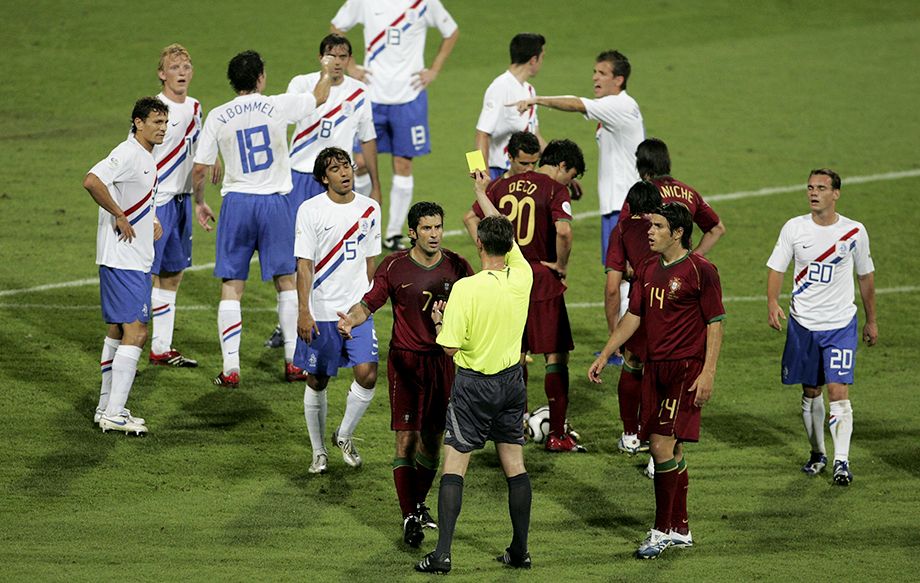 Holland v Portugal at the 2006 World Cup
Photo: Alexander Heimann/Getty Images
Van Basten's team started Euro 2008 powerfully: they went through rivals in the group, but lost in the quarterfinals to a team assembled by their compatriot Guus Hiddink. After the match, van Basten congratulated the Russian team in the locker room, and the Dutch Football Federation wanted to extend his contract. But Marco chose to go to his native Ajax. Where he worked for less than a year, leaving after an unsuccessful performance in the national championship.
Marco left an ambiguous impression about his work in the national team. On the one hand, he updated the squad, removing veterans and bringing in young people. On the other hand, he came into conflict with the current leaders. The loudest one was with Ruud van Nistelrooy, who refused to play for the team while van Basten was in charge.
Now the Dutchman admits that he could have behaved differently then.

Marco van Basten
football coach
"Cruyff was cruel to me because he played in the street where you speak a different language. I did the same with Nistelroy when I was national coach. Maybe I was too strong, too hard, too direct, like Johan was with me. I should have been a little softer with him. I have a very good relationship with Rud now. He is a fantastic person, but at the beginning we did not have this feeling – maybe because he respected me too much.
With Cruyff, Marco had a conflict that they never settled until the death of Johan. The two legends did not agree on the further development of Ajax, where both at that time worked.


Utrecht Swan
"I'm a bad coach." How did van Basten's coaching career end?
Initially, after the end of his playing career, van Basten stated that he was not going to become a coach. But he quickly changed his mind by enrolling in courses at the country's football federation. A year after his appointment to the Ajax youth team, he was called to the national team – and then everything that was described in the previous block happened.
After the fatal departure from the Euro, the coaching career almost did not work out – Marco went downhill: there were mediocre results with Ajax (yes, again), AZ and Heerenveen. The coach complained about the stress and eventually asked to be reassigned. So he became an assistant coach, first in AZ, and then in the national team.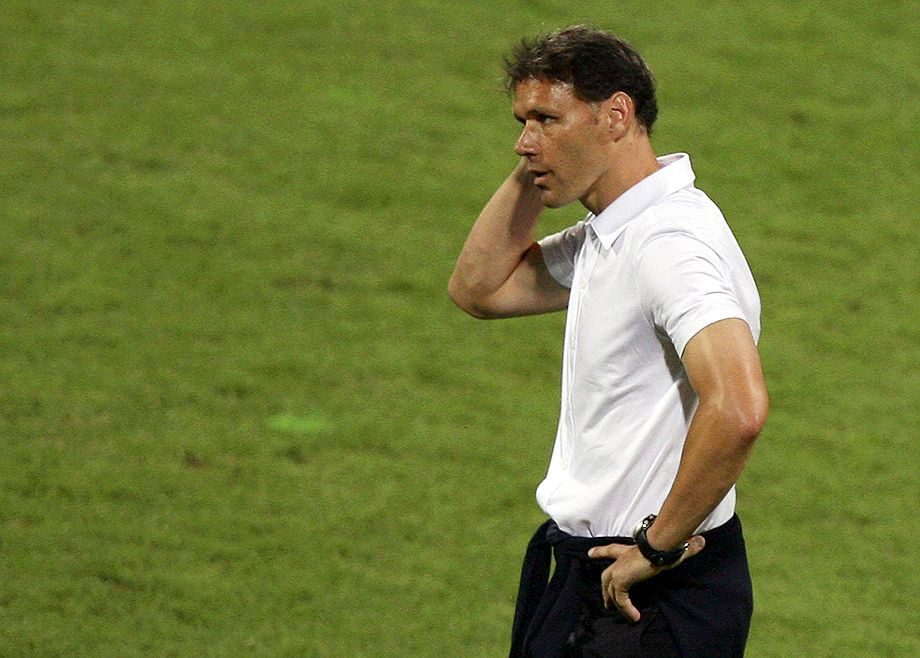 Marco van Basten
Photo: Michael Steele/Getty Images
Van Basten himself admitted that he failed as a coach. And this happened due to the fact that he took any failure to heart. And here are three of his powerful quotes about his work:
1. "I'm a bad coach. Losing as a coach was so painful that I couldn't live with it. As a coach, you have to treat your guys positively, like a father to his sons, and I really didn't have that. This profession is also bad for your health. When he became an assistant, he was smart and responsive. I had patience. As a head coach, I was the complete opposite. I made the right decision by leaving this job. Now I'm doing other things and I feel much freer.
2. "Why did I decide that I have no coaching gift? I did everything I could, but I couldn't make a difference as a coach. It was hard for me to control everything."
3. "In the end, I felt that this work does not give me pleasure. Being a coach is really difficult and, to be honest, I did not understand how to have a key influence on the team from the bench. Does the knowledge of the coach really affect the game? If so, why are coaches generally less successful the more knowledge and experience they accumulate? This work is supposed to improve you over time, but we see that most coaches are more successful in their 40s and 50s than they are in their 50s and 60s. This is strange".


"After all, it can! Well, this is genius! What do you remember about that very match between Holland and Russia? Test
What is Marco doing now?
In 2016, van Basten decided to retire from coaching and took a job at FIFA. Marco's new position was called: head of the International Football Federation's technical development department.
In addition to the administrative position, van Basten is engaged in business, worked as an expert on television and fought with FIFA to abolish offsides and yellow cards. Judging by the social networks, Marco has ceased to experience stress. Instead, a happy life and leisure with beloved grandchildren.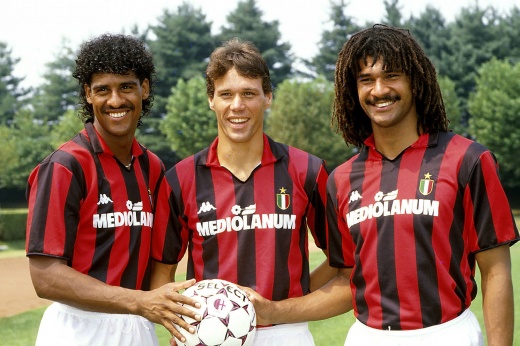 Where is the legendary Dutch trio AC Milan now? Thanks to them, people fell in love with football
Van Basten's thoughts on football are also revolutionary
Van Basten advocated an increase in World Cup participants to 48 starting in 2026.
Quote: "This is a great decision. The World Cup should be the best tournament. All continents will be involved in the championship. It seems to me that the new format will be better than the previous one."
Further, he proposed to introduce a series of shootouts. This would make it easier to determine the position of the teams in the group.
Quote: "Let's imagine that in the group stage the team played 0:0 with one opponent, and 1:0 with another. In this case, there is a high risk that at the end the three teams will have the same number of points and the same ratio of goals scored and conceded. If, after 90 minutes of play, a shootout is introduced, one team scores five times, the other four, the third three, then it will be easy to determine who is in what place in the group.
Each team has five tries. The referee whistles, the player starts to run to the goal from 25 meters. In eight seconds, he must make a hit. The goalkeeper is in the penalty area and cannot leave it. If he hits the ball, the bullet is over."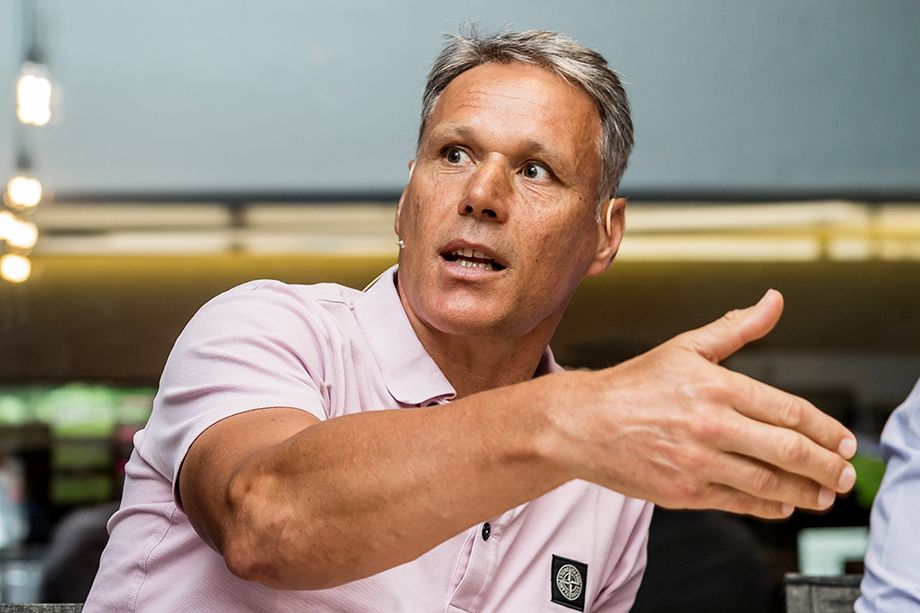 Marco van Basten
Photo: Getty Images
He talked about "basketball" deletions.
Quote: "Temporary punishment is a little scary. Ten men is harder to play against 11 players, not to mention how to play with eight men against nine. I have had the idea for a long time to introduce a system like in basketball: five fouls and you leave the field.
He advocated the abolition of offsides.
Quote: If offsides are eliminated, then there will be much less problems, and the teams will continue to look for solutions that will allow them to have a good match. Everything will be as impressive as it is now, but without this bad rule. I am very interested in this. It would be great to test this idea.
And, of course, he talked about VAR and pure time in football.
Quote: "I am very disappointed with the way this system is being used now. We are discussing this issue in FIFA, but I must not divulge the details."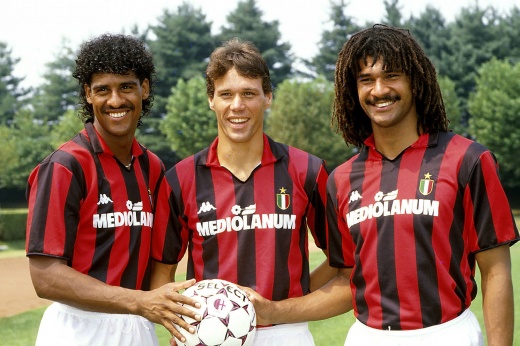 Where is the legendary Dutch trio AC Milan now? Thanks to them, people fell in love with football
Adventures in Russia and TV suspensions
During the 2018 World Cup, he rode the Moscow metro and met Vladimir Putin in the Kremlin. For the latter, he was criticized at home, mentioning various political motives. To which van Basten replied: "We only talked about football and the World Cup. I was just asked to come there and talk about football. Nothing else".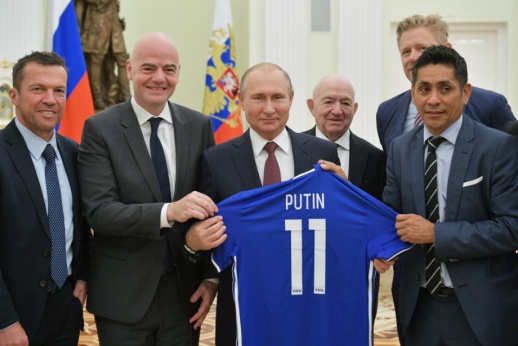 "Now you have blood on your hands." Football players hate after meeting with Putin
The next chapter in Marco's contrasting biography is a week-long suspension from Fox Sports for an on-air Nazi salute.
It was like this: before the Ajax-Heracles match, Fox Sports host Hans Kray interviewed Heracles coach Frank Wormuth in German. Van Basten, commenting on the pronunciation of a colleague, said the same greeting in German.
Marco later apologized for his joke. And his weekly salary on television was transferred to the Institute of Military Documentation. The reason is "to increase awareness and knowledge of the history of the Second World War." What did not save the football legend from the fact that his card was removed from the game FIFA Ultimate Team.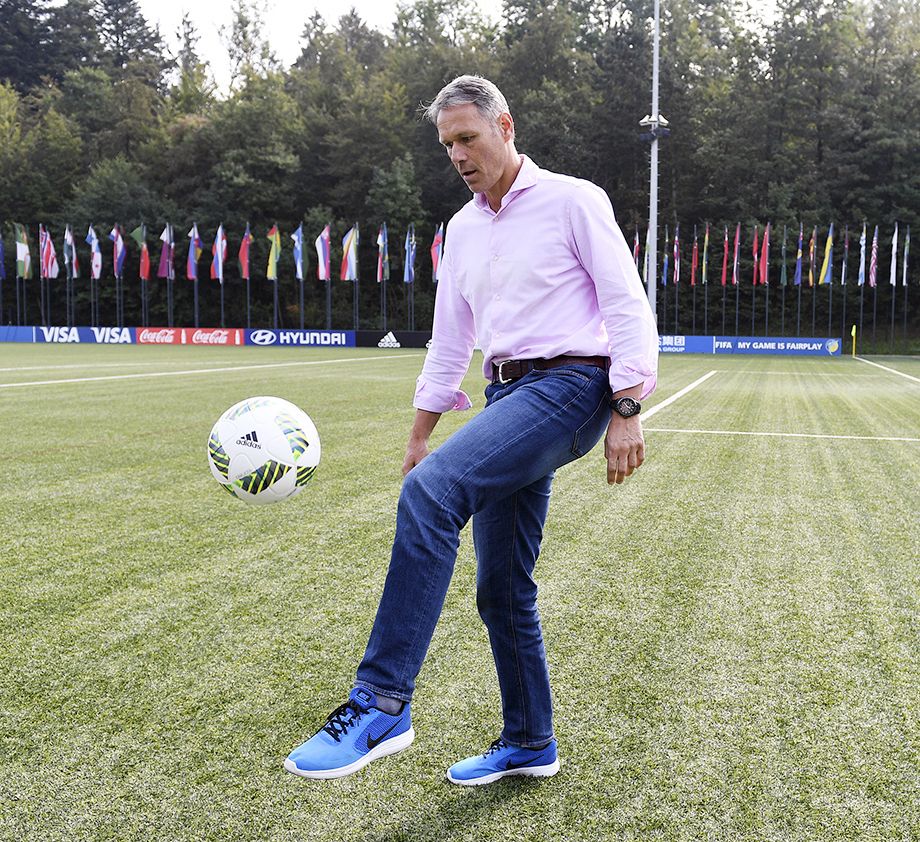 Marco van Basten
Photo: Getty Images
***
Now van Basten, judging by his social networks, is just enjoying life – he plays tennis, golf and meets with his teammates. And they probably remember the match Russia – the Netherlands.