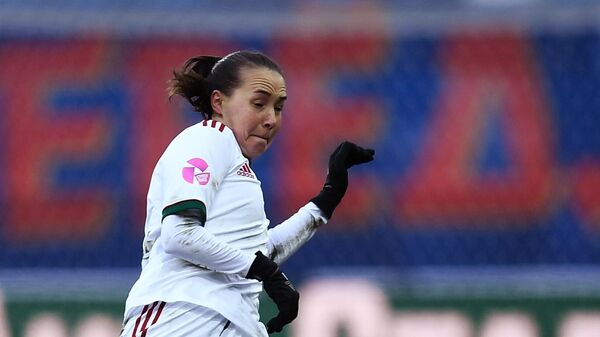 Russian Abdullina in the "Chelsea" became the champion of England in football
MOSCOW, May 8 – Russian Alsu Abdullina in the London "Chelsea" became the winner of the English Football Championship among women's teams.
Chelsea beat Manchester United 4-2 on Sunday to win the Premier League title. Abdullina remained on the bench.
The London club became the winner of the women's national championship for the third time in a row and the fifth time in history. The top division in the English women's football league system was created in 2010.
Abdullina joined Chelsea from Lokomotiv Moscow in December 2021. The agreement was concluded for 2.5 years. As part of the Russian national team, the 21-year-old footballer played 30 matches and scored three goals.
On Saturday it became known that a consortium of American businessman Todd Bowley agreed on the terms of the acquisition of a controlling stake in Chelsea. The consortium includes Bowley, who co-owns the Los Angeles Dodgers baseball team and the Los Angeles Lakers basketball club, as well as Swiss billionaire Hansjörg Wyss and American businessman Mark Walter. As specified in the press service of Chelsea, the deal should be completed at the end of May.
.