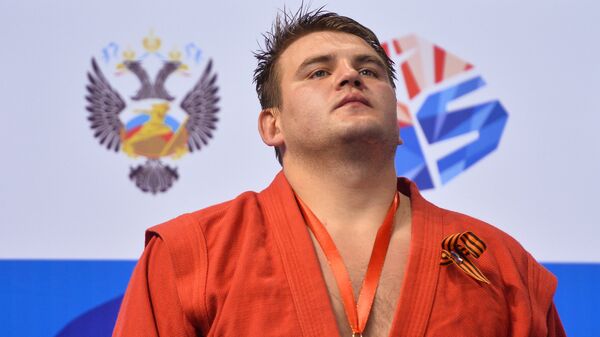 MMA fighter Sidelnikov: I do not agree with Maldonado that he won the fight against Fedor Emelianenko
MOSCOW, June 20 – Russian mixed martial arts (MMA) fighter Kirill Sidelnikov said he did not share the opinion of Fabio Maldonado that the Brazilian defeated the Russian Fedor Emelianenko in 2016.
In 2016, Emelianenko defeated Maldonado by split decision in a fight that took place in St. Petersburg. Sidelnikov will fight against the Brazilian on July 1 in Perm as part of the debut evening of martial arts of the international league MMA and K-1 Ural Fighting Championship (Ural FC),
"I do not agree with Maldonado's opinion that he won the fight against Fedor Emelianenko. Two of the three rounds were left for our fighter, and therefore there simply could not be another solution," the press service of Ural FC quoted Sidelnikov as saying.
The Russian athlete said that his Fedor Team colleagues, MMA fighters Viktor Nemkov, Valentin Moldavsky, Anatoly Tokov, and ONE welterweight champion Kamran Abbasov helped him prepare for the fight. Coach Sergey Chesnikov will go to the tournament in Perm with Sidelnikov. "We were preparing for Maldonado. He watched his fights and helped me build a plan. I completely trust him," Sidelnikov said.
"Maldonado is still a dangerous opponent because he has come a long way as a fighter. He fought in the UFC, fought Emelianenko, Kharitonov and many other famous fighters. He holds a punch well and remains dangerous. and then unexpectedly counterattack. He is a professional boxer who has a delivered punch, and in this weight any punch can end the whole fight. But I am ready for all challenges. I want not just to win the fight, but to do it confidently," he stressed.
.