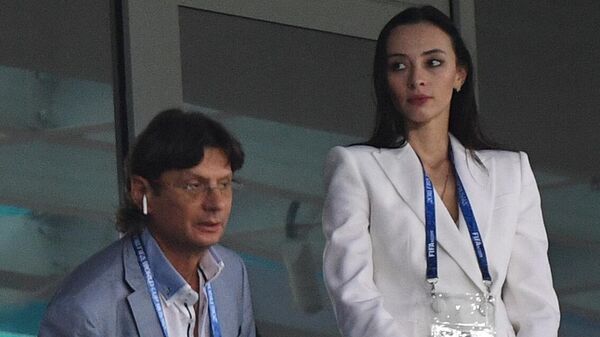 Salikhov: Ivanov was appointed to the match with Zenit, pale blue want to play it safe
MOSCOW, May 12 – Former member of the board of directors of Spartak Zarema Salikhova spoke about refereeing before the match of the 29th round of the Russian Premier League (RPL) between Zenit and the capital club.
"Ivanov was appointed to VAR for the match with Zenit. Naturally, the faded blues want to play it safe and are afraid of repeating history when, in front of the entire Gazprom leadership, it will not be possible to celebrate the championship. For this, judges like Ivanov are kept," she quotes "Championship".
Salikhova also commented on the attitude of the Control and Disciplinary Committee of the Russian Football Union (FTC RFU) towards Spartak.
"Again, the FTC is clinging to us. Despite the fact that all the entertainment and popularity of Russian football rests on Spartak matches. We should be paid extra, not fined. Thanks to Spartak, interest in cup matches has revived. Last year they destroyed Tedesco with suspensions, now they have taken up Vanoli, get rid of your fines and punishments from the coach and the club! Finally, do something constructive for the sake of football," Salikhova said.
The match between Spartak and Zenit will take place at the Otkritie Bank Arena on May 15. "Zenith" has issued the championship and takes first place in the RPL standings with 64 points, "Spartak" with 37 points is in ninth place.
.