Probably, the name of Eloise Jotishki says little to gymnastics lovers not only from Russia, but from all over the world. But in many ways, it was because of this gymnast that a terrible scandal erupted in British sports.
Jotishki became the first female athlete to win a case against the British Gymnastics Federation for abuse. It just turned out that Eloise was not the only gymnast who had been abused. There were more than 400 injured British athletes!
"We sat on the couch and shook"
Eloise Jotishki, 19, was abused and abused by coach Andrew Griffiths from 2016 to 2018. According to the athlete, she was severely limited in food, allowing her to consume no more than 800 kcal per day without training and no more than 1200 kcal on training days. At the same time, 2200-2500 kcal per day are considered the norm for a teenage girl.
"It was every Saturday, but sometimes we were weighed during the week if they didn't like the way we looked," Jotishki recalled. "We had to line up and stand on the scales along with everyone else. Sometimes they would announce our weight or tell us to step aside if it didn't suit them so they could talk to us later. We sat on the couch and shook with horror. When a grown man yelled at you, it was terrible."
It is not surprising that with such a diet, Eloise was emaciated. As a result of the investigation, it was decided to remove the coach Griffiths, who abused his students, from work. Interestingly, the specialist has already been accused several times of cruelty to the wards and was even suspended, but only after appeals did he return to work again. The federation of Britain brought official apologies to Jotishka herself.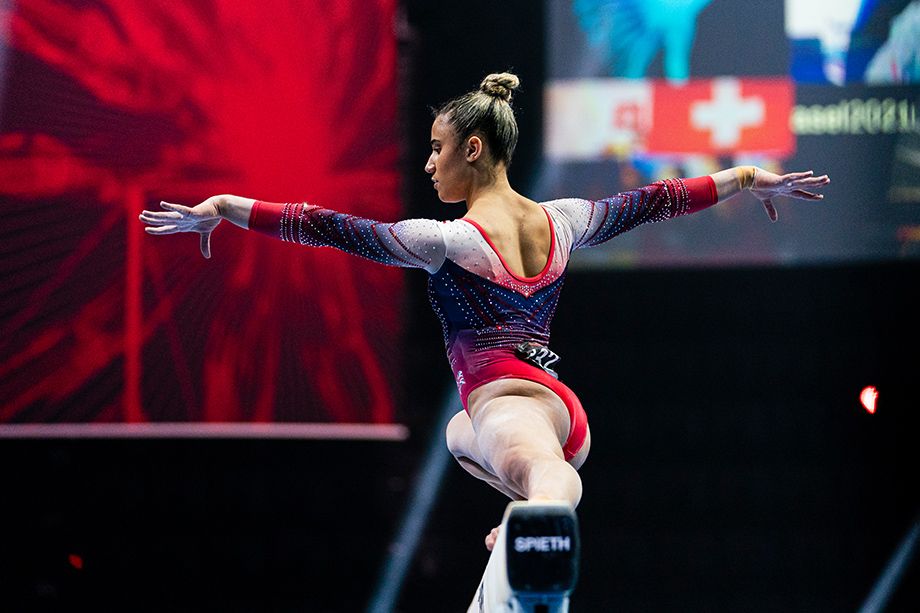 Emily morgan
Photo: Getty Images
Army searches
Jotishka's case was just one of many in an investigation led by lawyer Ann White, commissioned by UK Sport, the non-departmental public body Sport England and the British Gymnastics Federation. The reason for the investigation was a series of interviews with British gymnasts, in which they talked about the abuse of coaches.
Over the past year, White has received more than 400 calls, some were anonymous, because the athletes are still afraid to talk about what happened. 39 cases were considered so serious that they were referred to local authorities for further investigation due to fears for the life and health of young gymnasts. In addition, White took into account the requests that the federation received from 2015 to 2020 – about 300 for each year. For all the time, complaints have been received against hundreds of coaches and about 90 sports clubs.
The report, which White published on July 16, contains more than 300 pages. More than half of the report is devoted to cases of emotional abuse, including during training. About 40% of materials talk about physical violence against gymnasts, more often during training. And 25% of the gymnasts mentioned in the report talked about excessive control over their weight.
"I have heard extreme stories about how gymnasts hide food, for example, in ceiling tiles or under the bed in their rooms. I got reports of army trainers checking hotel rooms and travel bags for food," White said.
The lawyer explained that such restrictions led to the emergence of eating disorders (ED) and psychological abnormalities in gymnasts. According to her, some coaches knew about the health problems of the athletes. But still they continued to humiliate and insult them.
Bullying of gymnasts
White also told horror stories. So, the European champion among juniors Katherine Lyons was beaten by the coach with sticks and starved. Other athletes said that they were forced to stand on the beam for two hours when they refused to perform some elements out of fear. Someone trained so often that they felt their legs "break" during classes, and someone was tied to the uneven bars. One gymnast said that when she was seven years old, the coach sat on her. About 30 cases involved sexual assault, but White said it was not a systemic phenomenon.
What is the reason for such atrocities on the part of coaches? According to White, this is due to the fact that the country has a goal – to win a large number of medals in tournaments, and the well-being of athletes is relegated to the background. Also among the reasons, she sees cultural problems that were brought to the UK by coaches from the USSR. In a way, a lawyer is right. Until 2008, Great Britain did not win a medal in gymnastics at the Olympics. Now the country has nine medals of the Games.
At the same time, White noted that in recent years, much has changed thanks to the new executive director of the federation, Sarah Powell. Powell herself apologized after the report was published.
"This is unacceptable. For me, as a mother, this is an emotional story. This shouldn't happen in sports. This is a sincere apology from myself, the leadership of the federation and the whole sport. We must set a new path, a new roadmap. Gymnastics will be different because of the courage of the young girls who have spoken out," Powell said, also noting that not all coaches are as cruel as in this massive investigation.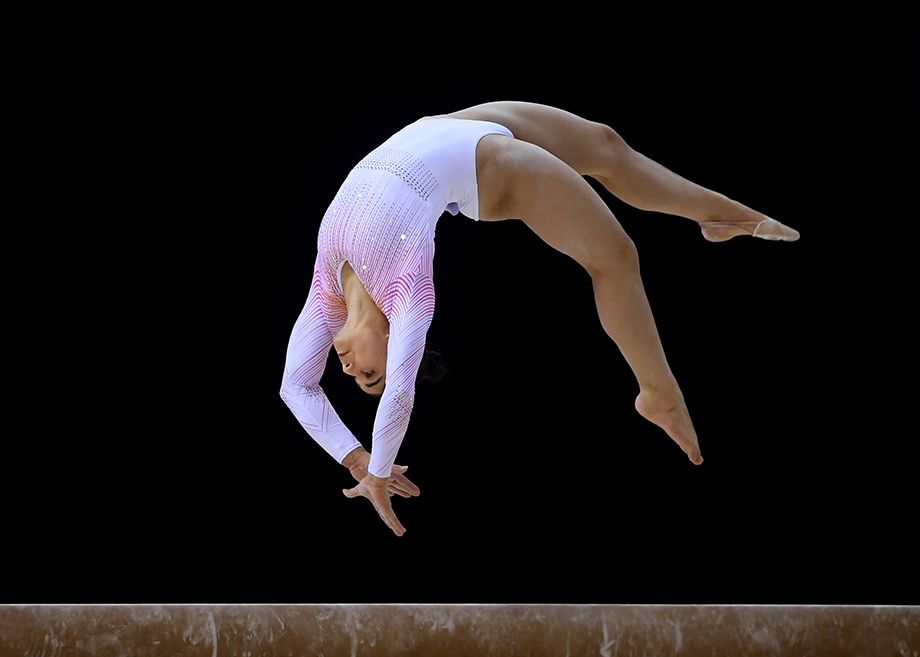 Phoebe Yakubchik
Photo: Getty Images
"One case is too many"
The report caused a mixed reaction in the society and circles of the UK gymnastics leadership. Former Gymnastics Federation CEO Jane Allen also apologized to the athletes for what they had to endure.
"It was very hard to hear about the painful experience that people share in the sport that I have led for so many years," Allen admitted. "While our talented and dedicated team has developed British gymnastics in many ways, I had to bring even more to the culture. I am very sorry that I did not do more for everyone, especially for athletes, so that they feel supported, able to speak out and be heard. There is nothing more important than this. Everything happened under my leadership, and everything should have been different."
UK Sport chief executive Sally Munday criticized White for saying the federation was so medal-focused.
"We have never had separate finances that would be directed to winning medals. I never felt pressure to win them at any cost. There is no doubt that what we are reading in this report is painful. Neither the gymnast nor any person should be subjected to such violence. But Ann White also acknowledges that thousands of gymnasts have had positive experiences in gymnastics. Although this does not change the fact that even one case of abuse is too many."
To solve the problem of violence in gymnastics, White proposed 17 ways, chief among which is to shift the focus of training from the pursuit of medals in international competitions to the well-being of athletes.
"I wonder how many sports scandals it will take before the government realizes that additional measures need to be taken to protect children who play sports?" White concluded.
Obviously, this story will have serious consequences. Already removed the coach of Great Britain Liz Kincaid, a number of gymnasts dealt with complaints to the court. It looks like the sport of gymnastics in the UK is going through some major changes. But will they now have medals?