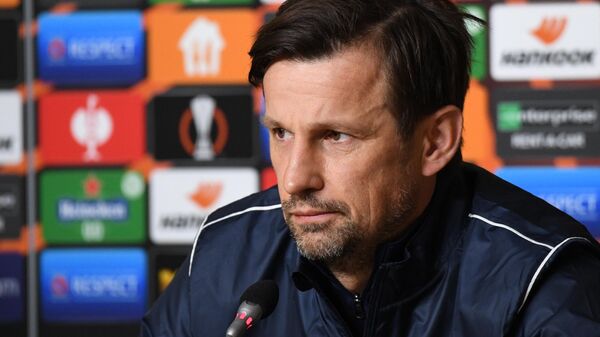 Semak: "Zenith" is the main irritant for everyone in the RPL
S.-PETERSBURG, April 25 – Petersburg "Zenith" is the main irritant for all teams in the Russian Football Championship, says the head coach of "blue-white-blue" Sergei Semak.
"Zenith" on Monday on the road beat in the match of the 26th round of the Russian Premier League "Krasnodar" with a score of 3:1. The Petersburgers scored 58 points and four rounds before the end of the championship they are six points ahead of Dynamo Moscow, which is in second place. "Zenith" can become the champion of Russia for the fourth time in a row.
"Top clubs periodically lose points in matches with teams of lower class. The leaders are always outrageous. If you look at the latest history of the Russian championship, no one has managed to win the championship more than two times in a row. We play against opponents who want to win. Maybe ", they play their best matches against us, because they play against a team that is the main irritant for everyone. With all this, Zenit is in first place," Semak said at a press conference.
"We deserve to be where we are. We score the most. The work of our players in training is paying off," Semak said.
.