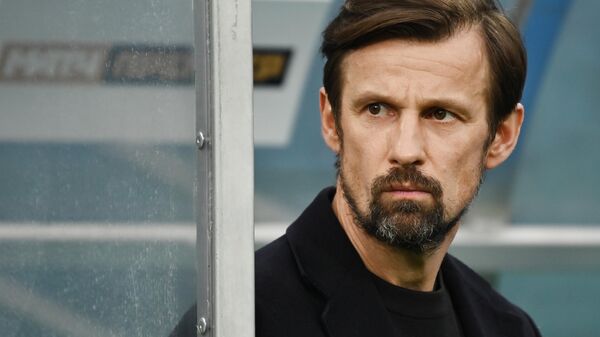 Semak: "Zenith" in the RPL match with "Krasnodar" controlled the game until the ball was conceded
S.-PETERSBURG, April 25 – The players of St. Petersburg "Zenith" controlled the course of the game with "Krasnodar" until they conceded a goal, said the head coach of the "blue-white-blue" Sergei Semak.
"Zenith" on Monday beat "Krasnodar" with a score of 3:1 on the road in the match of the 26th round of the Russian Premier League.
"We created a lot of chances and deservedly won, although we didn't play perfectly in defense. In the first half there were several moments where they didn't figure it out. A rebound from Douglas almost led to a goal conceded, and Krasnodar's second chance was very dangerous. "We controlled the game exactly until we conceded. After that, the temperature increased, Krasnodar began to create pressure. We needed a goal to avoid a nervous ending, it's good that we scored it. A tense victory, but there are no others," Semak said at a press conference.
"The substitutions played – Magomed Ozdoev came out and scored the ball. Fresh players helped with the movement, helped to finish the match with a victory. I don't think the match went to a draw. We had many chances, we could have finished the game much earlier and with a bigger score," Semak noted.
The Petersburgers are four rounds before the end of the championship by six points ahead of Dynamo Moscow, which is in second place.
.