On the night of May 14-15, Moscow time, Sergey Kovalev will return. Once one of the best boxers in the world is going through hard sports times. Crusher has not entered the ring for 2.5 years since losing to Canelo Alvarez. The Russian boxer returns against Kubrat Pulev's younger brother, Tervel. Everyone is well aware of the complex nature of Kovalev – before the fight, we recall the misdeeds of the once number two in the pound-for-pound rating.
Robbed people who fell asleep on the street
Sergei's childhood in Chelyabinsk was so tough that he tries not to tell the details, but in an interview with "Conversation on Fridays" he mentioned that at the age of 12 he was already earning money. In addition to completely legal ways, such as reselling newspapers, washing cars and handing over glass containers, Sergey and his friends also came up with an additional source of income.
"The men walked from the factory, they thought of three right nearby. We selected these bottles. If someone falls asleep, we'll take off our shoes, gut our pockets. Now it's dumb to say that hard workers were undressed, but it's true. We didn't have brains at all. They didn't understand what they were doing. What happens after you take off your shoes? Looking for someone to sell to. Oddly enough, there were no special drives. I didn't participate in serious things in order to really thunder, "said Kovalev.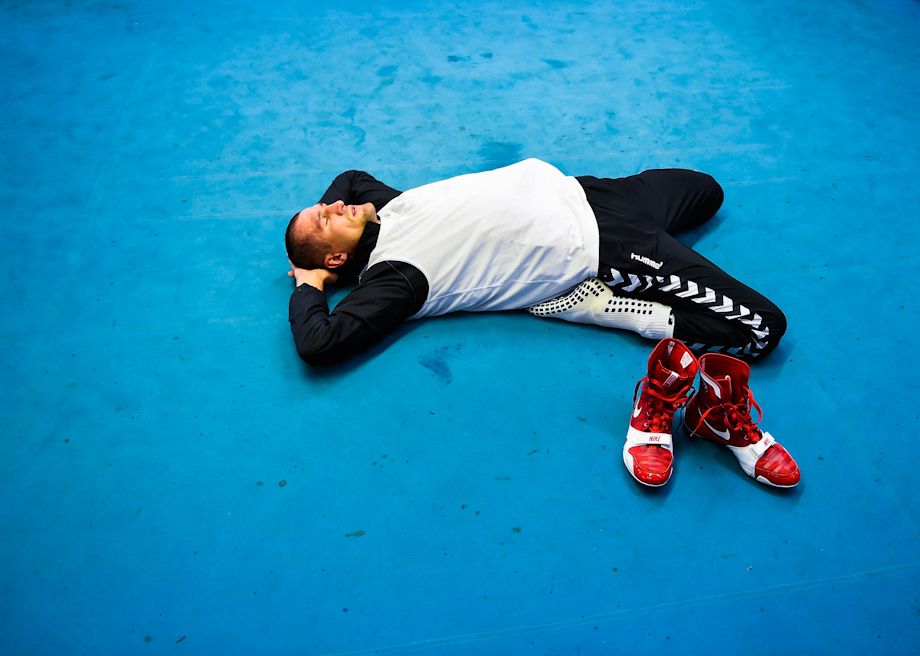 Sergey Kovalev
Photo: Getty Images
He humiliated his own fans
Kovalev has repeatedly overlaid subscribers for objectionable comments. After the second fight with Andre Ward, Sergey did not like the claim of the fan, who criticized the boxer for captioning the photo in English. "Everything in the first place was fasting and writing to promote the fight, you stupid fool, because the fight was on the pay system HBO PPV, where people like you will not spend a dollar to support me! Therefore, everything was written in English, you are a defective shepherd dog, "the boxer burst out.
Some subscribers reproached Crusher for incorrect posts about Ward. They also got: "People! To all those who do not like that I rot Ward with my posts, so that at least some pride, if any, plays on him, go ***** [далеко]! And in general unsubscribe from here and get lost! Game holes! Not for you ****** [дураков] it's done! I have never whined and never will! I have my own movie!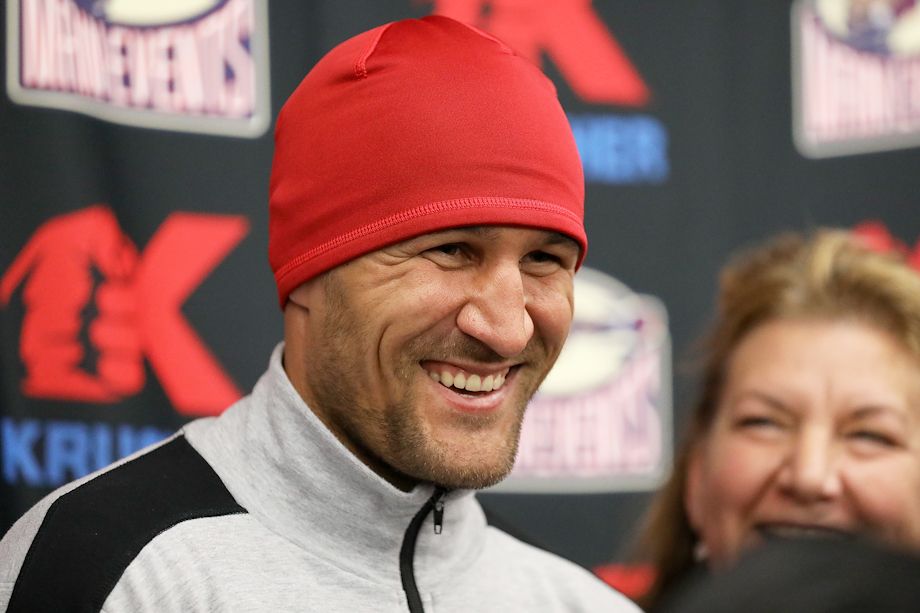 Sergey Kovalev
Photo: Getty Images
abused alcohol
In 2017, Kovalev admitted that he loves beer and drinks it every day. "I drank because there were no problems because of it. A few jars a day … In fact, every day. In a word, often. And it's okay. Small jars are what you need. But now I'm completely tied up, "said Crusher.
Pyratyl broadcast of the fight Canelo
Kovalev was threatened with sanctions from DAZN for illegally broadcasting a duel between WBC and WBA super middleweight champion Saul Alvarez and former world champion Callum Smith. On December 20, 2020, Crusher went live on his personal social network and showed fans the title fight. At its peak, over 2,500 viewers watched the broadcast simultaneously. It was reported that the boxer caused DAZN financial damage ranging from $50,000 to $250,000.
Accused of beating a model
In the summer of 2018, Crusher was arrested for assaulting a woman. It was reported that Kovalev punched her in the face. Model Jamie Frotz suffered a concussion, a broken nose and a displaced disc in her neck, but the boxer denied involvement in the beating.
"I heard on social media he denies hitting me in the face. Then it's hard for me to understand how he will explain why I have a broken nose, an open wound on my head, a concussion and two spinal injuries? He stood three feet away from me and was angry that I did not want to have sex with him, after which he angrily kicked my dog ​​Annie. There is a witness who saw it with his own eyes. Fortunately, now he is under investigation, and I filed a lawsuit against him in the amount of $ 8 million. Alas, now I know how it is when Kovalev hits you in the face. At the same time, he hit me without gloves, "Frotz wrote on social networks.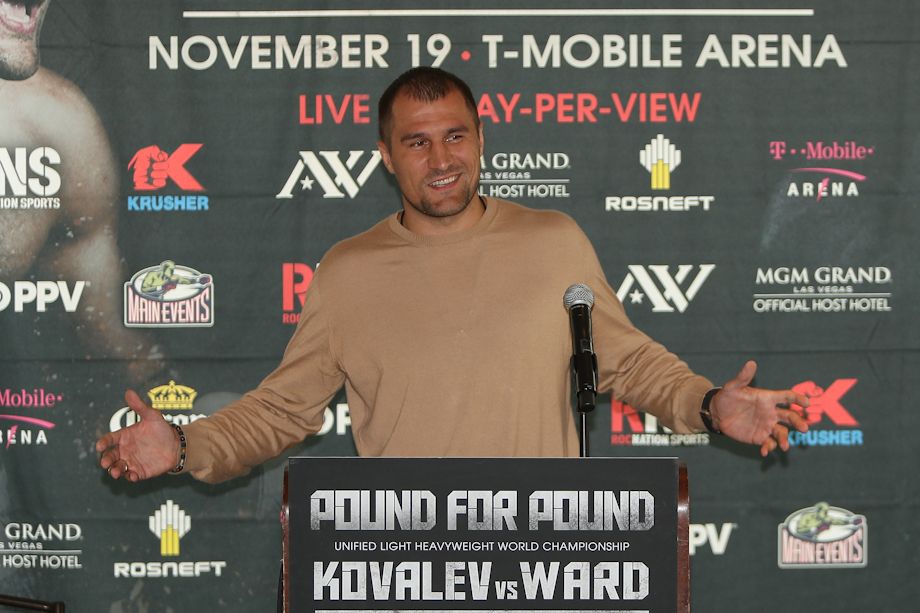 Sergey Kovalev
Photo: Getty Images
In the spring of 2019, Kovalev was brought to justice: the court concluded that there was enough evidence to start proceedings on charges of a serious crime. In October 2020, Kovalev was sentenced to three years probation and two days to serve his sentence. He was also required to take an anger management course and pay legal fees.
Argued with the coach
After the second fight between Kovalev and Ward, trainer John David Jackson announced that he was no longer working with Crusher. "We could have won a rematch, but Sergei started making good money and became complacent. He didn't want to train anymore. With each new camp it got worse and worse. I taught him how to work at close range for years, Don Turner is a witness," Jackson continued. I told Don back then that if Ward survived the early attack and then got into close range, then Sergey would be in trouble. It all worked out," Jackson said.
Kovalev at first condescendingly reacted to the words of the coach, saying that he was a good guy. But after a while, Crusher powerfully walked through the American. "John David Jackson was there just like a shadow. In addition to paws, he did not hold anything at all, and it was all the same. Then I realized that this was not the right coach, but, on the other hand, I simply could not refuse him, because there was no replacement. He went everywhere with me just like a talisman. Victories are coming, well, okay, let him be. One moment, of course, is unpleasant – when he is, he is a coach and he needs to be paid, and you essentially do all the work yourself, "said Kovalev.
Caught on dope
In January 2021, Kovalev's test gave a positive result for the presence of synthetic testosterone. Kovalev passed the test on December 30 in Las Vegas, and the result was made public on January 13. Sample B also gave a positive result. Due to Sergey's problems with a banned drug, the organizers canceled his fight against Bektemir Melikuziev. The return became possible in May of that year after passing six negative doping tests, which was required by WADA.