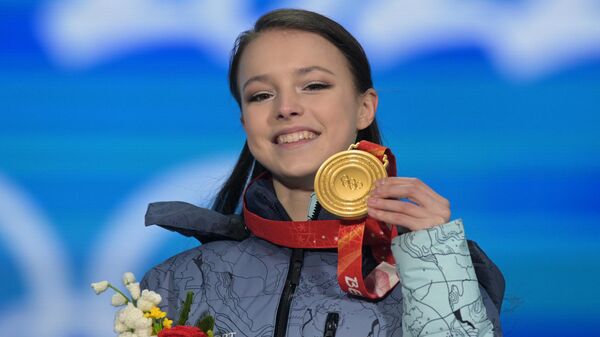 Shcherbakova will miss the meeting of Olympic champions with Putin in the Kremlin
MOSCOW, 25 April – Figure skater Anna Shcherbakova will miss the April 26 meeting between the Beijing Olympic champions and Russian President Vladimir Putin in the Kremlin.
On Monday, the athlete arrived from Samara to Nizhny Novgorod, where she was announced on the Eteri Tutberidze show. Shcherbakova did not go into quarantine before meeting with the president.
"Samara, thank you! You are very cool. And I have already arrived in Nizhny Novgorod, we will perform tomorrow," Shcherbakova wrote on social networks.
On Tuesday, Putin will hold a meeting of the Council for the Development of Physical Culture and Sports, as well as meet with Russian athletes – winners of the Beijing Olympic Games and members of the Russian Paralympic team, and present state awards to gold medalists.
Shcherbakova won gold in the individual tournament at the Beijing Olympics. In total, at the 2022 Games, the Russian team won 32 medals (6 gold, 12 silver and 14 bronze) and took ninth place in the unofficial medal standings. In terms of the total number of awards, the Russians came second and showed the best result in the history of performances at the Winter Games.
.