A press conference of Alexander Shlemenko and Magomed Ismailov took place in Moscow. Two famous fighters met to sign a contract for a head-to-head fight and talk to reporters. The official part turned out to be quite bright: Ismailov and his friend Vyacheslav Vasilevsky, who asked sharp questions to Shlemenko, did their best. But Alexander "lit" during the press approach.
Of course, the main topic was the correspondence conflict between Shlemenko and Fedor Emelianenko. The legendary athletes quarreled over Radmir Gabdullin: Fedor publicly attacks the head of the MMA Union of Russia, Shlemenko, being an adviser to Gabdullin, speaks in his defense. Sufficiently tough statements from both sides are pouring in almost every day. Even today, Shlemenko did not restrain himself very much, although he retained his usual politeness.
"First of all, I would be interested to hear where I poured dirt on Emelianenko. And what personal can I have to Fedor. Think of at least one situation where I would not support him. At least one. Where I said badly for him, at least once. Show me at least one person from the team, when Fedor had a difficult situation with children's fights, when dirt poured on him. Where is at least one person from the team who took the camera, like a blogger, like me, for example, who said: "Fyodor, we are with you, let me know, and we will be anywhere."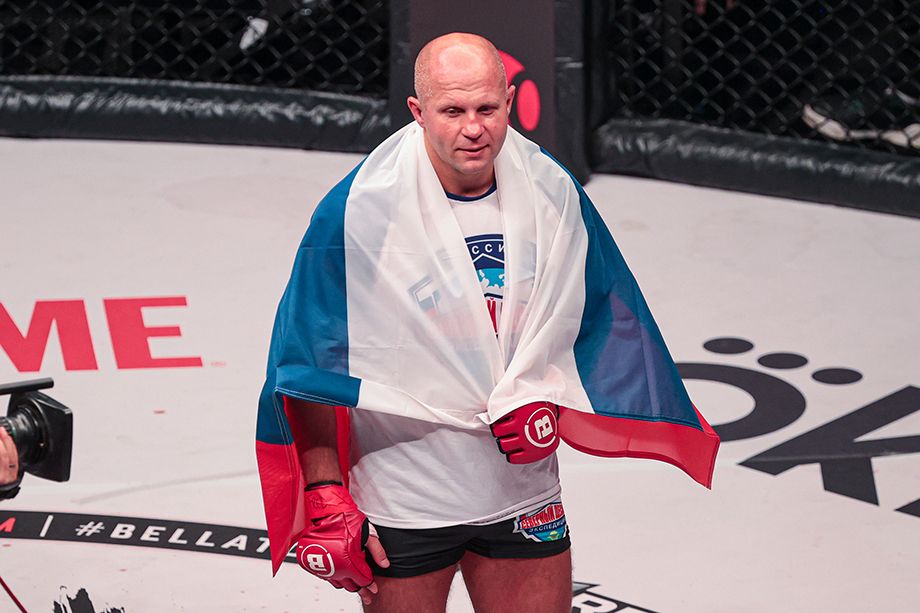 Alexander Emelianenko
Photo: Dmitry Golubovich, Championship
The most funny, agree with me, how Fedor became a blogger – just like me. He thinks that if I give you an interview, then this is blogging. Then he is now a blogger. He should now take and explain, in theory. I rummaged through the entire interview and did not find where I was at least once Tolya [Токова] poured mud (Emelianenko was especially offended by Shlemenko for examining Anatoly's fight. – Note of the "Championship") or one of his team. Where is it?
At some point, Shlemenko even tried to call Emelianenko Sr. on a mobile phone to resolve all issues. Recall that once Storm called Alexander Emelianenko in the same way, after which the conflict was settled.
"I called him, I don't have his number [актуального]. I called him today, look – "Fyodor Emelianenko" [нажимает вызов, звучит фраза «Абонент недоступен»]. He changes phones. I can't get through. He can call me, I do not change the number. You can call me, and I will pick up the phone if I'm not very busy with something.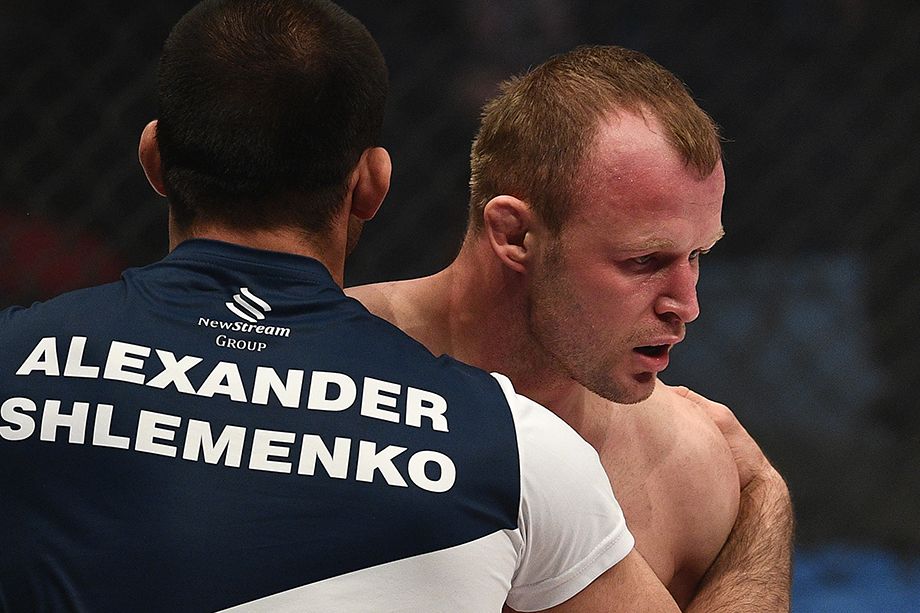 Alexander Shlemenko
Photo: RIA Novosti
Here you call him [обращается к журналистам]. Don't call. And they tell me, you're wrong, you didn't dial us, didn't call. How can I call him if he is not available? I called many times, witness Andrei [Корешков]. I wanted to talk to the person because I knew there would be questions. He doesn't talk to me, he asks questions. More precisely, he comments, and even presents me with serious things.
Is this the second Emelianenko I'm calling? So the first one [Александр] picked up the phone! And without any problems, we talked with him and everything was decided. And our history is dead. I wanted to do the same here, in front of you, give me the phone, call, I'll talk to him. But I can't do it. They took me off the list. I had his phone number, but it changed and became different."
At the same time, Shlemenko noted several times that he was not going to belittle Fedor's sporting merits. But he expressed his readiness to make claims from the point of view of a public figure.
"Especially for the haters. Guys, I never belittled Fedor as an athlete. Never messed with him. I will never grow up to his career, do not repeat. But from the point of view of a public figure, I can ask questions. You can come up to me and say, "You're not doing well." And then some big words about conscience. I don't know why. He didn't say what hurt my conscience, "summed up Shlemenko.
Most likely, Fedor's answer will not be long in coming. Lately, the usually silent Emelianenko suddenly started talking, willingly speaking out from different platforms – as a rule, expressing dissatisfaction on various issues. However, I want to believe that the two legends of Russian MMA will still find common ground and bury the hatchet deep. May friendship win.