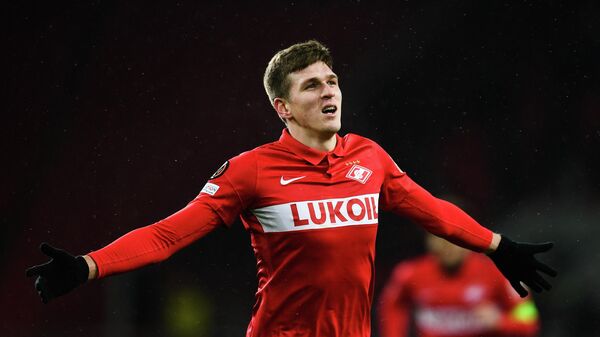 Sobolev: I want to win the Russian Cup with Spartak and dedicate the victory to my mother
MOSCOW, May 10 – The footballer of the Moscow "Spartak" Alexander Sobolev said that he dreams of winning the Russian Cup in order to dedicate it to his mother, who passed away in the summer of 2020.
"Spartak" will argue for reaching the final of the Cup of Russia with the Krasnoyarsk "Yenisei", the semi-final meeting will be held in Moscow on May 11 and will begin at 19:30 Moscow time. The Red-Whites have not won this trophy since 2003.
"Mom always said that everything would turn out well, I would get into Spartak and the national team. As a child, I laughed at this, but she was right. Unfortunately, my mother did not see my first goal for the national team live, she was not happy with me for the second the place of Spartak. Although, I think she sees everything anyway … Now I want to win the Cup and dedicate the victory to my mother, "Sobolev is quoted by the official website of Spartak.
The final match of the Cup of Russia will take place on May 29 at Luzhniki. Dynamo Moscow and Alania Vladikavkaz will meet in another semi-final match on Tuesday.
Sobolev moved to Spartak from Samara's Krylya Sovetov in January 2020 and has since made 70 appearances for the Red-Whites, scoring 30 goals and providing 13 assists. Last season, the 25-year-old forward won silver medals in the Russian Championship with the Red-Whites.
.