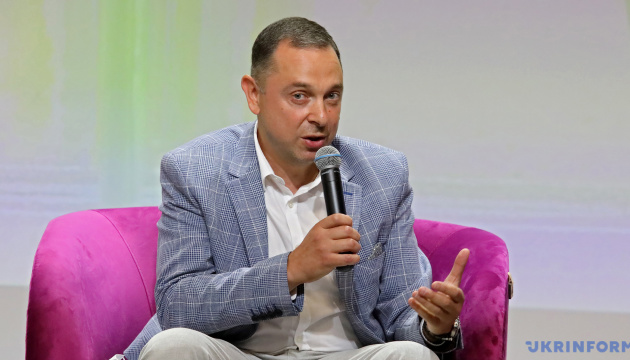 Some federations want to use athletes from the Russian Federation under a neutral flag
Almost all athletes from the Russian Federation are suspended from participation in international competitions, but some federations want the Russians to return under a neutral flag.
Minister of Youth and Sports of Ukraine Vadim Gutzeit said this, Ukrinform reports with reference to the Government Portal.
"We will continue to increase pressure so that Russian and Belarusian athletes are not on international sports grounds. In a recent appeal to the All-Ukrainian federations for Olympic and non-Olympic sports, he emphasized the need for everyone at their level to make efforts to prevent the performance of Russian and Belarusian athletes in international competitions," Gutzeit said. The minister said that within the framework of the EU Sports Forum, he met with the ministers of sports of other countries, including the Minister of Sports of France, the presidents of the national sports Olympic committees of Europe, and the presidents of international federations. There he once again stressed that Russian and Belarusian athletes cannot participate in international competitions either under the national or under the neutral flag.
Read also: Svitolina will exhibit her lots at a charity auction in London
Gutzeit thanked the European partners who support such a position and stand in solidarity with Ukraine.
"More than 40 countries have hosted our athletes and coaches. They are provided with comprehensive assistance, the most modern bases for training are provided for use. The first months of the war, the training of our athletes was practically free. This is an unprecedented assistance of the international sports community to our athletes in such a difficult time," he stressed.
On February 24, Russia launched a new phase of the war against Ukraine – a full-scale invasion. Russian troops are shelling and bombing peaceful cities and villages of Ukraine, torturing and killing civilians. The Ukrainian Defense Forces are stubbornly resisting the Russian invaders.