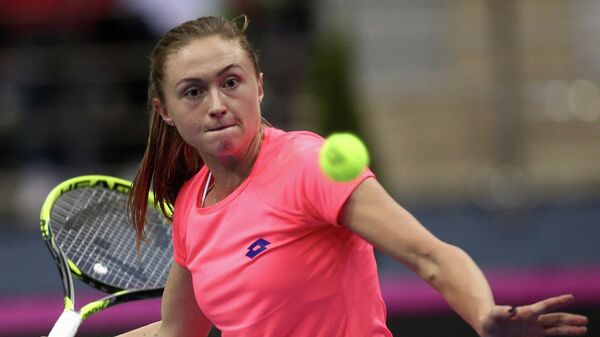 Tennis player Jabeur reached the quarterfinals of the tournament in Berlin
MOSCOW, June 16 – Tennis player Ons Jaber from Tunisia reached the 1/4 finals of the WTA 500 grass tournament in Berlin, the prize fund of which is more than 610 thousand euros.
The match with American Alicia Parks ended with the score 6:2, 7:6 (10:8) in favor of the first racket of the tournament. Tennis players spent 1 hour 31 minutes on the court.
Zhaber will compete with Belarusian tennis player Alexandra Sosnovich for reaching the semi-finals of the tournament.
.