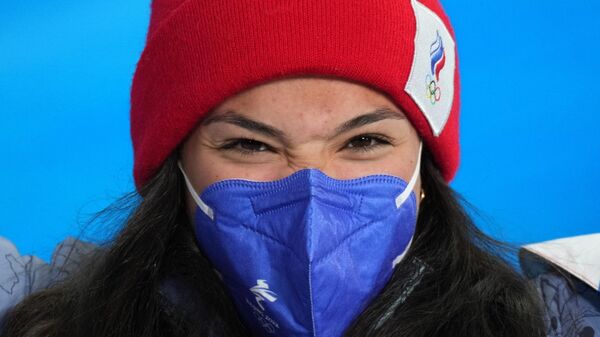 Veronika Stepanova put Emile Iversen in his place after his words about Russia
MOSCOW, 26 April – Olympic relay champion Veronika Stepanova sharply responded to the four-time world champion, Norwegian Emil Iversen, to his words about Russia.
"Usually I don't react to the opinions of others and ignore the questions of the Western media about this. But when I read what Emile Iversen said, I feel that I simply cannot and do not want to remain silent. Because when a fellow world-class skier speaks so patronizingly and when he starts to openly advocate for what might sound like 'regime change' in a neighboring country, it deserves a strong retort," she wrote on social media.
According to the 21-year-old athlete, only the people of Russia have the right to decide what kind of political situation should prevail in the country.
"Only we Russians will decide how we live and who will be our leader. The last thing we care about is someone else's opinion on this issue, including yours. Your sports career has reached its zenith, Emil. You will soon finish performing, Read the story – for example, how "civilized Europe" tried to "cancel" Russia a hundred years ago. And how it did not work as planned for those who came up with the idea and wanted to isolate and "change" Russia," she writes .
Stepanova also reminded that the inhabitants of Norway are obliged to respect their geographical neighbors and not to interfere in the internal affairs of other countries.
"There is a monument in Oslo near Holmenkollen. A monument to Soviet, Russian soldiers. I suggest you go there, Emil, as I did when I was in Norway last time. It can teach you how two neighbors should treat each other. Hint: show respect for our differences. It's not too late to learn," she said.
Earlier, Emil Iversen, in an interview with the Norwegian media, said that he did not want Russian athletes to take part in international competitions.
.