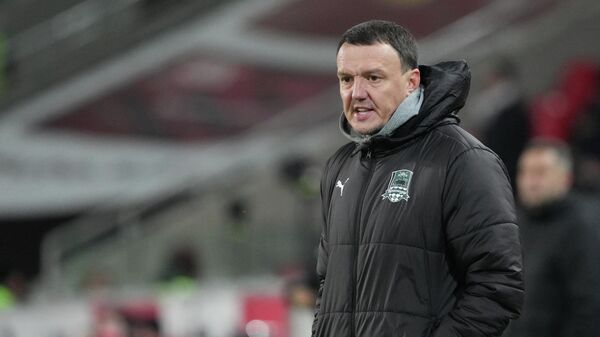 Storozhuk: the match with "Krasnodar" was not a cakewalk for "Zenith"
MOSCOW, April 26 – The acting head coach of the Krasnodar football club, Alexander Storozhuk, after the match of the 26th round of the Russian championship with Zenit, noted that the meeting was not easy for the Petersburgers, despite the victory.
Krasnodar on Monday at home lost to Zenit with a score of 1:3.
"Goals conceded in the first half are optional. We could have played better in these episodes. We played much better in the second half, created many chances, but the implementation and execution are not at the same level yet. We are one family and one team, we support each other. We must put the maximum goals, we want to play and win, but for now we are showing the result that we can. It cannot be said that Zenit had an easy walk today," said Storozhuk, whose video interview was published on the official website of Krasnodar.
In the last five matches of the championship of Russia "Krasnodar" suffered three defeats and one draw. In the spring, a total of nine foreign players ended their contracts with Krasnodar: Remy Cabella, Viktor Klasson, Grzegorz Krychowiak, Wanderson, Junior Alonso, Caio, Erik Butheim, Christian Ramirez and John Cordoba. Some of the players went on loan until the end of the season, some broke contracts.
.