Cosplay: beauties from Star Wars, Elden Ring, Final Fantasy, God of War and Resident Evil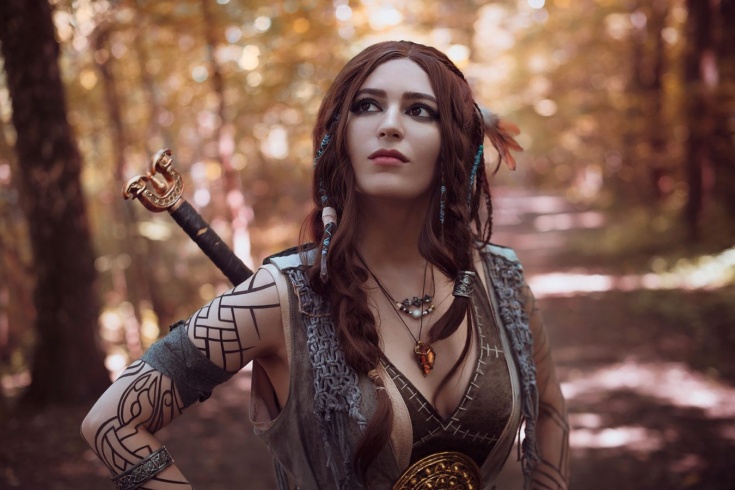 We continue to share the highest quality work of cosplayers.
Breaking into your weekend with a new selection of cosplay inspired by iconic franchises. This time we prepared sets for Star Wars, the most difficult boss in Elden Ring, the main beauty from the Final Fantasy 7 remake, the witch from God of War and the mysterious "Bitch in a red dress" from Resident Evil 2.
"Star Wars"
The other day was the annual fan holiday "Star Wars Day", which is celebrated on May 4 around the world. In honor of this, the beautiful Valeria Chimera reincarnated as Mara Jade Skywalker. In case you missed it, this is Luke's non-canonical wife and Ben's mother, as well as an extremely powerful fighter who once switched from the dark side to the light side. Photo: Ilya Kruglyansky.
Elden Ring
FromSoftware's latest creation continues to inspire cosplayers. So Anna Aleksandrovna (RossoFiore) tried on the image of Malenia, the Blade of Mikella. Anastasia Litvinova (Nana Lee) helped to capture the image of a girl who does not know defeat.
God of War
God of War fans are waiting for news from Sony regarding the hotly anticipated second part called Ragnarok. The project is still announced for 2022. Anastasia Vin (Manulys ART) has already prepared her image for the game, portraying Freya, the ex-wife of Odin and a powerful opponent of Kratos. Photo: Ksenia Makarova (makks • tobi / photo).
Final Fantasy 7
In December, the remake of the cult Final Fantasy 7 also visited the PC platform, and we decided to recall how beautiful the heroines are there. For example, Tifa Lockhart performed by Maria Davydova (Lady Melamori), from whom we are already accustomed to receiving incredibly beautiful and sensual sets. Captured all the beauty of Alexander Stankevich (KeyDou photo).
Resident Evil 2
We all remember the incredibly creepy segment in the Resident Evil 2 remake, in which the mysterious Ada Wong makes her way through very creepy and scary places in a stylish red outfit. Ksana Stankevich also remembers him and decided to enter the image of a slightly wounded heroine. Roman Svirin (HaJI Group) was not afraid of zombies and captured the girl.