The best (so far) series of the summer, the fourth season of Stranger Things, has a competitor. If you haven't seen what happened in Hawkins yet, we have a review that will add motivation to watching. And if you are such a lucky person that you are not familiar with this series at all, I can congratulate you: there is a chance to spend a couple of dozen great hours. And a little torment in the third season.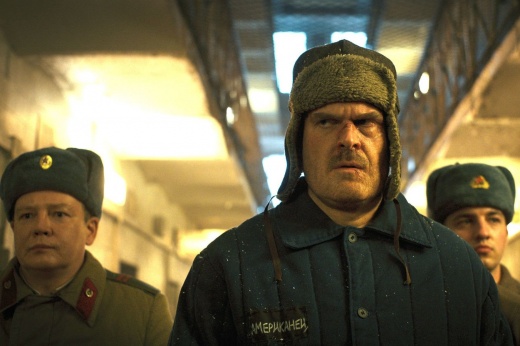 The fourth season of Stranger Things is the best season of the entire series, without exaggeration.
So, another series is about Frankie de Jong. In the summer of 2019, Barcelona seemed to be acquiring a convertible midfielder. A cross between Busquets, Xavi and Iniesta, capable of closing the entire midfield on himself. €86 million looked like a reasonable price, even a good one. And now, three seasons later, it is not clear where Frankie will start season four.
Insiders jump at peak points:
One day, information appears that Frenkie dreams of returning to work with Eric ten Hag, and soon a message follows how happy Frenkie is at Barca with Xavi.
They write that Barcelona is obliged to sell the player in order to solve financial problems, but right there: there are no financial problems, de Jong remains.
Manchester United to pay €70m – Manchester United considers €50m to be the maximum amount.
Frankie and Manchester United agreed on a personal contract. A day later: Frankie wants to work with Guardiola at City.
After the deal with 49.9% of Barça Licensing & Merchandising, the club will earn 200 million euros. However, it will still have to sell.
It is clear that many insiders are just guys who shy about various events, maybe you will get somewhere. However, the fact of United's substantive interest and the option of leaving Frenkie is confirmed, for example, by Fabrizio Romano.
Let's try to figure out what kind of strange things are going on.
Is Frenkie satisfied with his role at Barcelona and the club's attitude?
An important quality of de Jong is modesty. The fact that this guy with a classic hairstyle tries not to stand out in everyday life is confirmed by everyone. "After moving to Ajax, he got a Mercedes, but he didn't show it to his friends – he was shy," recalls his agent Ali Dursun. So we don't know what Frankie really thinks about this situation.
In the media field, he most often appears involuntarily, for example, after matches. He answers questions with emphatic respect: "It's always flattering when clubs like Manchester United show interest in you. But now I'm in the best club in the world and I feel good. So no news." Or modestly laughs it off.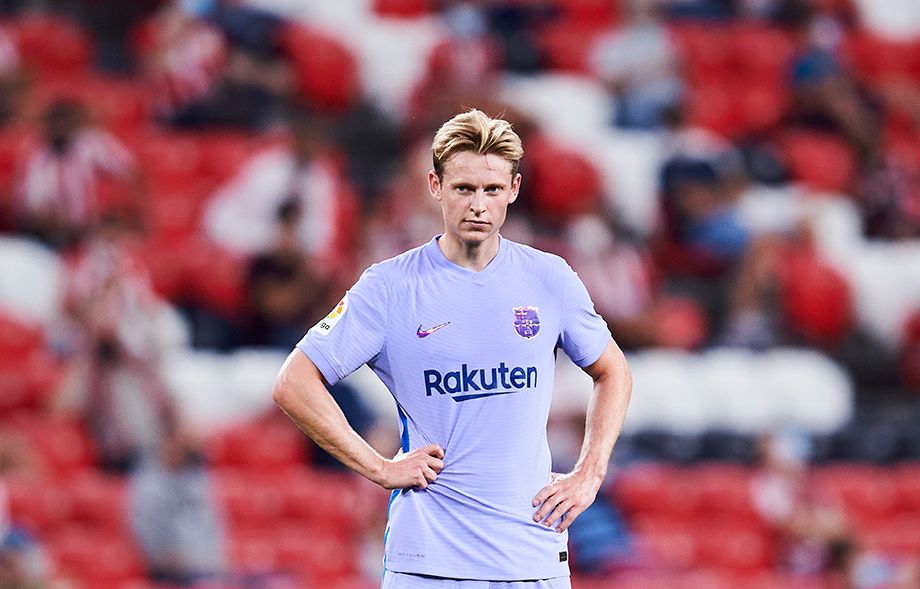 Frankie de Jong
Photo: Getty Images
Barcelona in response does not give him any guarantees. Speaking in public, the club's functionaries say they are solving economic problems. Sources say that Barca will have to sell players and release the payroll. Otherwise, you won't be able to make deals even with free agents (Andreas Christensen), and even more so, you won't be able to buy out Robert Lewandowski.
So Barcelona is not exactly draining Frankie, this is the very case when everyone understands everything. De Jong is the most valuable asset the club is willing to part with. Key point: no regrets.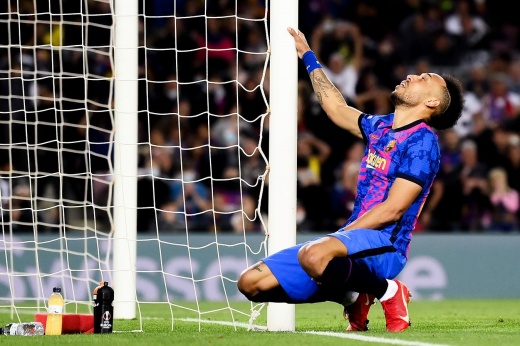 Barcelona is falling apart. The strange moves of the club pour in an endless stream
In three seasons, No. 21 has not become the cornerstone of midfield for Barça. Although he played more or less constantly with any coach. Valverde, Setien tried to build a game around him – it turned out so-so. It is ironic (though not surprising) that Frankie flared up brightly under the Dutchman Ronald Koeman.
Yes, Frankie was at the club during the storm. Yes, they often had their holes plugged up and may not have been explained a specific role. On a club scale, this is a cost. It is important that this player is not obligatory for Xavi at all. The bad news for Frankie is that schoolboys Gavi and Pedri look preferable. In addition to the fact that they are pupils, they are very young (17 and 19 years old) and the statistics are already better.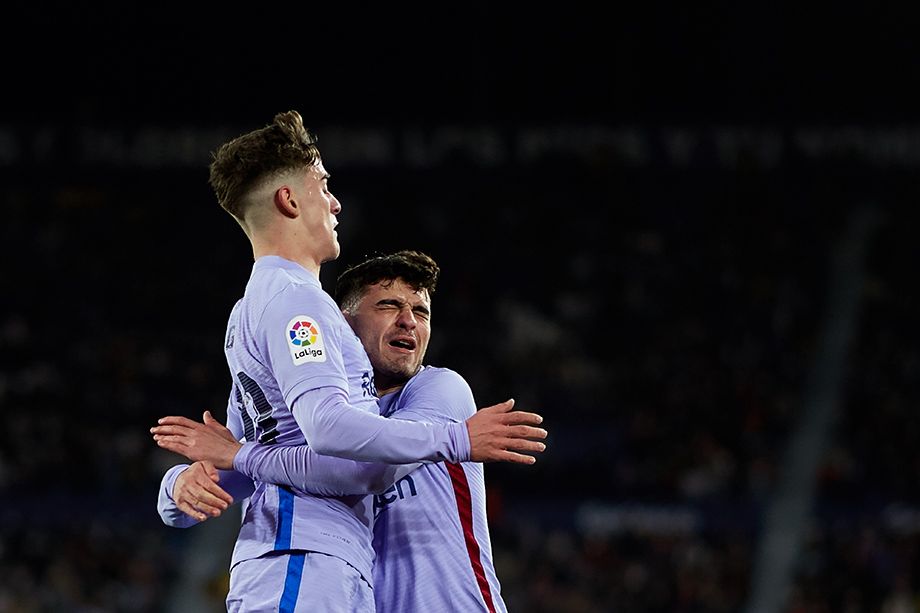 Gavi and Pedri
Photo: Getty Images
So you can understand Barcelona: Frankie is 25 years old, even if he looks like an excellent student from the class of the same Gavi. If his career continues to develop like this, de Jong will only lose value. And he earns €10 million a year.
Although Barca is already trying to cut his salary by 50% at once. No matter how modest Frankie may be, it is unlikely that such an offer adds to his loyalty and positive attitude. Even if these are purely fictions, they look like a hint.
Does Frankie have superpowers? Or is he an overrated player?
The "dances" of Barça and Manchester United are clear: the former need to earn maximum money, the latter understand that you can get a good discount.
Again, Frankie's character is a plus for Barça – he does not force things and just waits. Agent Ali Dursun also works in stealth mode. At the same time, he has an excellent relationship with Manchester United – among his clients are Donny van de Beek and Victor Lindelof.
But Manchester United is also aware of the strength of its position. There is no longer a queue for Frankie, as it was in 2019. There are rumors about PSG, but Paris needs him even less than Barcelona. The sudden appearance of City looks more realistic, although so far it seems that this is a method of pressure on United.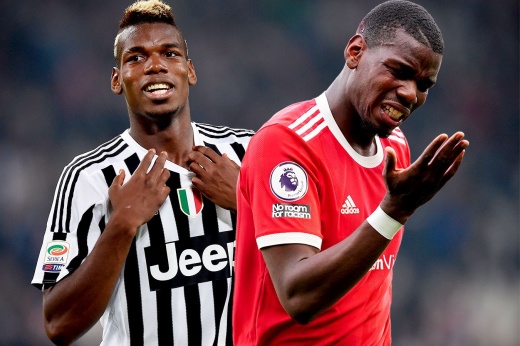 "Outstanding Deal". Juventus is doing a super transfer with huge profit. Again
The most obvious option: a reunion with Erik ten Hag. And this is the main question, will the coach Frankie return to the number of the best midfielders in the world? There is indirect confirmation that in an understandable system and with clear tasks, de Jong will change. Louis van Gaal not only praised him as an exceptionally important player for the Dutch national team, but also "hung" a price tag of € 112 million. In the national team, Frenkie plays on the machine and can use super strength.
Frankie de Jong in the national team
Photo: Getty Images
However, Manchester United is still far from automatic, and the risks are considerable. Frankie will have to trust ten Hag and get involved in the project to rebuild United. Playing a season in the Europa League is the least of the problems, it is even a plus that the expectations from the team as a whole will not be so high. But Frankie himself will be watched especially carefully. On the field, expecting unusual moves and influence – after all, this is the coach's favorite and one of the highest paid players. Outside the stadium – simply because the English press is not smiling Dutch and Spanish journalists. Again, not the most comfortable environment.
There is also a banal game problem: Franky needs a supporter next to him, burning out space and cleaning up jambs. Scott McTominay himself may fail, the future of the young James Garner is still unknown, and N'Golo Kante, even with contract difficulties, is out of reach.
Fitting into Guardiola's mechanism – this way looks more calm. Moreover, Pep invited the player to Manchester back in 2019. This is a player of his style, and even modesty and humility are a plus.
Not that City really needs Frankie, but if Bernardo Silva is rushing to Barça, it could be a good trade. Yes, and take away from a neighbor in one summer the second player (Holand), whom he was staring at – what could be more pleasant?
As a result, there is a fork in front of the once one of the most promising midfielders on the planet. Try to prove to Xavi and everyone around him that he is self-sufficient and can make a difference in any system. Be part of Guardiola's super efficient machine. Or pass the stress test and become a symbol of the rebirth of Manchester United.
The final episodes of the fourth season of Stranger Things will air on July 1. The series about the future of Frankie De Jong will help pass the time.