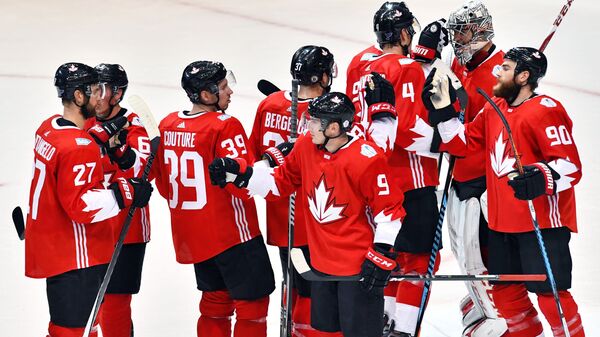 Team Canada beat Germany in the Ice Hockey World Championship match
MOSCOW, May 13 – Team Canada defeated Germany in the World Championship game in Finland.
Group A meeting in Helsinki ended with a score of 5:3 (2:0, 3:1, 0:2) in favor of the reigning world champions. As part of the winners, Pierre-Luc Dubois scored a double (18th and 32nd minutes), Cole Sillinger (9), Kent Johnson (34) and Noah Gregor (38) scored on the puck. The German national team scored goals from Mark Michaelis (28), Matthias Plachta (42) and Moritz Seider (53).
The World Championship in Finland will last until May 29.
The national teams of Russia and Belarus miss the World Cup due to the sanctions of the International Ice Hockey Federation. The place of the Russian team at the tournament in Finland was taken by the French team, and the Belarusians were replaced by the Austrians.
.