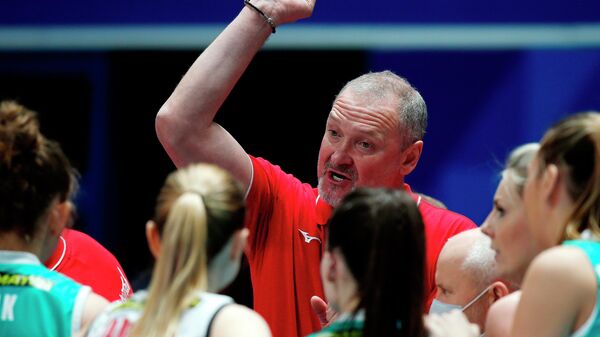 The coach of Lokomotiv called the Uralochka volleyball player a monkey, they demand an apology from him
MOSCOW, May 13 – The Uralochka-NTMK club from the Sverdlovsk region demanded a public apology from the head coach of the Kaliningrad Lokomotiv Andrey Voronkov for his statements during the final series of the playoffs of the Russian women's volleyball championship.
On Thursday, Lokomotiv won the final playoff series against Uralochka-NTMK (3-2). The team became the champion of Russia for the second time in a row. At the end of the third installment, Voronkov took a time out and turned to one of his volleyball players.
"Why are you catching that monkey again?" the coach asked.
The phrase went live. Prior to that, the Cuban striker "Uralochka-NTMK" Ailama Sese Montalvo brought a few points to his team.
The club from the Sverdlovsk region demanded an apology.
"Andrey Gennadievich should make a public apology," says a message on the Uralochka-NTMK Telegram channel.
.