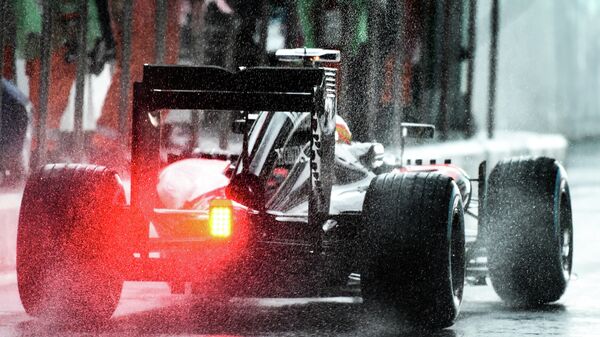 FIA issues technical directive to combat dolphin effect in Formula 1
MOSCOW, June 16 – The International Automobile Federation (FIA) has developed a technical guideline to combat the "dolphin" effect in Formula 1, according to the organization's website.
After the entry into force of the new technical regulations, many racers complained about the effect of "dolphinism" – the buildup of the car at high speed on the straights, when high downforce under the bottom leads to a decrease in air flow, due to which the car loses downforce and then gains again.
"In this sport, competitors are traveling at speeds in excess of 300 km/h and they should only focus on that. They should not be distracted by fatigue or pain, as this can lead to serious consequences. In addition, the FIA ​​has concerns about the direct impact of this phenomenon on the health of the pilots, many of them reported back pain," the statement said.
The FIA ​​will generate a defining indicator that will set a quantitative limit on the level of vertical oscillation that can be tolerated. The exact mathematical formula for this indicator is still being analyzed by the FIA ​​and teams are invited to contribute to this process.
The FIA ​​will hold a meeting with the teams to determine measures that will reduce the tendency of cars to "dolphinize" in the medium term. The organization noted that they raised this issue after consulting with doctors in the interests of the safety of the pilots.
.