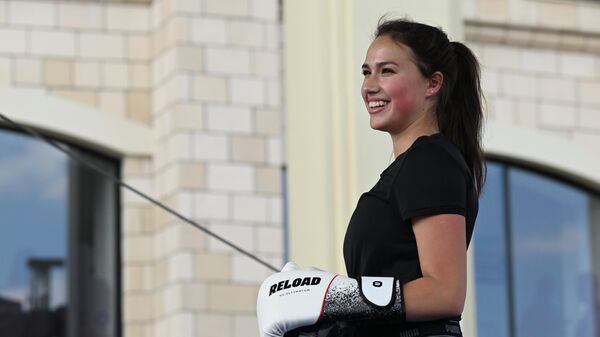 The football player of the Japanese national team confessed his love to the Russian figure skater Alina Zagitova
MOSCOW, June 30 – Japan national football team defender Sei Muroya confessed his love to Russian figure skater Alina Zagitova.
Muroya plays for the German "Hannover" together with the Cameroonian of Russian origin Gael Ondua, who previously played in "Anji". The ex-player of the Makhachkala club posted on his Telegram channel a video with a Japanese teammate, where he taught him to speak Russian.
"Hi! I'm from Japan and I like people from Russia. I love Zagitova!" Muroya said.
In 2019, Zagitova won the World Championship in Saitama, Japan and put her professional career on hold. A year later, she was enrolled in the journalism faculty of the RANEPA.
.