Two important Russians in the spring line-up of Zenit are Danil Krugovoi and Andrei Mostovoi. Despite the presence of the Brazilians, the competition and the image of the club, where young Russians are not given chances, they manage to break the system. The circular spring became the main and best Russian RPL on the defensive flank. Mostovoy – just suits Semak very well. And if not for the super form of the Brazilian flanks, he would probably get even more time in the second part of the season (although 5 matches in the base and 13 in total is also not bad). These two guys are almost the same age – one is 23, the other is 24. They ended up at Zenit almost simultaneously, but in different ways – Mostovoy at 21, when he got to Zenit -2. Krug is a pupil who went through a difficult stage in Ufa, returned and nevertheless achieved the foundation.
Mostovoy in Zenit wanted to ban Malafeev, and he saved his career in Sochi
Andrey liked Zenit back in 2016. The guy was only 18, while he had already accumulated 15 matches in the PFL for Dolgoprudny. In St. Petersburg, as usual, they were looking for talented young people, and the breeders have long known an interesting guy – a pupil of Lokomotiv. And when it turned out to call him for viewing, they took advantage of this chance. Mostovoy came to Radimov at Zenit-2, liked the coach, but did not convince the selection department of the need to pick him up right away. However, the guy did not return to Dolgoprudny – he was called by Khimki. At that time, as always, coaches were constantly changing there, but Andrei began to play. More than 30 matches in a season and a half, only with Igor Shalimov did not work. The coach did not see the attacking midfielder's tremendous potential and put him on the bench.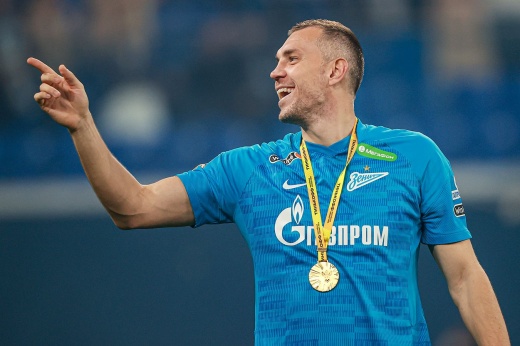 But Dziuba can really break into Serbia! Nothing keeps him in the RPL
And then Mostovoy's career was saved by two factors: the continued attention from Zenit and the signing of a contract with agent German Tkachenko. He was again offered to St. Petersburg, and this time the leadership did not refuse. In the winter of 2019, he was given a six-month contract. 5 goals in 13 matches at Zenit-2 – and a new discussion of the future. Most representatives of the conditional "transfer committee" supported the idea of ​​a full-fledged contract with the player. It was said that only the deputy sports director Vyacheslav Malafeev was against. In his opinion, the player did not have sufficient potential. But by a majority vote, the guy was still given a four-year contract, but he was immediately sent on loan to Sochi. There was an option with Rubin, but rightly considered that in Sochi he would progress faster.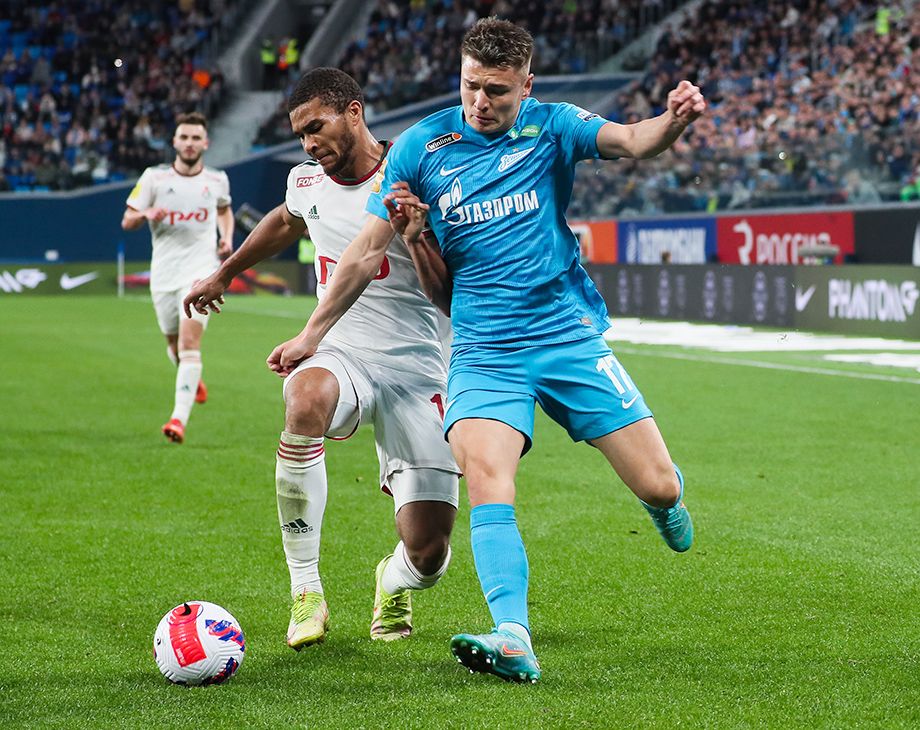 Andrey Mostovoy
Photo: Elena Razina, Championship
And so it happened – six months later the team was headed by Vladimir Fedotov and immediately created a killer bunch – Mostovoy-Kokorin. During the spring part, Andrey made "3 + 2" – very good for a player of his role. The return to St. Petersburg was inevitable. And without talking about rent.
Circular with a scandal left Zenit and returned because of the limit
Daniel is a completely different story. The main difference is that he is a pupil of Zenit. Krugovoi went through all the stages of the academy, reached Zenith-2, after which there was a scandal. In 2018, he had a year left until the end of the contract, and the offer with a salary of 150 thousand rubles did not suit the player and his representatives. Zenit expected that Semak would gradually bring him to the base, given the age of Zhirkov and the oddities of Nabiullina. But the defender and the agent decided otherwise and chose the option with Ufa – they immediately promised to work with the main team. A month before Krugovoi left, he was even suspended from training. Malafeev also participated.
"It was difficult because I trained on my own for a month. I was suspended from training. I will not hide: Malafeev simply removed me. I asked: "Why? I have a valid contract, why am I not allowed to train with the team? He replied: "They will give you a coach – you train yourself." – "As you say."
But I still stood my ground – that I would leave for Ufa and I would prove there that I was really worth something in order to return to Zenit as a main player. Not an academy, not a double or Zenit-2. And the main composition, "Krug told Sports.ru.
Probably, this decision turned out to be correct. Danil, like many other players, could fade in Zenit-2, but instead he immediately got a place at the base of Ufa. Like Mostovoy, he worked with three coaches, but played with each one. He also gave controversial interviews. "Sport Day after Day" said, for example, this: "Which top club would you like to go to? At CSKA. I know that if they take me there, I will not sit on the bench. And if you go to Zenit … It's good to return to your hometown, but I know that as a young football player they won't let me play.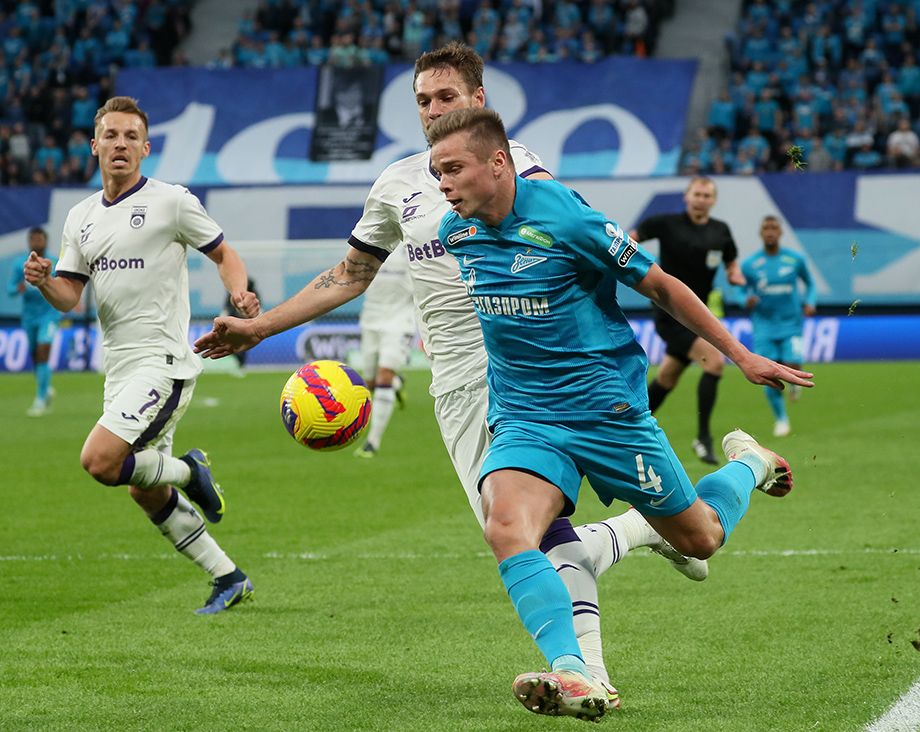 Danil Krugovoi
Photo: Elena Razina, Championship
The circle was not an unconditional base player. Each coach played differently. However, one way or another, he was in sight. Therefore, it is not surprising that a year later several tops wanted to take him. At first, Spartak became interested, but the matter did not come to a concrete proposal. Then, Zenit and CSKA turned on at the same time. Semak and Goncharenko talked to Danil, but the decisive role, according to the player, was played by a call from the St. Petersburg CEO Alexander Medvedev. Obviously, the boss put pressure on patriotism. Because almost in the first interview after returning, the player said that it was always important for him to play for his native club. But the debut had to wait another year. First – rent in "Ufa". Do you already feel the similarity with Mostov?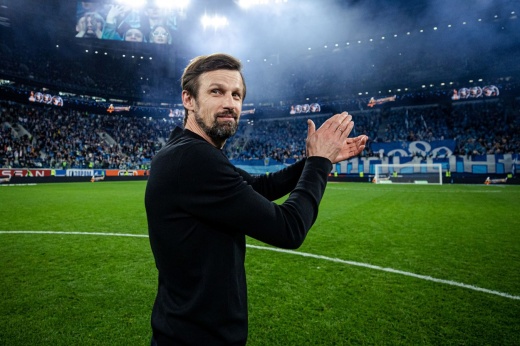 Give Semak a real contract! He should be his Ferguson for Zenit
New approach "Zenith"
Each of them, before playing in the "Zenith", faced problems. Both went through the second team, and a smooth transition to the first did not take place. I had to look for options. However, the club's management did not hide and do not hide: the pupils are required to gain experience in other teams before applying for a place in the main one.
Krug had to leave to return beautifully, wait for a chance on the bench and still get into the base. Mostovoy, though not a pupil, but a mirror story. One went up to Ufa, the other to Sochi.
Apparently, these two guys showed a universal path for the rest: it's stupid to count on getting to Semak without the right background. We have to go and play. But then the coach and the team will perceive you quite differently. And in the "Zenith" is now officially ready to put the young Russians. Yes, not 18-year-olds, but at 20-22 it is quite possible to get into the first team. Especially if you really want to and match the level.
Thanks to this path, you can definitely become a little closer to the 2000s, when in St. Petersburg they adored the team for "guys from our yard".