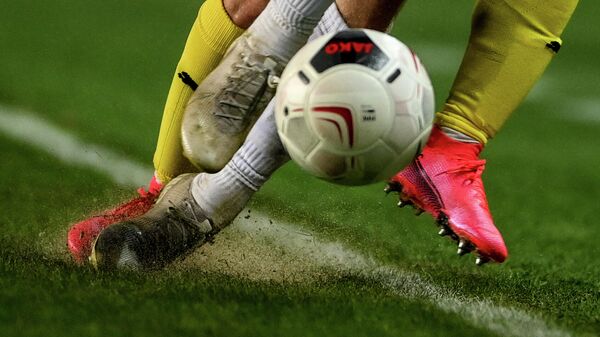 In Georgia, the goalkeeper hit the player with a bottle in the head and provoked a massacre
MOSCOW, June 18 – A sad incident occurred in group A of the regional league of the championship of Georgia (the fifth strongest in the pyramid): the goalkeeper of the Gldani club from Tbilisi hit a 17-year-old Iberia player from Khashuri Sandro Khachidze with a glass bottle in the head.
The situation happened a few days ago at the Central Stadium in Khashuri. At the end of the game, a glass bottle flew out of the stands onto the field, while a conflict began to flare up between the players. The goalkeeper of the guests ran up and tried to throw her away, but hit the hosts' footballer in the head, follows from the video of the Iberia TV channel.
A massive brawl broke out on the field, numerous fans ran out. The injured player of Iberia was hospitalized, he had stitches on the dissection, fortunately, no concussion was detected.
President of the Georgian Football Federation Levan Kobiashvili reacted to the incident on his social networks:
"There was a very sad incident in Khashuri. Fans in this city have been waiting for a new stadium for a long time, and I am very sad that this happened. Such incidents hurt a sport that we are proud of, which has many fans all over the country. There is no excuse and it is completely unacceptable to see yesterday. The Disciplinary Commission will discuss the incident and respond accordingly," he wrote.
.