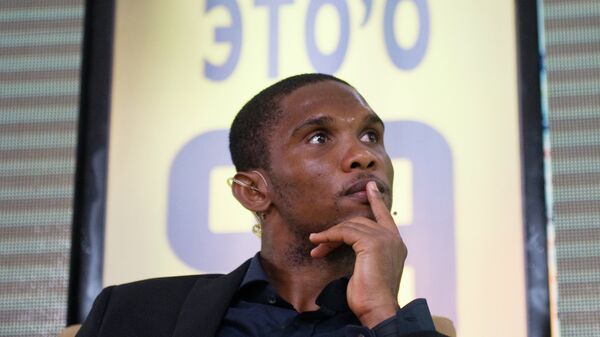 Sport.es: Eto'o sentenced to 22 months suspended for tax crimes
MOSCOW, June 20 – Three-time Champions League winner former soccer player Samuel Eto'o has been given a 22-month suspended prison sentence for tax crimes, according to sport.es.
Also punished was former Eto'o spokesman José María Mesales, who received a one-year suspended sentence. The third defendant in the case, the administrator of one of the companies used in the fraudulent activities, Jesús Lastre, was acquitted. The athlete was also sentenced to pay four fines totaling 1,810,310 euros, his former representative – four more in the amount of 905,155 euros.
Eto'o admitted fraud of €3,872,621 but blamed Mesales for it. In fact, the former Cameroonian footballer filed a lawsuit against his former representative on charges of fraud and misappropriation of property while managing it.
The illegal acts for which Eto'o and Mesales were convicted were committed between 2006 and 2009, when the football player received significant income from transferring the rights to his image to the sports brand Puma and the Barcelona football club, which should have been taxed tax, but was not declared.
The rights were fictitiously transferred to two companies from Hungary and Spain. Income sent to a Hungarian company run by Lastre was not taxed, while funds sent to a Spanish company were taxed at a rate much less than legal.
The Cameroonian won the Champions League with Barcelona and Inter, became the champion of Spain and Italy. From 2011 to 2013, the striker played for Anji Makhachkala. Eto'o is the top scorer in the history of the Cameroon national team (56 goals), as part of the national team, he twice won the African Cup of Nations, won the gold of the 2000 Olympic Games. Also, the striker was recognized four times as the best football player in Africa. In September 2019, he announced his retirement.
.