The world of figure skating is once again restless. Another scandal erupted abroad due to the arrival of Eteri Tutberidze in the United States. The Russian mentor will go to Boston to help her daughter Diana Davis and her partner Gleb Smolkin successfully enter the new competitive season and prepare a program with the famous French choreographer Benoit Richaud. However, not everyone was delighted with this news.
Foreign fans are furious. They believe that the Khrustalny coach has nothing to do on American soil. And it's not just about anti-Russian sanctions – according to foreigners, Eteri Georgievna tarnished her name with a doping scandal with Kamila Valieva. The specialist has already been called a criminal and threatened with imprisonment.
Tutberidze travels to the USA to help his daughter
Russian dancers Diana Davis and Gleb Smolkin did a great job in the Olympic season. The skaters made a successful debut in seniors and showed the second result at the Russian Championships in St. Petersburg, reserving a place at the base of the national team. At the European Championship, they took seventh place, and in Beijing they finished 14th. Daring athletes did not wait for the traditional queue in the dance and declared themselves as potential contenders for medals in this discipline. To do this, they just need to progress, which is what Diana and Gleb intend to do.
After a short vacation, the pupils of Igor Shpilband began to prepare for the new competitive season. In the near future they will start active training, but before that they will have to get acquainted with the choreographer who will be in charge of their programs this year. According to foreign media, it will be the famous French director Benoit Richaud, who has repeatedly collaborated with Russian athletes.
Working with such a professional will definitely not be easy, so Eteri Tutberidze will come to the USA to help Davis and Smolkin successfully enter the season. This is reported by the host of the podcast The Skating Lesson David Lees.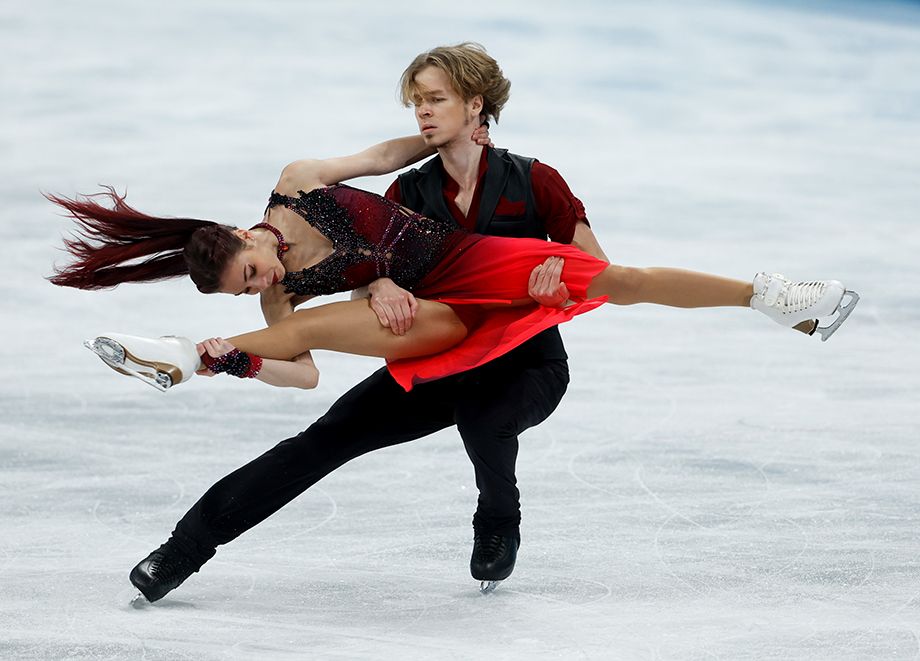 Diana Davis and Gleb Smolkin at the Olympics
Photo: Alexander Safonov, "Championship"
"Damn it, who let her out of Russia?"
Mother's support is very important for Diana and her partner, but not everyone is happy about the famous coach's visit to America. Foreign fans are furious and intimidate Eteri Georgievna with threats on social networks.
"Damn it, who let her out of Russia?" Cornel replied ironically.
"Does she have a non-Russian passport? How else would she be allowed to set foot on American soil?" Roaring Mice was surprised.
"The famous abuser Tutberidze. Let's still call her title in full, "Joshua Santillan quipped.
"Kick her ass out of the country!" Loren Ruiz Lopez turned out to be aggressive.
"As a true Bostonian, I was ready to kick this bitch's ass from birth," the OONA AND GAGE ​​JWC supported the threat.

Eteri Tutberidze
Photo: Dmitry Golubovich, Championship
"I hope she will be arrested," Fares said, expressing the opinion of fans who consider Tutberidze involved in doping 16-year-old Kamila Valieva.
"How can it be? When will the doping wheels of justice turn to oust her?" Huriye was indignant.
"I think she faces criminal liability for doping," said Sanford Schimel.
"She should be banned for life for cheating and doping all her skaters," so many pcs agreed.
"Get your daughter off the street, she is probably also doped," demanded a user with the nickname sunny.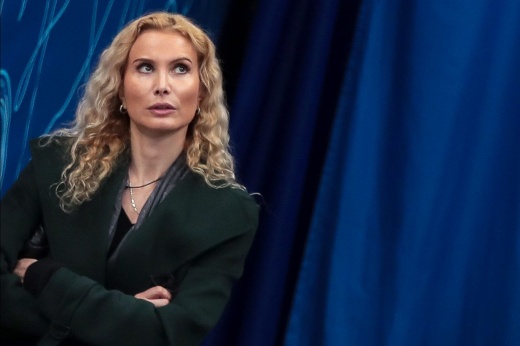 "Revealing the Truth". How the Americans offended Tutberidze with their hypocrisy
"If the US hires Tutberidze, we should boycott"
Obviously, the arrival of Tutberidze in the United States risks turning into a grandiose scandal. The Russian mentor is severely criticized for crimes that she did not commit, but at the same time they are not afraid of this at all: one gets the feeling that abroad they are also worried about the possible transfer of Eteri Georgievna to the American federation.
"It's starting to feel like this is the last time we're seeing Eteri Tutberidze with a Russian program," The Medal Count wrote.
"If our federation hires Tutberidze, we should boycott," said Danielle Hall.
"The Russians will never let Tutberidze go," objected therealJosette.
"She doesn't need their permission if she serves out the international waiting period, which she will still be forced to do this season," GP user McKenna explained.
"You shouldn't let her into the US. Russian coaches who cannot follow basic anti-doping procedures should not be part of the international figure skating community. I understand that this is not the fault of her daughter, but Eteri is actually outlawed, "concluded California USA